The Big Bang Theory's Melissa Rauch Says The Oddest Body-Shaming Incident Cost Her An Acting Gig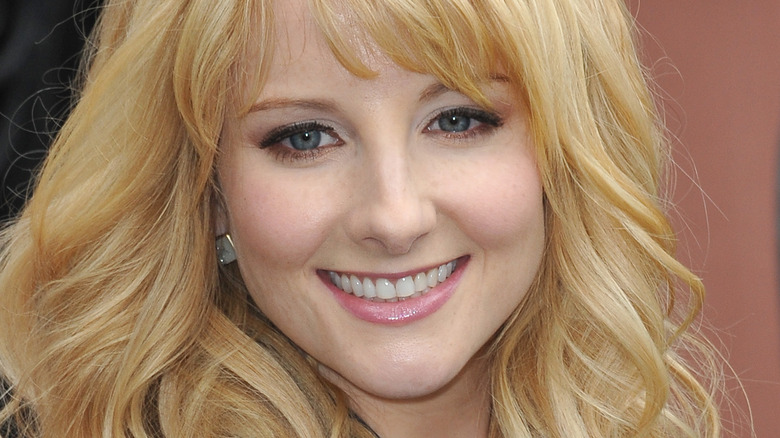 Featureflash Photo Agency/Shutterstock
For fans of "The Big Bang Theory," Melissa Rauch is easily one of the most recognizable outside of the main cast of friends. This is on account of Rauch's character, Bernadette Rostenkowski, having quite a distinctive voice and demeanor. With a soft and high-pitched voice, Bernadette usually appears to be sweet and caring, which she is, though she sometimes manages to hide the fire and explosive anger that tends to manifest when she is frustrated.
Although "The Big Bang Theory" is no longer airing and is currently in syndication, that doesn't mean that Rauch's career has ended. These days, Rauch has lent her talents to the freshly rebooted "Night Court" television series, which will premier later this month. As the main character Judge Abby Stone, Rauch will drop her previous nerdy visage in favor of black robes and gavels. However, for those that remember the original "Night Court," she won't exactly be a stuffy dispenser of the law, but rather a compassionate figure that doesn't mind a zinger or two. However, before making it big on "The Big Bang Theory," it seems as if Rauch experienced a rather specific form of body-shaming while auditioning for a commercial.
Rauch was denied a job because of a small feature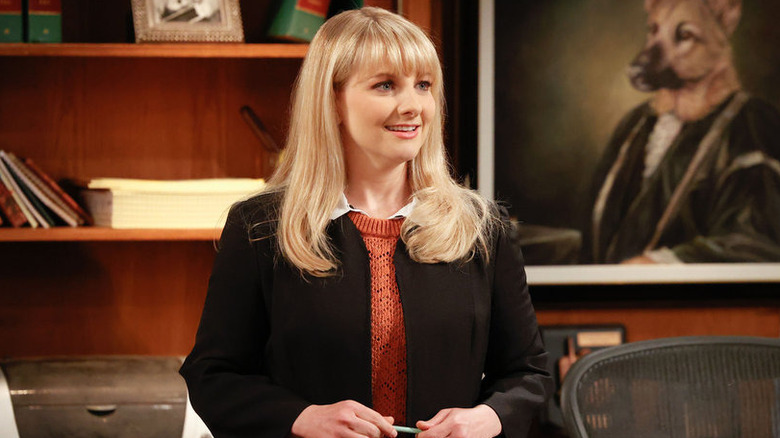 Jordin Althaus/NBC/Warner Bros. Television
While appearing on The View (via Yahoo) to promote "Night Court," Melissa Rauch spoke about an early moment in her career that still stands out in her mind, even years later. Rauch started by saying that she is fairly small and has what she refers to as "hobbit hands," which is a reference to "Lord of the Rings" and the diminutive dwellers of the Shire. She then added that since she was living in New York City at the time, her hands with always chapped, which made them stick out even more so than normal.
She continued, "I was in the running for a Friday's commercial, to play a waitress, and I was down to the wire on it. They asked for my availability for the next week. I was in the callback and they said, 'Okay, great, so glad you're available next week. One more thing, can we just see your hands, to the camera? Show them back and front.' I did that and I heard the director from behind the camera go, 'Jesus Christ!' I didn't get the job." Luckily for Rauch, this moment only represented a speed bump in her career, though it certainly highlights how specific the entertainment industry can be when it comes to physical qualifications. Either way, fans of Rauch will be seeing much more of her in "Night Court."