Thelma & Louise... The Musical! Coming Soon?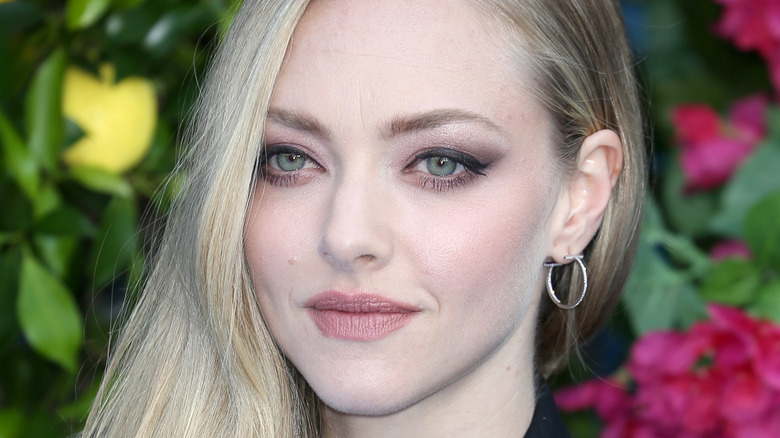 Fred Duval/Shutterstock
If you're of a certain age, there's no doubt that you will be well aware of "Thelma & Louise." The 1991 drama starred Geena Davis and Susan Sarandon in the titular roles as a pair of disenchanted women who end up fleeing from law enforcement to Mexico after murdering an attempted rapist.
Of course, the cultural impact of "Thelma & Louise," which was directed by Ridley Scott, was huge in the '90s. Long before the Spice Girls were sending the message of Girl Power to fans all over the world, the road trip film was big enough that an entire episode of "The Simpsons" was dedicated to lampooning it.
While the story ends tragically for the titular characters in "Thelma & Louise," as the duo chooses to end their lives rather than live in a man's world any longer, it looks like there may be a musical version of the story coming soon. Actors Amanda Seyfried and Evan Rachel Wood are currently said to be hard at work on the project.
Amanda Seyfried and Evan Rachel Wood are workshopping the project
DFree/Shutterstock
As reported by Variety, Amanda Seyfried sparked a lot of online chatter and curiosity after she missed out on getting her Golden Globe in person for her work in "The Dropout." The presenters, two actors from "Yellowstone," mentioned that the performer couldn't make it to the ceremony because she was deep in the process of working on a new musical.
Well, as it turns out, that musical is said to be a new take on "Thelma & Louise," with Evan Rachel Wood also reportedly attached to the project. The musical has been in the works since 2021, but it looks like the "Thelma & Louise" production is making some serious headway in 2023, with writers Callie Khouri (who wrote the original screenplay) and Haley Feiffer attached as well.
Singer-songwriter Neko Case will be writing the music for the film, and Scott Delman is attached as the producer. Since the original 1991 film had its fair share of whimsy and comedy, despite its tragic ending, "Thelma & Louise" seems like the perfect movie to turn into a musical. Furthermore, with Seyfried and Wood in the central roles, the musical is sure to make a big splash when it finally comes to fruition.