Paget Brewster Initially Only Wanted To Return As A Guest On Criminal Minds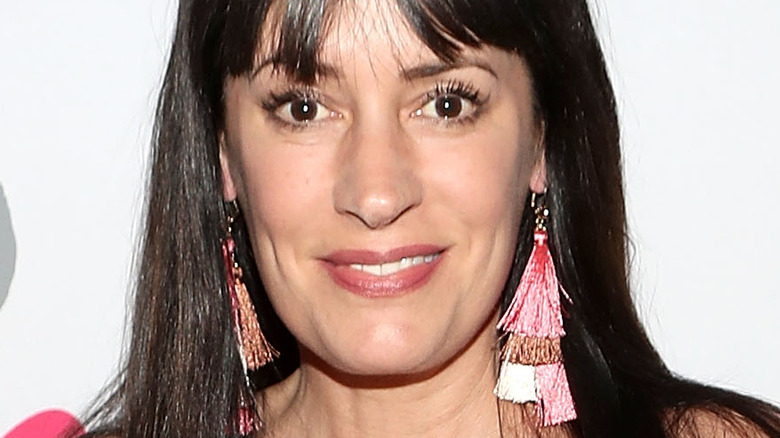 Randy Shropshire/Getty Images
For the better part of the past two decades, Paget Brewster has been identified for her role as Emily Prentiss on the hit procedural drama "Criminal Minds," and its recent Paramount+ revival "Criminal Minds: Evolution." But it is worth noting that Brewster has not actually played Prentiss for the entirety of the show's 17-year existence. That's in no small part because "Criminal Minds" was actually off the air between its cancellation in February 2020 and its streaming return more than two years later.
That two years of downtime was nothing compared to the lengthy absence Brewster endured between the shows' 7th and 12th seasons. Brewster famously and unexpectedly left the show after season 7 to focus on other projects. In turn, Prentiss was written out of the series' narrative by leaving the BAU gang for a counter-terrorism gig. 
Brewster has always been quite candid about why she left "Criminal Minds" at the height of its popularity. She did, however, reprise her role for a pair of "Criminal Minds" guest appearances during her multi-season hiatus. While fans of the show were no doubt elated when Brewster returned to the series full-time in Season 12, it seems the actor herself was initially only interested in doing guest spots on the primetime hit. 
Brewster wanted to keep her professional options open when returning to Criminal Minds
Paget Brewster explained why she didn't want to return to "Criminal Minds" full-time during a 2017 interview with AssignmentX. According to the actor, she only wanted to do guest spots on "Criminal Minds" because she didn't want the show to interfere with other professional opportunities. More specifically, she didn't want the show to upend her gig on the cult comedy series "Another Period," telling AssignmentX, "Part of my deal with 'Criminal Minds' was, I was able to retain playing Dodo Bellacourt on 'Another Period."
The actor continued, "The reason why I didn't want to come back full time to 'Criminal Minds' was, I didn't want to lose all the other opportunities I had, and I didn't want to lose 'Another Period.'" Before "Criminal Minds," Brewster was largely known for her comedic work, even earning her first big break on the iconic sitcom "Friends." And she's always managed to keep one foot in that world even as she's continued to earn raves for her dramatic work. Thankfully, the "Criminal Minds" team at CBS wanted Brewster back enough to allow her to keep working on such other projects.
The actor was grateful for the deal, saying, "CBS was nice enough to let me keep it. It was sort of the deciding factor to come back..." Once Brewster was back in the "Criminal Minds" fold, she stayed the course through its 2020 series finale. She even came back for more when the series returned on Paramount+. And at this point, it's pretty much impossible to imagine the show without her.