Chicago Med Fans Are Livid With The Writers After Maggie And Ben's Separation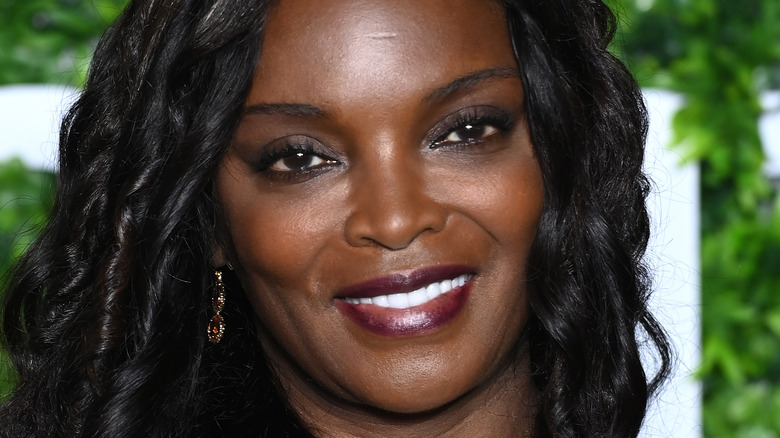 Pascal Le Segretain/Getty Images
When you invest time in a TV series, especially one that has gone on for multiple seasons, it's very easy to get attached, in one way or another, to the show's characters. By taking the story arc journey with them, all the ups and downs that the character experiences can affect the viewer emotionally as well. Hearing news of a character's sudden medical diagnosis, their arrest for a crime they didn't commit, or even seeing them come into sudden fortune can directly affect a fan's mental state. 
This was surely the case with a recent episode of "Chicago Med," as viewers learned of a couple's sudden separation. And based on online comments, fans were definitely upset and directed their scorn toward the show's writers for the sudden change in plot direction.
To many "Chicago Med" fans' shock and dismay, cast regulars Maggie Lockwood (Marlyne Barrett) and her husband Ben Campbell (Charles Malik Whitfield) have decided to separate. The couple, who met previously in the chemotherapy ward when they were both receiving medical treatment, may have seen their last days together romantically, as this marriage is clearly on the rocks. And the worst part of the situation is that it all could be from a jealous misunderstanding. 
No matter what the reasoning is, fans are clearly expressing their feelings about the latest developments.
For fans, this seperation is not easy to handle
Fans tuned in recently to NBC's "Chicago Med," most likely with no premonition of what emotionally devastating event they'd be seeing. It all started when Maggie, without her husband Ben's knowledge or consent, helped her daughter track down her biological father, Grant (Wayne T. Carr). Maggie's connection with her old flame caused jealousy and mistrust between her and Ben, and suddenly this fan-favorite couple's relationship was experiencing a code red. Without knowing what's to come of this marriage mess, fans are taking out their frustrations on the show's writers.
Dedicated "Chicago Med" enthusiasts took to social media to express their great disapproval. Over on Twitter, @SusieToBritany plainly asked for the reasoning (while also giving advice) when she posted, "Why are the writers messing with Ben and Maggie's happiness? Maggie you going to have to make the first move to get Ben to work through this with you." @BethHoller seemed concerned as well, tweeting, "Nooooo. I need Ben and Maggie to be okay again. Maggie is so sad without him." Furthermore, @lexiesdaisy tweeted "What is with OC ruining couples this season?! First Brettsey, then Upstead and now Maggie and Ben?!" with a slew of crying emojis and upset emojis. It's clear "Chicago Med" fans are upset about this new development.