Yellowstone's Lilli Kay Believes John's Authenticity Is What Draws Clara To Him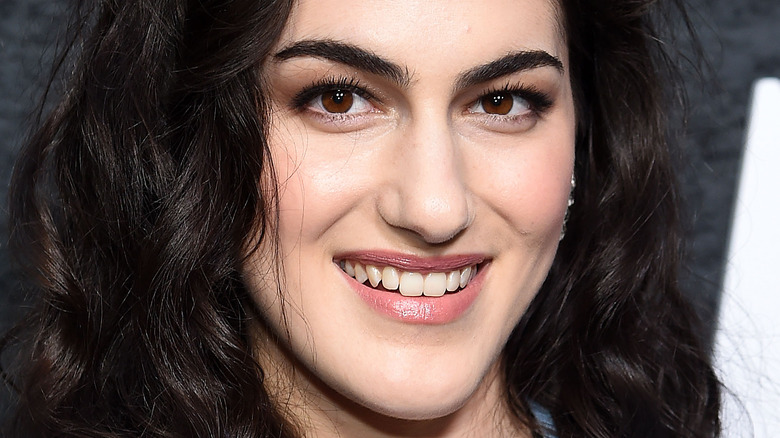 Jamie Mccarthy/Getty Images
Accumulating wealth and power can be a dangerous thing, as the Dutton family knows all too well on "Yellowstone." In Season 5, the Duttons are placed in even more precarious positions, particularly John Dutton (Kevin Costner), who's now governor of Montana. He makes a pretty bold move early on in his tenure, firing practically everyone who has part of the previous regimen. The one person he keeps by his side is his assistant, Clara (Lilli Kay).
Clara is one of the freshest faces on "Yellowstone," giving John a voice of reason on his shoulder and someone to bounce ideas off of. She's quickly become one of his greatest confidantes during a time when his enemy list only grows longer. For viewers, it may seem odd for John to take to someone new so quickly, but actress Lilli Kay had some ideas on why John chose to keep her around and why Clara wanted to work with him in the first place. 
Lilli Kay thinks Clara aspires to be John to an extent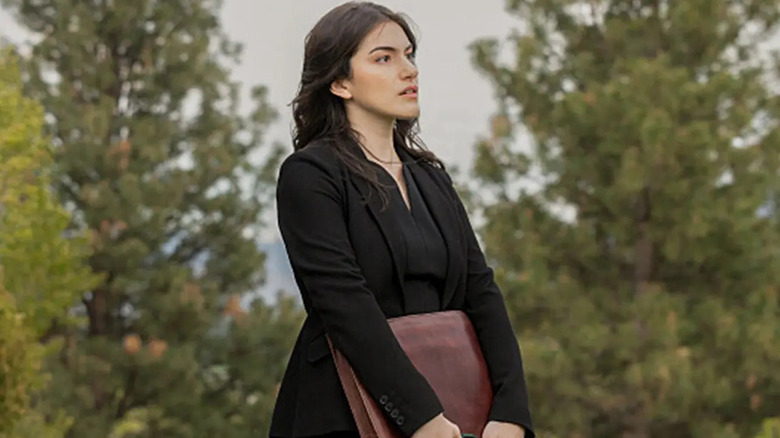 Paramount Network
Clara comes from a completely different world than John Dutton is used to. However, the two have managed to find common ground in the few episodes they've been together on. Clara certainly owes a lot to John, seeing how he could've fired her but chose not to, but perhaps John sees something in Clara he knows he'll need to succeed in the political arena. 
Clara also could've quit under John's regime, but she chose to stay. And Lilli Kay has some ideas on why. In an interview with Variety, she was asked what about John appeals to Clara. She responded, "He has a really firm set of values that he adheres to. He's very unyielding and will work towards it no matter what. Not a lot of politicians come into it not wanting to play a game, but wanting to fight for something they believe is right." She goes on to talk about how John knows who he is and what he stands for, so even though he's not like a lot of politicians, there's something there for her to look up to. 
Kay also mentioned, "They sort of end up meeting in the middle. She'll drag him to a meeting and, in the meantime, we'll also learn from him that you don't have to play the game as prescribed; rather, you can take a departure." "Yellowstone" Season 5 had its mid-season finale on January 1, with more episodes coming later this year. Hopefully, the dynamic between John and Clara remains one of the high points of this season.