Matt Dillon's Casting In The Outsiders Was All S.E. Hinton's Doing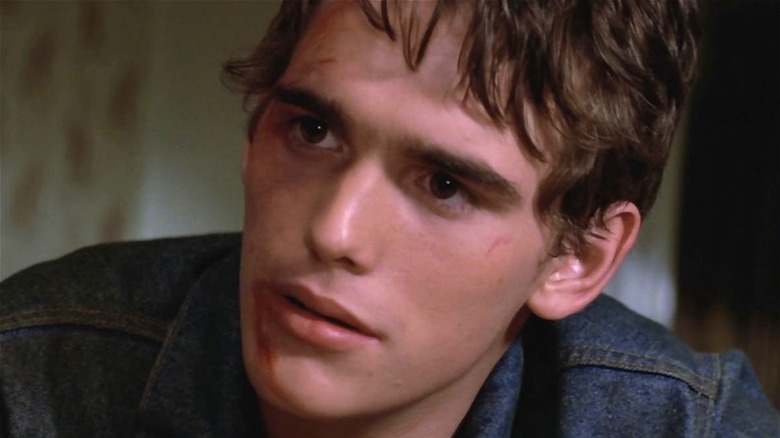 Warner Bros.
Based on S.E. Hinton's 1967 novel of the same name, "The Outsiders" obviously has auspicious literary origins. But the film's bookish backstory extends beyond the pages of its source text. "The Outsiders" adaptation came at the behest of a Fresno-area librarian who wrote a letter to Francis Ford Coppola urging him to consider the Tulsa-set book for his next project.
While "The Outsiders" has remained a mainstay of required teen reading, the film adaptation is perhaps best known for its impressive cast of young stars, including Patrick Swayze, Matt Dillon, Ralph Macchio, C. Thomas Howell, Emilio Estevez, Tom Cruise, and Diane Lane. Coppola's audition process also attracted stars like Scott Baio, Dennis Quaid, and Mickey Rourke (via Vanity Fair). When Dillon joined "The Outsiders" cast as the impulsive, street-smart Dallas "Dally" Winston, however, it was thanks to author and screenplay co-writer S.E. Hinton.
S.E. Hinton had worked with Matt Dillon on another adaptation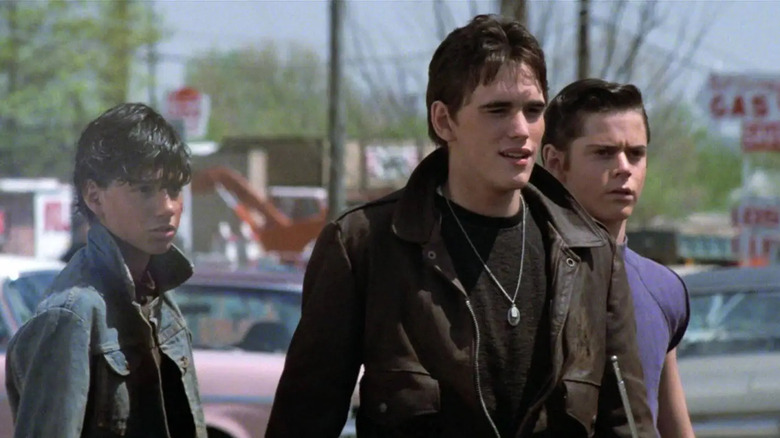 Warner Bros.
On the set of "The Outsiders," S.E. Hinton was much more than just the author of the source material. "I worked on every other aspect," she told Us Weekly. "I wrote the screenplay with Francis [Ford Coppola]. I helped scout locations. I helped with wardrobe. I was on the set every day. I ran lines with the boys." She even had a cameo as a hospital nurse (via Variety).
Additionally, Hinton made one crucial contribution regarding the casting. "The only casting that I was involved with is that I did recommend Matt [Dillon] to Francis. I knew Matt because I had worked with him on 'Tex,' and I knew he would make a great Dallas. Francis decided he was perfect." In 1982, Tim Hunter directed a film adaptation of "Tex," Hinton's 1979 novel, with Dillon in the lead role. Like "The Outsiders," it follows Oklahoma teenagers who are forced to grow up fast.
Thanks to Hinton's recommendation, Dillon has become known for his string of projects written by the author. Coppola, apparently happy with the actor's work, cast him as the lead in his "Outsiders" follow-up and companion piece, 1983's "Rumble Fish."