Chicago PD Season 10, Episode 11 Has Fans Hollering Over LaRoyce Hawkins' Incredible Performance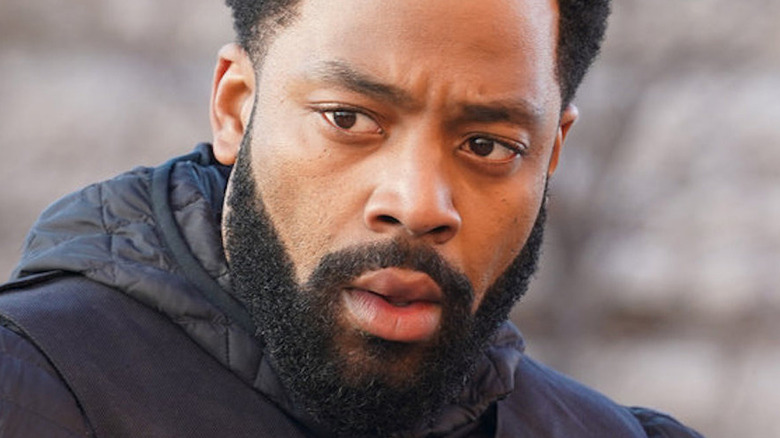 Lori Allen/NBC
Contains spoilers for "Chicago P.D." Season 10, Episode 11 
Officer Kevin Atwater has been a mainstay of "Chicago P.D." since 2014. LaRoyce Hawkins' character is fast nearing his 200th episode of the show, though if you count his appearances in other "One Chicago" shows, he's cleared that particular hurdle quite some time ago. During his lengthy time in the role, the actor has become a pretty seasoned "One Chicago" personality, and clearly continues to be enamored with the show himself. Hawkins has praised newer actors like Benjamin Levy Aguilar, and shared with Looper the heartwarming reason he likes to visit the "Chicago P.D." set. 
"Chicago P.D." Season 10 Episode 11, "Long Lost," is a real treat to Atwater fans, as its plot focuses quite heavily on the character and his past. Atwater's less than inspirational family reunion is prime fodder for an actor, and fans have been delighted by Hawkins' incredible performance. 
Fans are over the moon with LaRoyce Hawkins' acting skills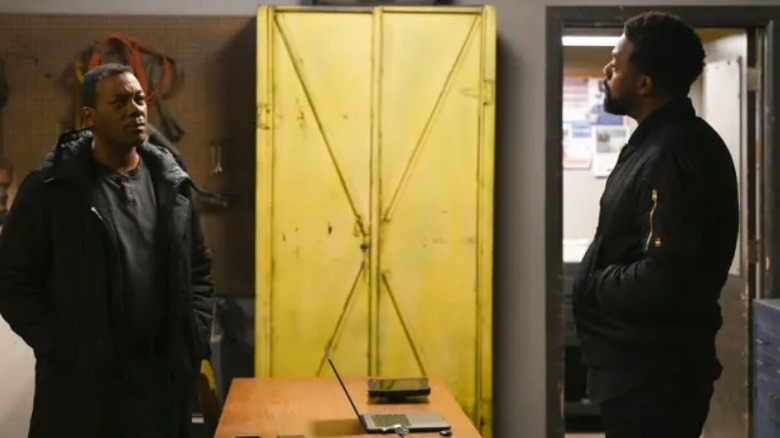 Lori Allen/NBC
"Chicago P.D." fans would like the world to know that LaRoyce Hawkins is a veritable acting powerhouse in "Long Lost," based on the fact that they've been singing the actor's praises on Twitter with extra enthusiasm after the episode. 
"And LaRoyce does it once again," @chnfrdstead wrote about the episode that saw Atwater confront his long-absent father, complete with a hand clap emoji. "The acting here was PHENOMENAL."
"LaRoyce Hawkins slays every single time. One of the best on the network, hands down. Kevin episodes never miss in part because his performance is always so damn captivating and resonant," another Twitter user wrote after the episode, pointing out that Hawkins is a constant highlight. Users like @PinkDivaBssh and @SolidAdvice1981 also had positive things to say about the actor's performance. 
Over on Reddit, some viewers heaped even more praise on Hawkins' nuanced performance. "Another grade-A performance from LaRoyce Hawkins....possibly his best yet," u/TheCudder wrote, and u/BravoCharlie1310 opined that the actor's quality has been consistent since the beginning. 
Fans are clearly appreaciating Hawkins' acting skills, and it appears that they wouldn't mind more Atwater episodes like this.