Whatever Happened To Rob Benedict From Supernatural?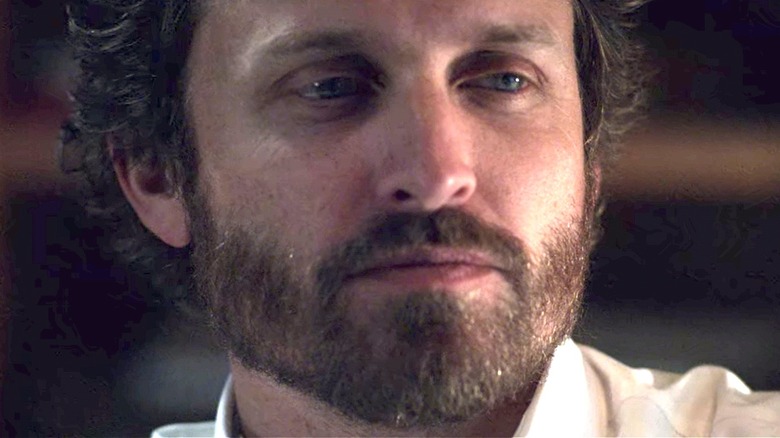 The CW
"Supernatural" started as a solitary series with only the Winchesters to keep each other company. Still, soon there started a slow but steady influx of allies to keep Sam (Jared Padalecki) and Dean (Jensen Ackles) company. While "Supernatural" has gone too far in killing beloved female characters such as Charlie (Felicia Day), much of the male camaraderie is kept protectively intact. Most of the Winchesters' friends are cloaked in the protection of immortality. Crowley (Mark Sheppard), Castiel (Misha Collins), and Gabriel (Richard Speight Jr.) all effectively have plot armor. But even for the chosen few, some characters get a different type of assassination.
Chuck Shurley (Rob Benedict) — eventually known as God — is introduced early in "Supernatural" as someone capitalizing on Sam and Dean's brand. He writes a not-so-successful series of books based on the brothers' exploits, leading to quite a few shenanigans. But when he reveals himself as divine, Chuck's abilities stop being a laughing matter. He becomes power-hungry, forcing the brothers to treat him like any monster: Hunt him. By the end of "Supernatural," Sam and Dean have dispensed with Chuck to live happily ever after. But while his character may have met a grisly end, Benedict's career had quite the opposite.
He continued on the supernatural train in Lucifer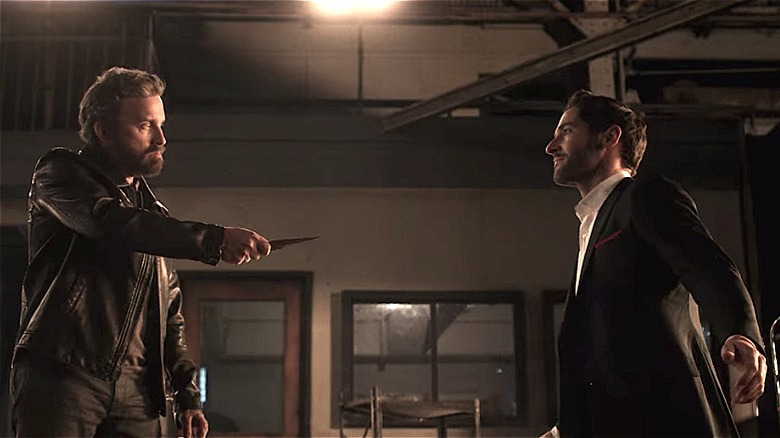 Netflix
Being the final big bad in a supernatural series just once did not appear enough for Rob Benedict. After the Winchesters defeat Chuck in Season 15, the actor becomes another antagonist in a slightly more devilish show. In the final seasons of "Lucifer," Benedict appears as a mercenary known as Vincent Le Mec. The Frenchman is first hired to find the key to the Flaming Sword, but his pursuits become much more personal in the series finale.
Hellbent on revenge against Lucifer (Tom Ellis) for making him experience guilt, Vincent captures the devil's daughter Rory (Brianna Hildebrand), to torture him. Ultimately unsuccessful, his plan makes Rory realize that Lucifer is the father she always wanted, even if she never saw him growing up. This is the hard truth of the ending of "Lucifer." Through his encounter with Vincent's character, Lucifer understands the sacrifices he has to make.
His schedule is packed with fan-favorite television shows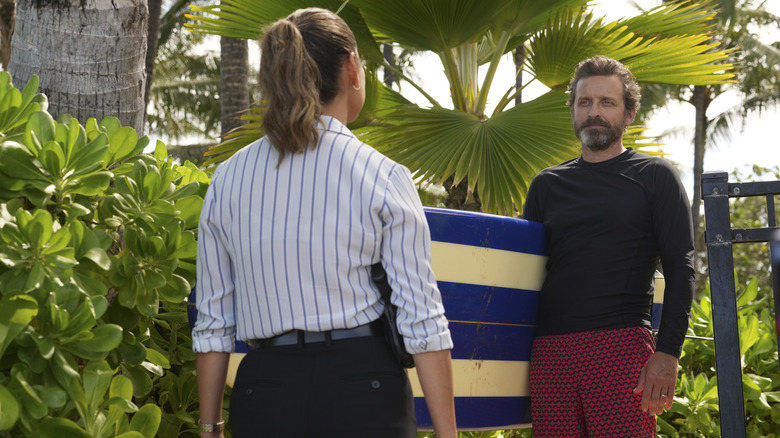 Karen Neal/CBS
No stranger to playing a theatrical villain, Rob Benedict focused his efforts next on the wide world of procedural drama. In Season 1, Episode 8 of "NCIS: Hawai'i," the actor plays corporate villain Damian Davenport in a story ripped from the headlines. The New York Times is just one publication to feature native Hawaiians defending their land from gentrification. In this episode, Damian is part of the problem as his tech company does the same to his native land. One of Damian's critics is his secret daughter, whose death Jane (Vanessa Lachey) and the rest of the NCIS squad are investigating. Though "NCIS" doesn't tackle these hot-button topics much, this episode starts an essential conversation.
Playing roles in primetime procedurals is not the only thing Benedict has on the horizon. The upcoming television season will be a "Supernatural" reunion when the actor formerly known as Chuck joins Amazon Prime's "The Boys" (via Deadline). Eric Kripke runs the satirical superhero series and is the creator of "Supernatural." Already he has employed the talents of "Supernatural" alums Jim Beaver and Jensen Ackles. In addition to casting Benedict, everyone's least favorite Winchester, Jeffrey Dean Morgan, will also appear in "The Boys" Season 4. There is no word on who Benedict will be playing yet, but knowing the show, it is sure to be unexpected.