Abbott Elementary Fans Can't Get Over How Perfect Orlando Jones Is As Gregory's Dad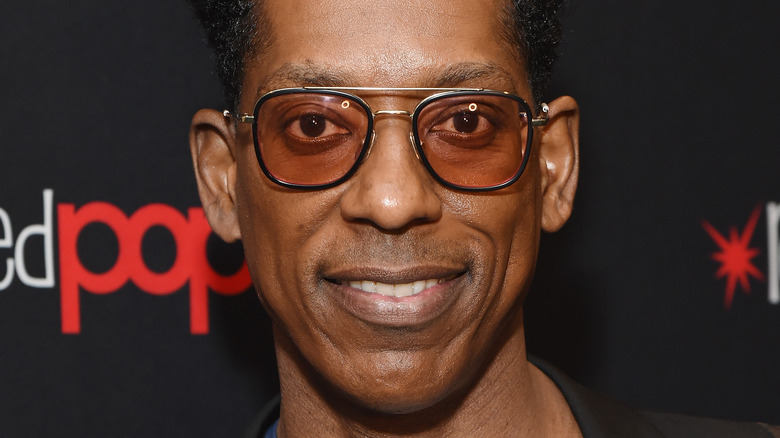 Michael Kovac/Getty Images
"Abbott Elementary" continues its zeitgeist dominance, inserting itself within fans' hearts even more. The sitcom cleaned house at this year's Golden Globes ceremony, notably taking home the trophy for best comedy series (via The Hollywood Reporter). And even though the show is midway through its second season, that didn't stop ABC from ordering a third season, making it clear we'll get more of the adventures of Janine (Quinta Brunson), Gregory (Tyler James Williams), and the rest of the school staff. 
It's easily one of the most beloved shows currently on the air, mixing old-school sitcom sensibilities with a fresher take on humor, making for ideal comfort viewing. And with the show on Season 2, it's finally getting some high-quality guest stars to fill out the roster. Earlier in this season, Vince Staples appeared as one of Gregory's friends, while Leslie Odom Jr. showed up as the owner of a new charter school system.
But the guest spots aren't ending there. In the most recent episode airing January 11, Orlando Jones returned to "Abbott" to reprise his role as Gregory's father, and fans just can't get over how perfect that casting is. 
Fans think Orlando Jones looks like he could really be Tyler James Williams' father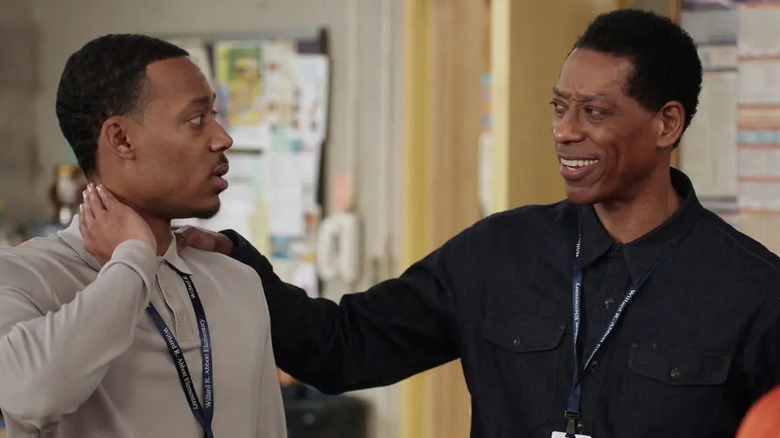 ABC
Orlando Jones made his "Abbott Elementary" debut in Season 1's "Work Family." It was a small role, but ultimately, he's the one who tells Gregory that teaching is a waste of time, stirring something in Gregory to continue pursuing it as a career path. Jones is back at it again in Season 2's "Fight," and fans are falling in love with the actor's casting all over again. 
The discussion thread for "Fight" on Reddit is filled with comments from people praising Jones' casting, like one user writing, "Whoa the casting is amazing: The actor that they hired to play Gregory's dad looks sooo much like him." The response was similar on Twitter, with @unphACEd saying, "Orlando Jones being Gregory's father is perfect casting."
Jones has acted consistently since the 1990s, making a name for himself as one of the performers on "MadTV." He's gone on to act in comedies and dramas alike, earning rave reviews for playing Mr. Nancy on "American Gods." Jones and Tyler James Williams play off one another so well in the episode, and it's not even the first time they've acted together. Jones appeared on a couple of episodes of "Everybody Hates Chris," where Williams had the titular role. It's good to see them back on screen together, and as Gregory's father, hopefully we see plenty more of Jones going forward in "Abbott Elementary" Season 3 and beyond.