Janelle Monáe Talks Her Early Acting Inspiration (& Credits Another Whimsical Genius)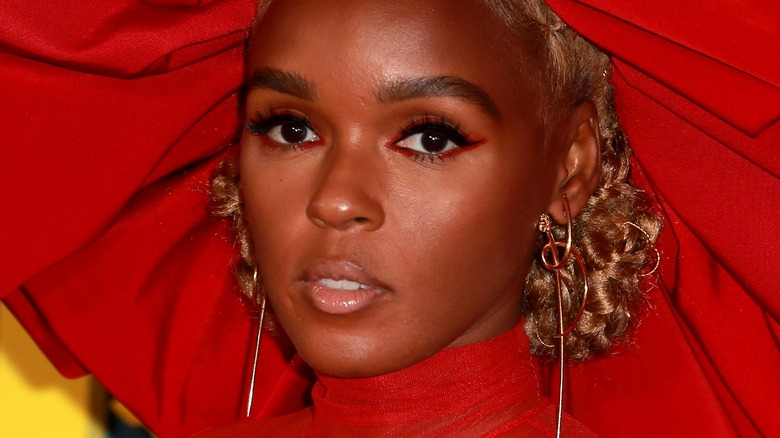 Fred Duval/Shutterstock
Janelle Monáe is firing on all cylinders. For one thing, the star maintains a massively successful career as a musician, having released numerous concept albums that uniquely blend genres like R&B, soul, and funk. For another, her acting career has only continued to get bigger and bigger, with Monáe juggling four roles in Rian Johnson's "Glass Onion" and appearing in other popular films like "Moonlight," along with roles in major TV series like Amazon's "Homecoming." Heck, the celebrity even starred in the 2018's "Dirty Computer," a movie based on her very own album of the same name.
Monáe may be ubiquitous in the entertainment industry and the realm of pop culture these days, but her first foray into acting came several years after she was already active as a musician. As the star revealed in a new podcast, there were a surprising trio of actor performances that inspired her not just to pursue a career in acting, but to do it alongside her other myriad passions.
A surprising pool of actors inspired Monáe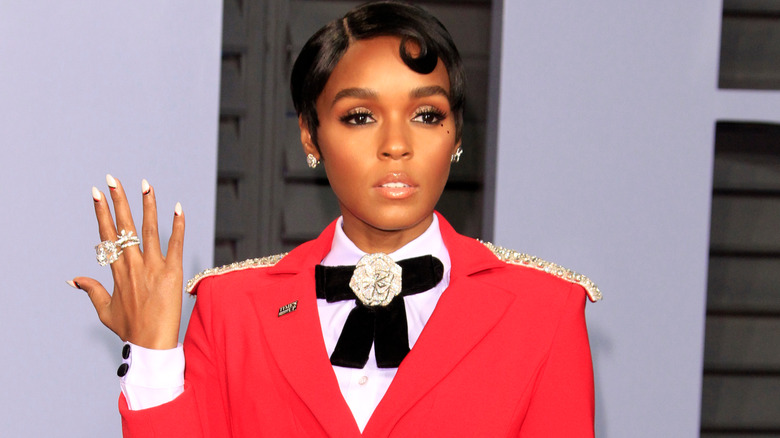 Kathy Hutchins/Shutterstock
On Variety's Awards Circuit podcast, Janelle Monáe was asked which performances inspired her to pursue acting. The singer responded with several answers, including musician Lauryn Hill in the 1993 movie "Sister Act 2: Back in the Habit. "I was like, 'Ah, that warmth. That relatability. That voice,'" Monáe recalled. "You know, I think that made me say that I don't have to choose. I can act. I can sing. I don't need to create a life that boxes me in and doesn't feel like I have freedom."
Monáe also gave mention to Gene Wilder's whimsical portrayal of Willy Wonka in the 1971's "Willy Wonka & the Chocolate Factory," noting how expressive the performer's eyes were. In a surprising leap, the actor also shouted out the villainous Freddy Krueger from "A Nightmare on Elm Street." "I think I was like, 'Who in the hell is Robert England? What does he look like? What is going on?'" she said.
That's a diverse line-up of influences, but these actors aren't Monáe's only inspirations. In fact, Wilder isn't even the only Wonka to make the list, as the actor has also stated her admiration for Johnny Depp's acting range. "I want to be able to do those sorts of transformative characters that people are dressing up as for Halloween," Monáe said during the 2022 London Film Festival (via Deadline). "Something grounded but embedded in the hearts and minds of children forever."