What The Cast Of That Thing You Do! Is Doing Today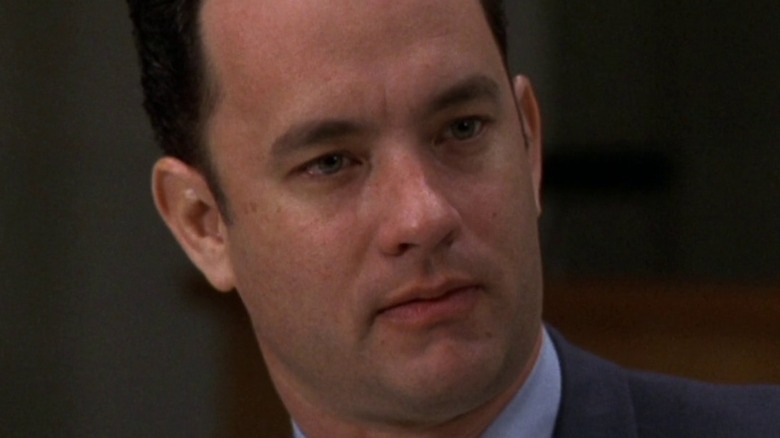 20th Century Fox
Though it's been a while since it first came out, the cult classic "That Thing You Do!" still lives on as one of the most memorable movies from the '90s. It follows the exploits of The Wonders, a small-town band from Erie, Pennsylvania, as they rise to national success on the back of the popular single, "That Thing You Do!" But plagued by tension and turmoil, the band fades away just as quickly as they arrived, becoming the quintessential one-hit wonders.
The movie marks both the directorial and screenwriting debut of Tom Hanks, who was inspired to make it due to his love of the Beatles (via The Ringer). The soundtrack was largely written by the late Adam Schlesinger, who later went on to fame as a founding member of Fountains of Wayne. Hanks also starred in the movie as band manager Mr. White, while the cast included other major talents like Liv Tyler, Steve Zahn, and Charlize Theron.
Members of the cast have reunited multiple times since its original release. In 2017, Tom Everett Scott, Ethan Embry, and Jonathan Schaech all reunited on stage to perform the title track during a comedy show, and four years later in 2021, much of the cast got together for the film's 25th anniversary to do a virtual watch party, with the proceeds benefiting the MusiCares COVID-19 Relief Fund. Here's what the cast of "That Thing You Do!" is doing today.
Liv Tyler as Faye Dolan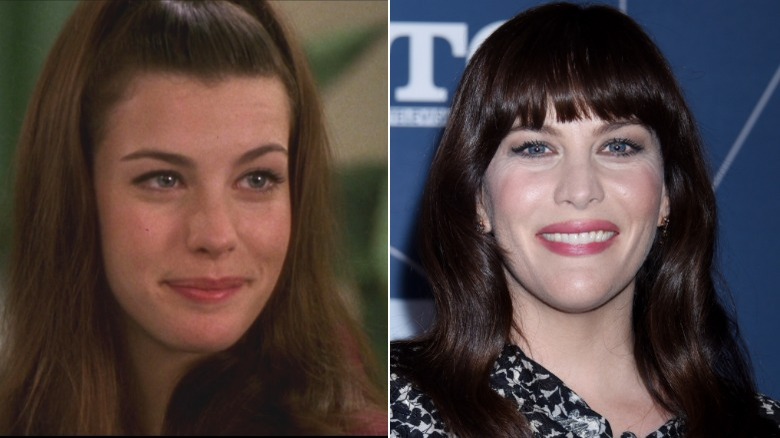 20th Century Fox & Ga Fullner & Ga Fullner/Shutterstock
One of the most memorable characters in "That Thing You Do!" is the love interest of Jimmy Mattingly: Faye Dolan, played by Liv Tyler. A beautiful, soft-spoken girl, Faye is hopelessly in love with Jimmy and does everything she can to support The Wonders on their journey to superstardom. But as things heat up with the band, her relationship with Jimmy starts to cool off, and it finally ends as Jimmy berates her backstage, accusing her of lying about them being engaged. She immediately breaks up with Jimmy, who callously tells her that he "should've dumped you in Pittsburgh." But don't feel too bad for Faye: She ends up with drummer Guy Patterson, and it's revealed that they get married a short time later.
Tyler herself was just breaking into the industry at the time of the movie, having previously starred in music videos for the band Aerosmith (whose singer Steven Tyler is her father), and the cult classic "Empire Records" in 1995. Following "That Thing You Do!," Tyler had a very successful acting run, starring alongside Ben Affleck in "Armageddon" and playing the elf Arwen in all three of the "Lord of the Rings" films. She has continued to regularly act since then: Tyler was featured in the 2019 space drama "Ad Astra" and ten episodes of "911: Lone Star" in 2020.
Tom Hanks as Mr. White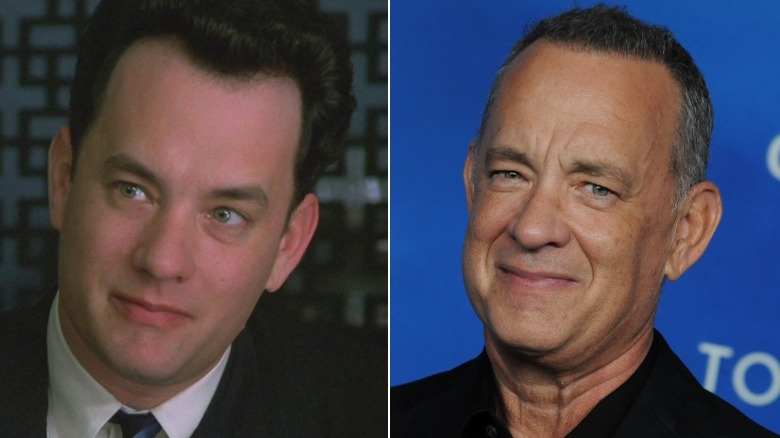 20th Century Fox & Tinseltown/Shutterstock
Probably the most recognizable member of the "That Thing You Do!" cast is beloved actor Tom Hanks. In the movie, Hanks played Mr. Amos White, an executive from the fictional Play-Tone Records. It is Mr. White who changes the name of the band from "The Oneders" to "The Wonders," nixing the confusing spelling. During the movie, Mr. White's professional attitude clashes with the inexperience and naivety of the band members, but they grow to form a deep respect for each other. In the end, Mr. White's drive to push the band in an increasingly commercial direction irks lead singer Jimmy, who quits the band.
Even before taking the role in "That Thing You Do!" Hanks was already a well-established actor. He was fresh off his back-to-back Oscar wins for "Philadelphia" and "Forrest Gump" in 1994 and 1995, and he was nominated a third time for his work in "Saving Private Ryan" in 1999.
To say Hanks' career has taken off since the late 1990s is more than a bit of an understatement. He has appeared in some of the most popular movies of the 2000s, including "Cast Away" and "Catch Me if You Can." Most recently, he has gotten involved in producing movies, including the 2022 film "A Man Called Otto," in which he also stars. In 2016, he was awarded the Presidential Medal of Freedom by Barack Obama for his work as an actor (via The New York Times).
Charlize Theron as Tina Powers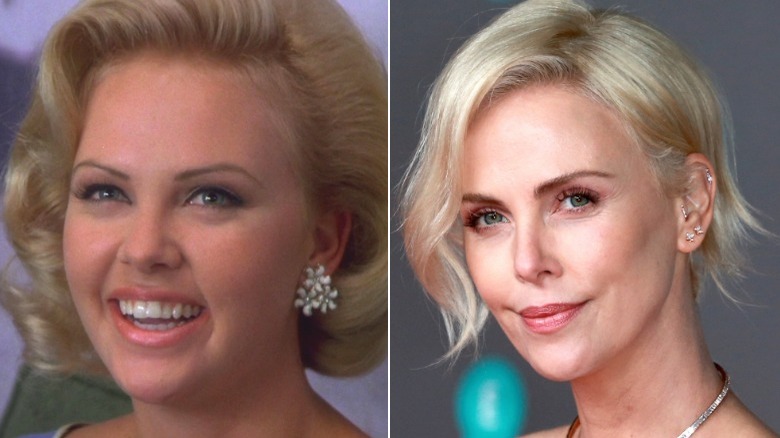 20th Century Fox & Fred Duval/Shutterstock
Though she had a relatively small role in "That Thing You Do!," most people still remember Charlize Theron's portrayal of Tina Powers, the brief love interest of The Wonders' drummer Guy Patterson. She and Guy are together before The Wonders become popular, when they're still playing in small restaurants and college talent shows at the beginning of the film. She never seems to care as much about Guy as he does for her, and she has a comical lack of interest in the band. Tina winds up falling in love with her dentist, and her relationship with Guy effectively ends as The Wonders go on tour.
This was her first credited role in a major motion picture, and since then she has achieved nothing short of superstardom. She had a few prominent roles in the 1990s, but her career really took off following her appearances in 2000's "Reindeer Games" and 2003's "Monster," the latter of which earned her an Oscar. Since then, she has starred in many blockbuster hits, including "The Italian Job," "Mad Max: Fury Road," and "Atomic Blonde." She also played Cipher in the "The Fast and the Furious" franchise, and expressed a willingness to return to the series in a 2022 interview with Entertainment Online.
Giovanni Ribisi as Chad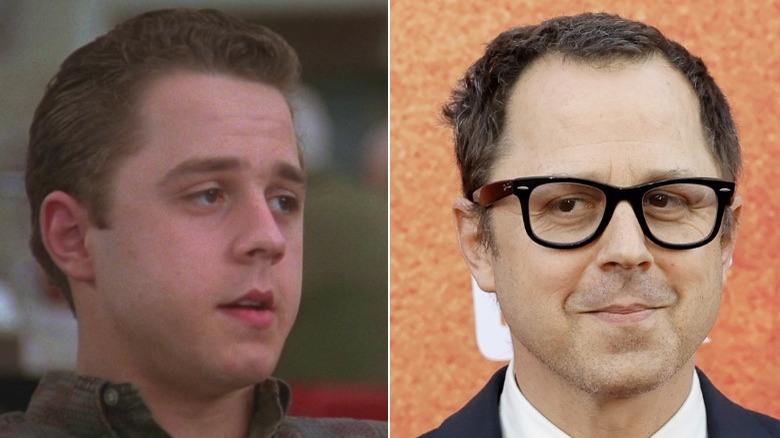 20th Century Fox & Kevin Winter/Getty
Another small but memorable role is that of Chad, the original drummer for The Wonders, who was played by Giovanni Ribisi. Chad is slated to play with the band at the Mercyhurst College Talent Show, but ends up breaking his arm while jumping over parking meters with The Bass Player. Guy Patterson takes over his role in the band, but later in the film, Chad is seen watching their performance on "The Hollywood Television Showcase" with Guy's family, showing that he was a good sport about it.
Prior to "That Thing You Do!," Ribisi had mainly worked as a child actor in television, but after its release, he transitioned to primarily working in film. The following year, he starred alongside Tom Hanks again in "Saving Private Ryan," playing the role of Medic Irwin Wade. In 2000, he had two of his most successful parts, in "Boiler Room" — which featured "That Thing You Do!" co-star Tom Everett Scott — and "Gone in 60 Seconds."
He has regularly starred in movies and TV shows since, including "Ted" and "Ted II" in the 2010s, and he was the main character on the TV show "Sneaky Pete" for three seasons, ending in 2019. Ribisi also starred in both of the first two "Avatar" films, and is slated to appear in the next three sequels, which he discussed in an interview with Screen Rant.
Steve Zahn as Lenny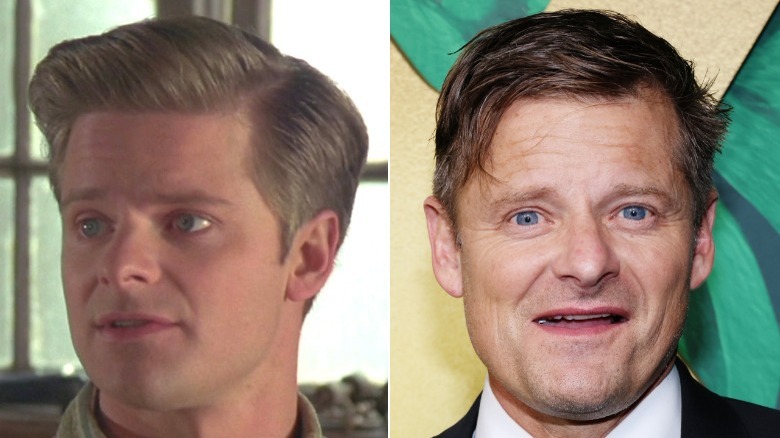 20th Century Fox & David Livingston/Getty
Playing the part of wisecracking lead guitar player Leonard "Lenny" Haise was comedy legend Steve Zahn. Lenny is always making sarcastic comments, such as pointing out the obvious confusion of pronouncing "The One-ders" to a bemused Jimmy. When not spending his time annoying their manager Mr. White, Lenny is constantly on the prowl for women wherever the band goes. After The Wonders break up, he ends up marrying a beautiful record label employee, though it's revealed at the end that they get divorced and he becomes a casino manager. 
Zahn had played a few roles on TV and in movies prior to "That Thing You Do!," after which he had a very successful run in the 2000s. This included starring alongside Jack Black in "Saving Silverman," Martin Lawrence in "National Security," and Justin Long in "Strange Wilderness." In recent years, he has turned up on "Modern Family," "The White Lotus," and "George and Tammy."
Tom Everett Scott as Guy Patterson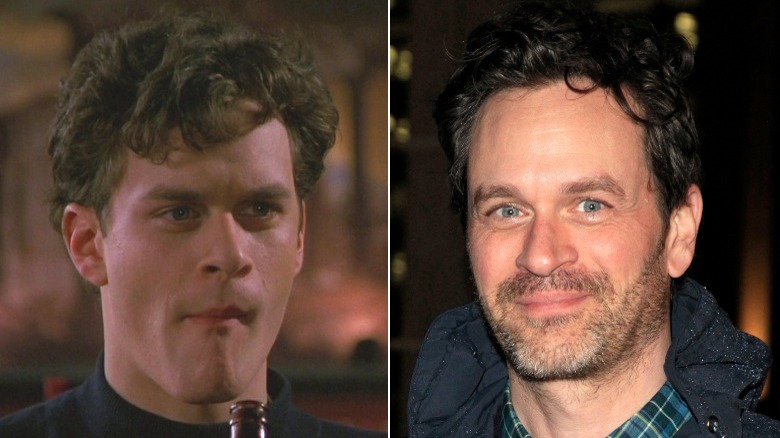 20th Century Fox & Kathy Hutchins/Shutterstock
The main character in "That Thing You Do!" is drummer Guy "Skitch" Patterson, portrayed by Tom Everett Scott. When the movie starts, Guy is working as a salesman at his father's appliance store, but he soon becomes the new drummer for The Wonders after Chad's broken arm mishap leaves an opening in the band. His up-tempo beat for the song "That Thing You Do!" is what drives it to popularity, turning a ballad into something the local college kids can dance to. Becoming the backbone of the band, Guy helps drive them to fame, until they unceremoniously flame out.
Since the movie's release in 1996, Scott has acted in both television and film. The following year he played Andy McDermott in "An American Werewolf in Paris," and in 2000, he starred in "Boiler Room" with co-star Giovanni Ribisi. He has gone on to have major roles in television, appearing in "Saved," "Southland," and "13 Reasons Why." His most recent television appearance was as Sam Haskell in the made-for-TV movie "Dolly Parton's Mountain Magic Christmas," which he called an honor in an interview with the Oxford Eagle.
Kevin Pollak as Boss Vic Koss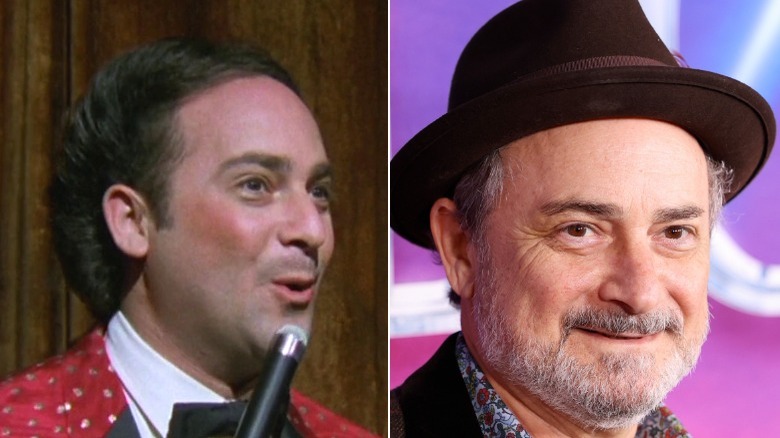 20th Century Fox & Jesse Grant/Getty
The brief but unforgettable role of Boss Vic Koss, the concert promoter who introduces The Wonders during their impressively bad performance in Pittsburgh early in their career, was played by veteran actor Kevin Pollak. Though he only has a few scenes in "That Thing You Do!," his character is very memorable for both his one-liners ("who am I not paying here?") and exaggerated persona.
Before his role in "That Thing You Do!," Pollak was already a very established actor, having just played the part of Philip Green in Martin Scorsese's "Casino" and Todd Hockney in "The Usual Suspects" the year prior. He has since had a variety of minor and starring roles in TV and film, including "The Wedding Planner," "The Whole Nine Yards," and its sequel "The Whole Ten Yards," the latter of which he co-starred with Bruce Willis and Michael Clarke Duncan. Beginning in 2017, Pollak has played Moishe Maisel on the Amazon Prime Video series "The Marvelous Mrs. Maisel."
Chris Ellis as Phil Horace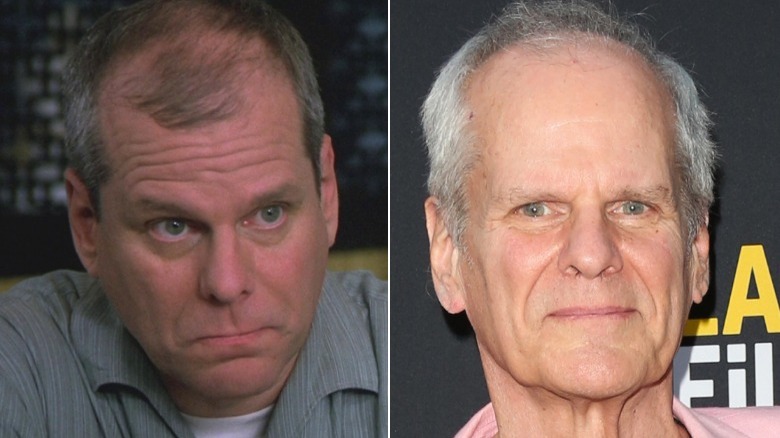 20th Century Fox & Paul Archuleta/Getty
Playing the part of Phil Horace, the manager of The Wonders while they were still known as The Oneders, is character actor Chris Ellis. Phil helps guide The Oneders through the early days of their career, getting them on the radio and larger regional shows. After introducing Mr. White to drummer Guy Patterson, Phil decides to bow out of the picture, realizing he has taken The Wonders as far as he can and leaving them in the capable hands of Mr. White and Playtone Records.
Ellis got his start acting in the early 1990s, appearing in films like "Days of Thunder," "My Cousin Vinny," and "Apollo 13," the latter of which also starred Tom Hanks. Following the movie's 1996 release, Ellis had minor roles in "Armageddon," as well as "October Sky" and "The Devil's Rejects." Most recently, he has starred on several TV shows, including "911: Lone Star," "Young Sheldon," "Burn Notice," and "Homecoming."
Chris Isaak as Uncle Bob
20th Century Fox & Jason Kempin/Getty
The cast of "That Thing You Do!" includes several musicians, chief among them Chris Isaak, who plays the role of Uncle Bob, the first person to record the "That Thing You Do!" hit single. He is the uncle of drummer Guy Patterson, and records the band out of his church recording studio. Though he has a small role, his character is monumental in terms of the movie's development.
Known widely for his music career, Isaak first began releasing records as a solo artist in the mid-1980s. His most famous single is arguably "Wicked Game," released on the 1989 album "Heart Shaped World." Isaak had appeared as an actor a few times before he was featured in "That Thing You Do!," with roles in "Silence of the Lambs" and the TV show "Friends."
Since the movie's release in 1996, Isaak has continued to perform both in movies and TV shows, and his music career has also blossomed further. He had a recurring role in the various iterations of the "Twin Peaks" series, and he most recently provided the voice of Johnny Strum in the animated TV show "Sheriff Callie's Wild West."
Johnathon Schaech as Jimmy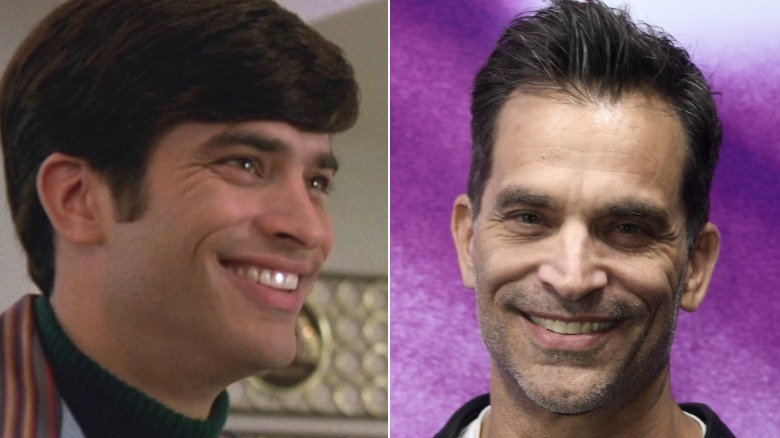 20th Century Fox & Frazer Harrison/Getty
The main role of James Mattingly II, known as Jimmy, was played by Johnathon Schaech. Jimmy is the lead singer and songwriter of the band, coming up with all of their material. Throughout the movie he is shown as somewhat egotistical and at times arrogant, holding himself and everyone around him to a high standard. His relationship with Faye Dolan suffers as a result of the band's quick rise to fame, and he starts becoming affectionate with other women on tour, like the sultry singer Diane Dane. In the end, he and Faye separate after a brutal argument, but he takes his musical talent and quickly forms another successful band.
"That Thing You Do!" was the first major role for Schaech, and he has worked consistently in the industry since then. Though he has not been in a ton of Hollywood blockbusters, his resume includes "Phantom" and "Finding Graceland," as well as playing Harry Houdini in the 1998 made-for-TV movie "Houdini." He has continued acting through 2022, most recently in "Frank and Penelope." In 2012, he spoke out on Capitol Hill to lobby for the importance of the arts in education (via the Washington Post).
Bill Cobbs as Del Paxton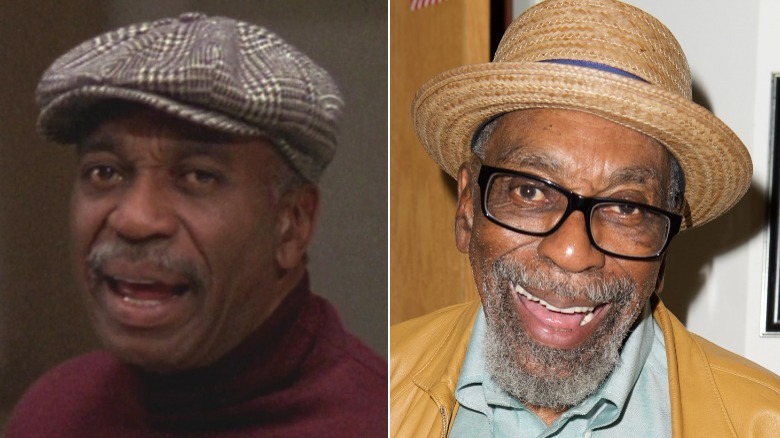 20th Century Fox & Earl Gibson Iii/Getty
Fictional jazz legend Del Paxton was portrayed by veteran actor Bill Cobbs in "That Thing You Do!" Paxton is first introduced to the story through drummer Guy Patterson's references, and they finally meet after Guy sees him play in a jazz club, where they have a brief conversation about the music industry. Later, Guy meets him again in the recording studio right after The Wonders have imploded, and they have a jam session together.
In real life, just like Paxton, Cobbs was a veteran in the entertainment business before "That Thing You Do!" His career started back in the mid-1970s, with roles on shows like "Good Times," and in 1991 he had a very memorable portrayal in "New Jack City" as an old man who kills antagonist Nino Brown. Cobbs has continued to act since the movie's 1996 release, having been credited for a total of 200 films from 1974 to 2022. He most recently appeared in the 2022 movie "Block Party," and has several projects scheduled for release in 2023.
Obba Babatundé as Lamarr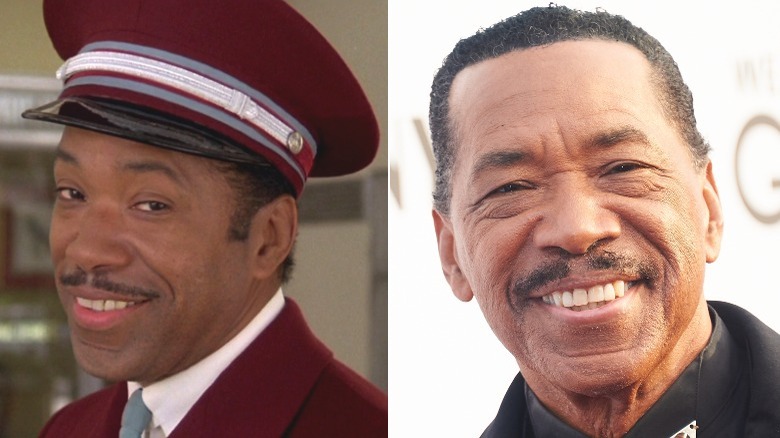 20th Century Fox & Unique Nicole/Getty
One of the best characters in the second half of "That Thing You Do!" is Lamarr, the concierge of the famous Ambassador Hotel. Played by Obba Babatundé, Lamarr is an eccentric character with a very bubbly personality. He helps the members get where they need to go in the city, including introducing Guy Patterson to a jazz club where he later meets Del Paxton for the first time.
Babatundé had already been acting for several years by the time he made the movie, with featured roles in "Silence of the Lambs" as well as in "Philadelphia" alongside "That Thing You Do!" co-star Tom Hanks. Since 1996, Babatundé has continued to act, and also does a fair amount of directing. Some of his other most notable appearances include "Life," "How High," and "Dear White People" on Netflix. Most recently, Babatundé starred in 21 episodes of "S.W.A.T." from 2018 to 2022, and in the 2023 movie "Noble Intentions."
Ethan Embry as The Bass Player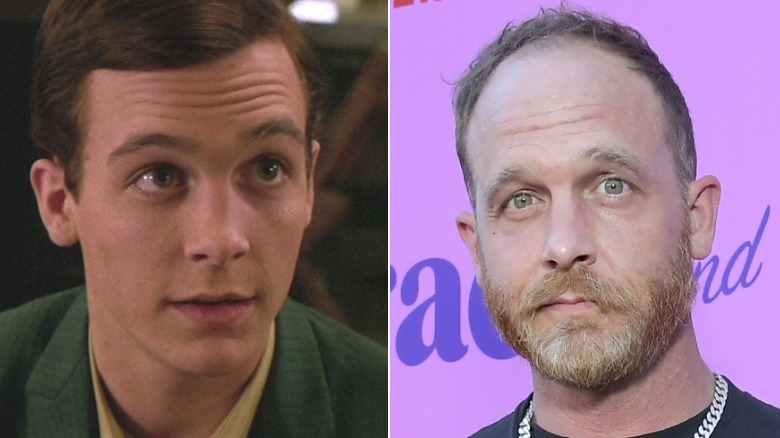 20th Century Fox & Charley Gallay/Getty
He might not have had many lines — or a name — in the movie, but Ethan Embry's portrayal of The Bass Player in "That Thing You Do!" is one of the best parts of the movie. Officially listed as T.B. Player in the credits, Embry's character is very shy and timid, and he ends up leaving the band just as they're striking it big due to a pre-existing commitment to the United States Marine Corps. Still, his brief time in the band is full of funny hijinks, jumping parking meters with Chad and dropping his bass while celebrating the band's win in the Mercyhurst College talent show.
Embry had a thriving career before "That Thing You Do!," having acted since the age of 12 under the name Ethan Randall. As a young adult, he appeared in "Empire Records" with "That Thing You Do!" co-star Liv Tyler. He also played a teenaged Rusty Griswold in "Vegas Vacation," as well as the fan-favorite role of Preston Meyers in the '90s classic "Can't Hardly Wait." More recently, Embry has had memorable appearances in "Blindspotting," "First Man," and "Grace and Frankie."
Sean Whalen as The Heckler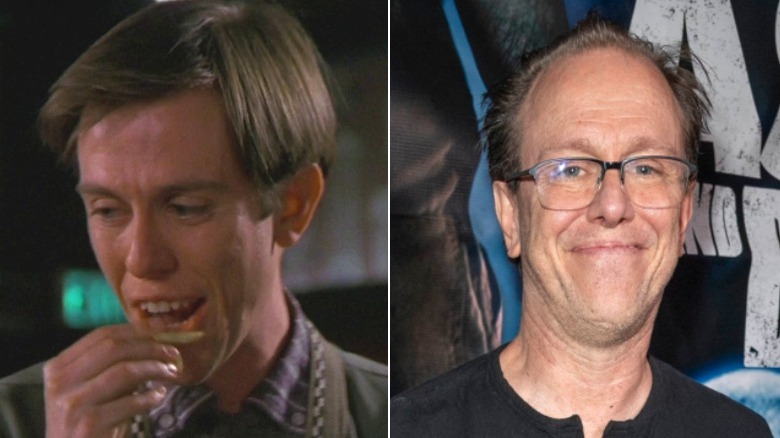 20th Century Fox & Eugene Powers/Shutterstock
One of the funniest characters in "That Thing You Do!" is the band's first fan (and also first heckler), an unnamed young man played by Sean Whalen. Whalen's character can be seen in the early scenes of the movie, alternatively heckling the band and exhorting them to play "That Thing You Do!," so he and his friends "can meet girls and dance" while at Villapiano's. He also briefly appears at the talent show, heckling the talent show's host before getting humorously threatened.
Whalen had a few minor roles before making the movie, and has acted in both film and television since. He appeared in movies "Men In Black" and "Never Been Kissed" in the '90s, before playing roles like Tiny Tim in "Hebrew Hammer" and Dirk in "Employee of the Month." He has continued to act through 2022, having small roles in "It's Always Sunny in Philadelphia," "American Pickle," and "Headless Horseman."