American Pickers' Mike Wolfe Would Not Have Toured Mole Man's House Without Cameras Present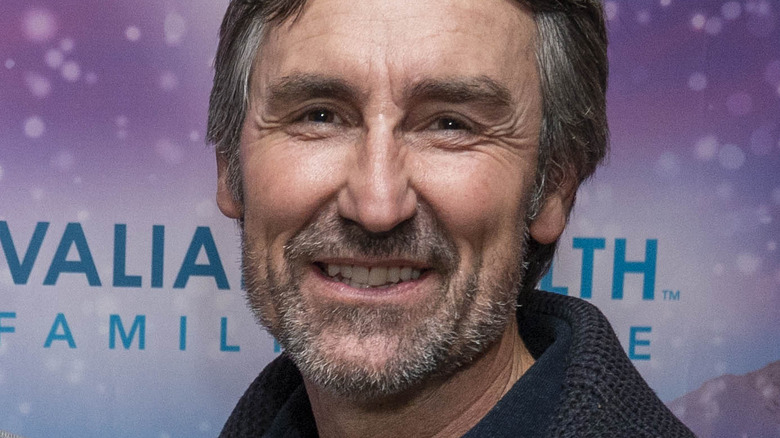 Ed Rode/Getty Images
Ever since "American Pickers" first came on the air in 2010, Mike Wolfe has shown off plenty of unique and valuable antiques. He and whoever he's touring the country with will explore people's properties to see what cars, signs, and toys they have laying around collecting dust. The owners often don't give second thoughts to these items, but Wolfe knows value when he sees it. And he's more than happy to haggle when an opportunity presents itself. 
Viewers at home get to take in all of the cool stuff Wolfe comes across, but sometimes what really sells a piece is the person who owns it. With hundreds of episodes under the show's belt, Wolfe has met many eclectic folks. Few have been as memorable as Ron Heist, a.k.a. "the Mole Man." Heist appeared in a Season 1 episode, appropriately titled "Mole Man," and Wolfe had quite the experience touring the property, which had 26 rooms filled with trinkets. 
It only makes sense Wolfe would want to talk about the experience in an interview. 
They couldn't even show everything they filmed on Mole Man's property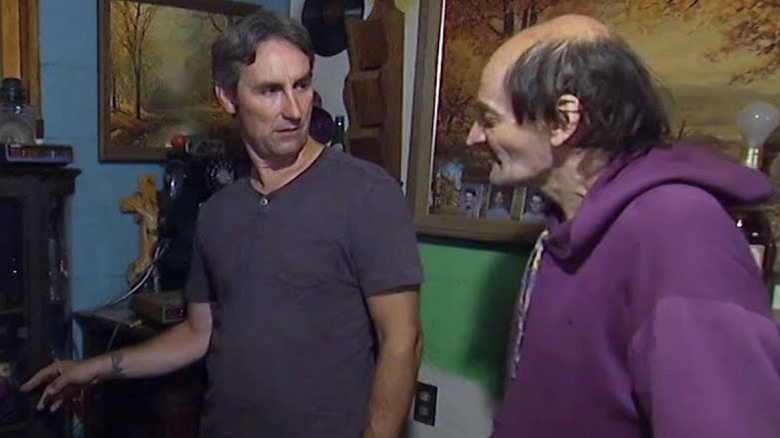 History
In 2011, shortly after the premiere of "American Pickers," Southeastern Antiquing and Collecting Magazine published an interview with Mike Wolfe, and, naturally, the conversation turned toward Mole Man. When the topic of Mole Man came up, Wolfe said, "His whole house was underground. He started digging in 1968, and he is probably still digging now. He was a good guy with great stuff. It was the weirdest situation, though. I wouldn't have gone in there without a film crew. We could only show a quarter of what we filmed. We shot for two days and only showed six minutes of film."
Unfortunately for fans wanting more information, Wolfe didn't elaborate on why specifically he wouldn't have gone in Mole Man's tunnels without cameras. Perhaps it was a certain sense of fear. One can surmise the sheer breadth of the underground tunnels made them intimidating to walk through. And if you remember from the episode, Wolfe and Frank Fritz had issues simply getting to the front door. Wolfe described the scene as "Indiana Jones meets Sanford and Son." 
Several years later, Mole Man was the subject of his own documentary, which portrayed Heist and his friends as they tried to uncover a mythical mansion Heist insists lies hidden in the woods. It's available to rent or buy on iTunes, so if you need more Mole Man in your life, that's an avenue to take. 
And despite any reservations, Wolfe and Fritz got to see a really cool property, which resulted in one of the best episodes "American Pickers" has had to this day.