Troy Baker To Host The Last Of Us Companion Podcast Alongside HBO Series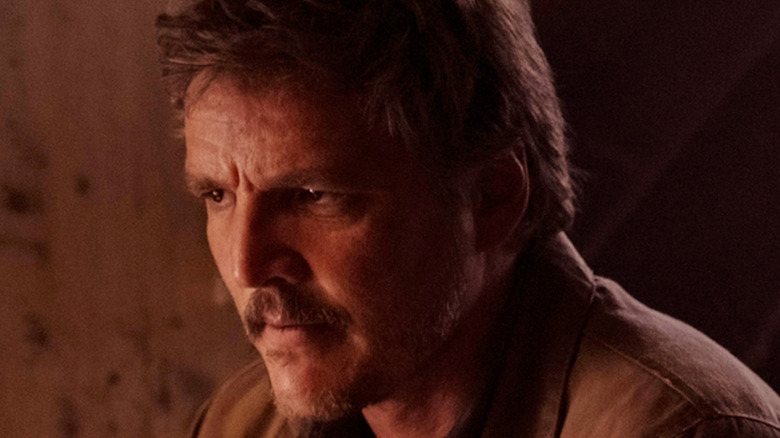 Liane Hentscher/HBO
The long-awaited adaptation of the iconic video game "The Last of Us" is set to debut on HBO this coming Sunday, January 15. When it does it will bring viewers to one of the most memorable survival horror settings of all time. If you weren't lucky enough to get your hands on the PlayStation exclusive title that was published back in 2013, "The Last of Us" follows two survivors of a deadly cordyceps outbreak, Joel and Ellie, as they navigate a post-apocalyptic world filled with shambling, fungus-infected monstrosities and merciless human survivors alike. Complicating matters, Ellie also appears to be immune to the fungus, which will force her surrogate father Joel to make an impossible choice. We'll leave it there without spoiling things any further.
Of course, an iconic video game isn't guaranteed to be adapted into a great movie or TV series. Much like a burnt-out city infested with cordyceps, movie and TV adaptations of video games are notoriously treacherous to navigate. The history of video game adaptations is littered with flops. The good news is, critics universally love "The Last of Us" series. In particular, the performances of Pedro Pascal and Bella Ramsay, who play the live-action Joel and Ellie respectively, have been singled out for praise.
So, "The Last of Us" fans already have a lot to be happy about. Even better, HBO just announced that it's releasing a companion podcast, which will be hosted by a familiar face–well, voice. Here's everything we know so far.
The Last of Us podcast will be hosted by none other than the original Joel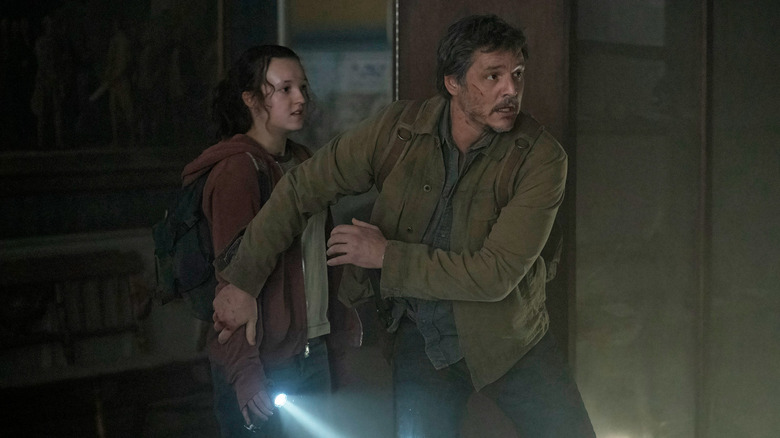 Liane Hentscher/HBO
As reported by GameSpot, HBO will be releasing a companion podcast for its "Last of Us" series. The podcast will be hosted by Troy Baker, who voiced Joel in both "The Last of Us" and "The Last of Us II." He'll be accompanied by Craig Mazin, who co-created and co-wrote the TV series, as well as Neil Druckmann, who co-created and co-wrote the series with Mazin, and who served as lead developer of the video games. New podcast episodes will drop just after each of the TV series' nine episodes. It's a common practice for HBO, which has release companion podcasts for shows like "Chernobyl" (which Mazin also created), "Succession," "Lovecraft Country," and "Hacks."
According to the podcast's official description, each episode will do a "scene-by-scene deep dive of each episode." "Fans of the series and the game alike will have the opportunity to be flies on the wall as the trio discuss their personal relationships to the iconic game, their experience in adapting it for television, and behind-the-scenes stories," the description continues (per GameSpot).
As for whether Baker has any hard feelings about not getting to play the live-action Joel, the voiceover actor has repeatedly denied that to be the case. "What [Pedro Pascal] proved is that this character is bigger than any one performance," Baker told Alanah Pearce on her Play, Watch, Listen podcast. "Man, it's also earned...I am inspired by Pedro's performance as Joel. I wish that I could go back and do some things different."
That might not be possible, but hosting the companion podcast is a pretty good consolation prize.