Bella Ramsey Thankfully Used A Dummy Knife To Master The Last Of Us' Switchblade Trick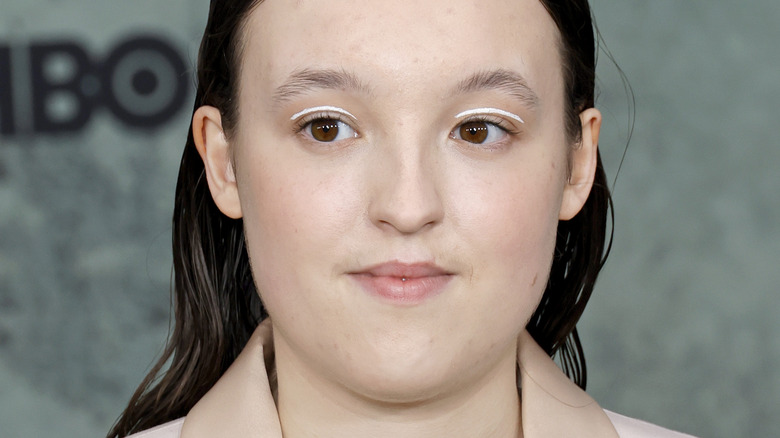 Frazer Harrison/Getty Images
As we get closer to the premiere date of HBO Max's "The Last of Us," fans have been getting excited to see Bella Ramsey's interpretation of main character, Ellie, and comparisons to game. Players of the Naughty Dog game "The Last of Us" have always had some inkling that Ellie's switchblade knife is important to her, even if they aren't fully aware of the history behind it. The first time game players meet Ellie in the game, she's holding the knife, and we rarely see her without it. While we do see her with a gun, the switchblade is Ellie's weapon of choice.
For fans that went a step further and read Neil Druckmann's "The Last of Us: American Dreams," we know that the switchblade was not only a gift from Marlene to Ellie, but it originally belonged to Ellie's mother, Anna. When Marlene gave her the knife, she also gave her a letter from Anna. Up until that point, Ellie knew very little about her parents, since they were both dead. While we don't know yet if the switchblade will be as prominent a possession in the upcoming HBO Max series, Ramsey's comments in a recent Collider interview suggest that it might be.
Ramsey admits she didn't practice until the day of filming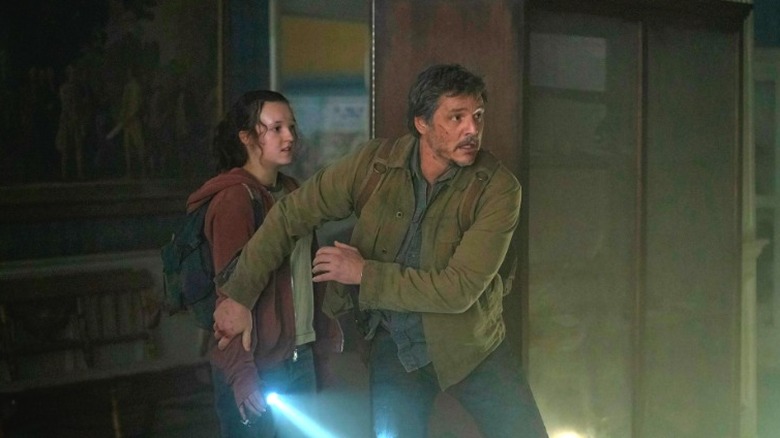 Liane Hentscher/HBO
While "The Last of Us" game fans know that Ellie always has her switchblade in her hand either to be used as a weapon or to play with when she's restless, it may be surprising to know that Bella Ramsey's training with it wasn't that much of a priority, nor did things go quite go as well as she hoped. "I stabbed myself, a couple of times. Thankfully, we had a dummy knife, so it wasn't actually sharp. It was rubber. But I didn't start training for that as soon as I should have done. I did it on the day I was aware that I had to do this thing," Ramsey told Collider in an interview.
Ramsey admits that she should've started practicing her switchblade skills earlier, but is thankful for the technology that makes it look as if she's a switchblade master. "That's where editing comes in handy," she said. "I didn't have to be very good at it. I just had to do it a couple of times, and they could loop it, or something."
All in all, she liked using the switchblade, but don't ask her to demonstrate tricks anytime soon. "I don't think it's a skill that I've continued to possess. It came for the day, and then it ran away again pretty quickly."