Why Wasn't Jay Halstead Killed Off On Chicago PD?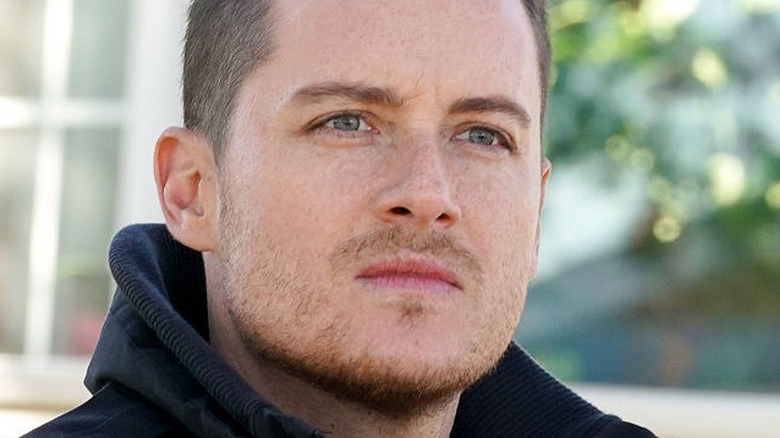 Lori Allen/NBC
The ethical-but-often-conflicted Detective Jay Halstead (Jesse Lee Soffer) was one of the longest-serving cops on one of the longest-running cop shows on TV: producer Dick Wolf's "Chicago P.D." First turning up in the triple-threat One Chicago lineup on a 2013 episode of "Chicago Fire" (per IMDb), Soffer's ex-Army-Ranger detective also has a connection to the third entry in Wolf's Chicago-verse, with his TV-brother Will Halstead (Nick Gehlfuss) regularly scrubbing up as an E.D. doc on "Chicago Med."
During Soffer's 189 episodes on "Chicago P.D." from 2014 through his exit from the series in 2022, this fan-favorite character drew audiences into his struggle to remain a 'good cop' despite his job almost constantly pushing him to cross lines that no cop should cross. While he made an effort to be the kind of detective who goes by the book, Halstead lived and worked amid a crime-ridden urban environment where doing the right thing could mean bending the rules — or sometimes hauling the rules into a dark room and threatening them with a baseball bat (looking at you, Hank Voight). But as fans of the series know all too well, even long-enduring characters on the show can find themselves unexpectedly bumped off in the line of duty. So why did the much-loved Jay Halstead leave "Chicago P.D." alive and well instead of being dramatically dispatched by a murderous gang, cartel thug, or random homicidal psycho?
Chicago P.D. execs wanted Halstead's departure to be on the character's own terms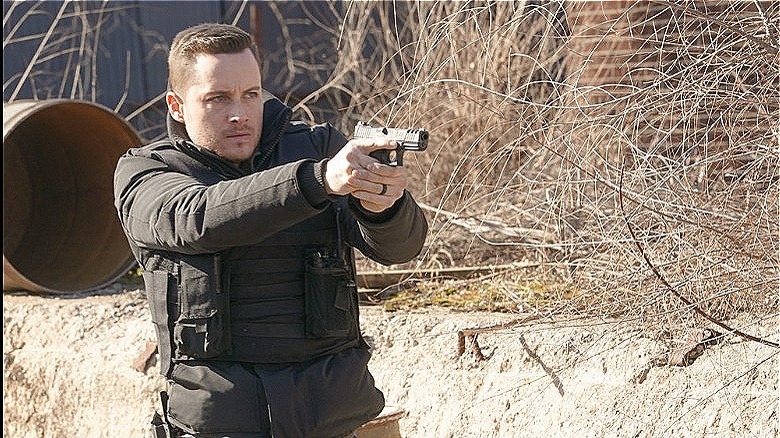 Lori Allen/NBC
As it turns out, the creative minds behind the cameras on "Chicago P.D." wanted Jay Halstead's parting from the show to reflect the sort of individual he was. As showrunner Gwen Sigan told NBC Insider, she and the series' other writers took pains to construct an appropriate off-ramp for this popular cop. "We all really wanted to do justice for Halstead's character as best we could—to who he's been for the show," Sigan said, adding, "It felt important to keep him alive and keep him out in the world trying to do good."
In the run-up to leaving the series, Halstead tells his wife Hailey Upton (Tracy Spiridakos) he's re-enlisting in the Army to join the military's drug intervention program in Bolivia. Sigan notes that this decision aligns with Halstead's basic persona: "The Army's always been integral to who he is. I think that time with the Rangers shaped his morals and compass. It was fitting that he'd want to get back to that." As for how the actor himself felt about his time on "Chicago P.D." coming to an end, Soffer said, "To create this hour drama week after week has been a labor of love by everyone who touches the show. I will always be proud of my time as Detective Jay Halstead" (via Entertainment Weekly).