Who Is Shelly Miscavige? The 2023 Golden Globes Most Brutal Dig Explained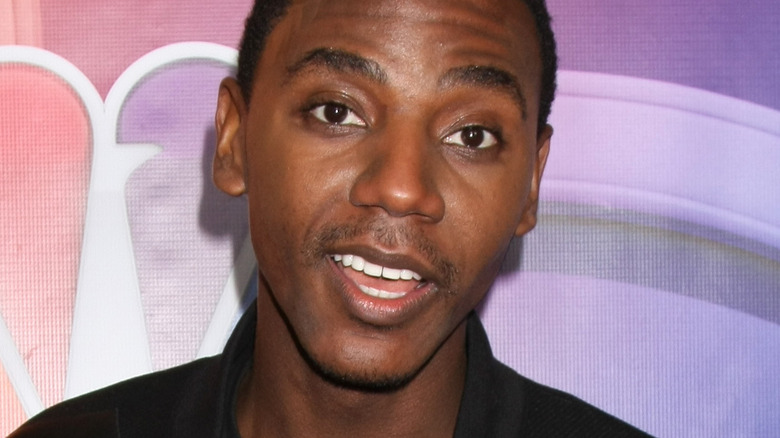 Kathy Hutchins/Shutterstock
The 2023 Golden Globes have come and gone. Many of 2022's greatest pop culture hits received recognition throughout the show, but the biggest draw of the night for many was hearing various entertainment personalities talk on stage. Comedian Jerrod Carmichael hosted the show, livening up the proceedings with humorous anecdotes and lighthearted pokes at the film and TV industry. But while most of Carmichael's jokes throughout the show landed without a hitch, there was one particularly edgy bit that ended up shocking both attendees and viewers of the awards show.
At one point during the night, Carmichael made a joke about exchanging three Golden Globe trophies for "the safe return of Shelly Miscavige." Rather than laughs, however, the remark garnered an incredulous "Ooh" from the audience, along with several whoops and scattered clapping. While Carmichael's reference seemingly hit a nerve with Hollywood, it may have been lost on some of the viewers at home. Here's who exactly Shelly Miscavige is and why she was the subject of the riskiest joke at the Golden Globes 2023. Strap in — it's a bit of a wild ride.
Shelly Miscavige is missing...maybe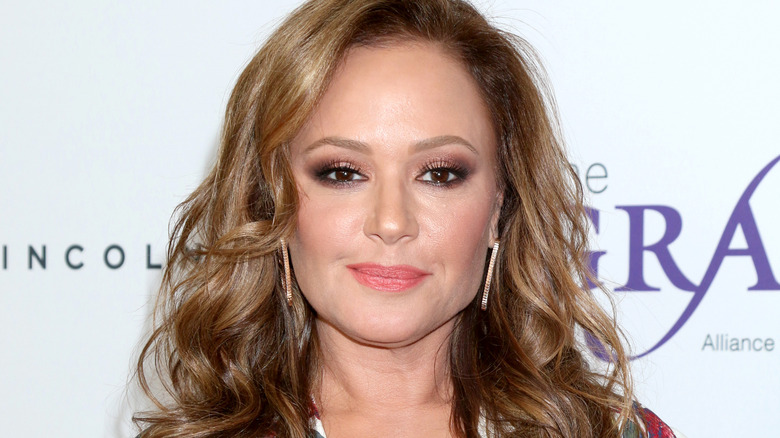 Kathy Hutchins/Shutterstock
To understand who exactly Shelly Miscavige is, one must begin with her affiliations. Shelly is married to David Miscavige, leader of the Church of Scientology. She's a member of Scientology as well, and as far as the public is aware, she continues to be a devoted part of the Church's infrastructure to this day.
The issue is that Miscavige hasn't once been seen by the public since she ceased all public appearances in 2007 (via Vanity Fair). The Church of Scientology has released statements indicating that Shelly made this decision voluntarily and continues to be an active part of the Scientology community (via Us Weekly), but for roughly 16 years, the public has not heard any direct account from the woman.
With so many loose threads, it's no surprise that speculation has built regarding Miscavige's current situation. Some believe that the Scientology official may actually be trapped by the Church against her will (via Business Insider) — or is even deceased (via Page Six). Speculation has been further fueled by the fact that several former Scientology members have indicated doubts regarding her well-being, including actress Leah Remini.
Of course, the police investigations surrounding Miscavige have found that she is ostensibly alive and well, still maintaining her private devotion to the Church of Scientology (via The Los Angeles Times). With over a decade-and-a-half having passed since the controversy first began, it seems unlikely that the situation will change any time soon.
Why did Jerrod Carmichael reference Shelly Miscavige?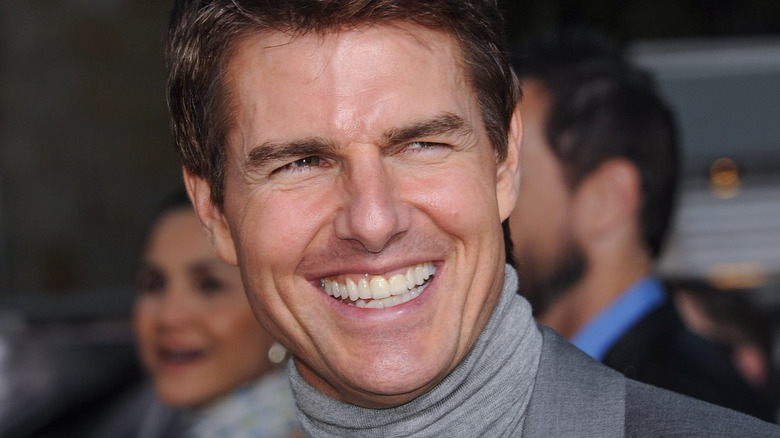 DFree/Shutterstock
Now that readers are familiar with who exactly Shelly Miscavige is, they may still be wondering why Jerrod Carmichael would reference her strange public absence at the Golden Globes 2023 show. In truth, Carmichael's joke was actually more of a jab at "Top Gun: Maverick" star Tom Cruise. It's common knowledge that Cruise is a member of the Church of Scientology. What is less well-known, however, is that individuals such as actress and former Scientologist Leah Remini have alleged that Cruise has a close affiliation with Shelly Miscavige and may even be complicit in her current situation.
The three Golden Globe awards that Carmichael mentions during his bit are actually a reference to a memorable moment involving Cruise in 2021, when the actor returned three of his awarded Golden Globes in protest over a controversy regarding the Hollywood Foreign Press Association (via Decider). Cruise's Scientology membership is the reason why Carmichael joked that his discarded awards could be used as a bargaining chip for Miscavige.
Cruise himself wasn't in attendance at the Golden Globes, so it's anyone's guess what the star's reaction to the joke was, or if he even heard it at all (via Vulture). However, with Carmichael's references being one of the most memorable moments from this year's installment of the awards ceremony, it's possible that public attention towards Miscavige's case could once again be renewed.