Young Sheldon's Craig T. Nelson Touches On The Resentful Nature Of His Character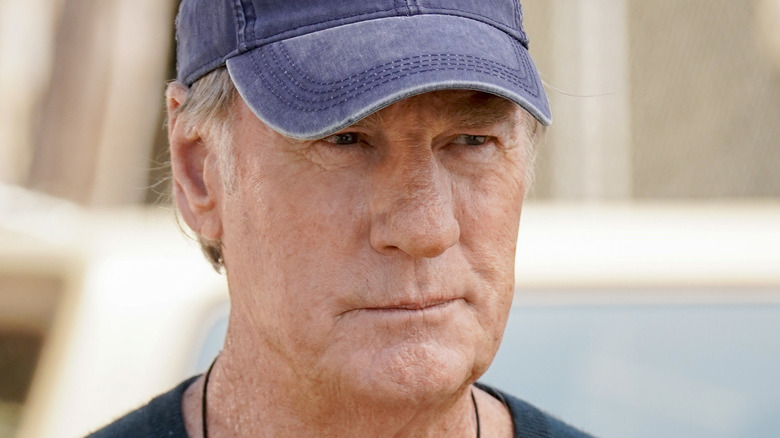 Robert Voets/2019 Warner Bros. Entertainment Inc.
Rough around the edges but full of heart. That's the type of character that Craig T. Nelson has played many times over the years. From his long run as Coach Hayden Fox on the hit sitcom "Coach" to his time as patriarch Zeek Braverman on the family drama "Parenthood." And now he's bringing his tough yet caring nature back to the small screen on the CBS sitcom, "Young Sheldon." "The Big Bang Theory" spin-off recounts Sheldon Cooper's (Iain Armitage) East Texas upbringing that led him to become the theoretical physicist that many know and love. And his story cannot be told without sharing the lives of his siblings, parents, and beloved Meemaw (Annie Potts).
While Sheldon is working to catapult his scientific career, his siblings are pursuing their own interests, including Missy (Raegan Revord), who realizes that baseball is her passion and wants to join the little league team in Season 3, Episode 6, "A Parasol and a Hell of an Arm." But Coach Dale Ballard (Nelson) denies Missy a try-out when they first meet. Meemaw doesn't take "no" for an answer and demands that Coach Ballard give her a chance, which results in Missy making the team.
While Meemaw and Coach Ballard date for a time, the coach still tends to be on the grumpy side, and Nelson has a pretty good idea of why his character is so resentful.
The past romantic relationship that affects Coach Ballard's attitude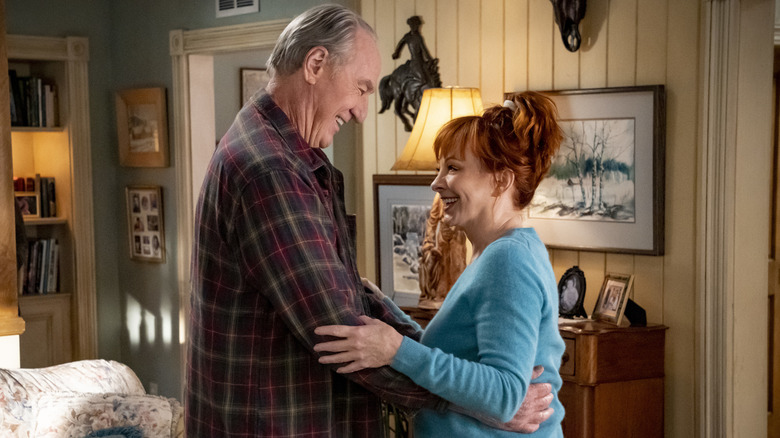 Robert Voets/ 2021 Warner Bros. Entertainment Inc.
Craig T. Nelson has appeared on more than 30 episodes of "Young Sheldon" since making his first appearance in 2019. During that time, Nelson's character has been welcomed to the Cooper dinner table, broke up with Meemaw, and has had to face his ex-wife June Ballard (Reba McEntire). Nelson explained to TV Insider that his worldview and relationship with his ex-wife might have something to do with his negative nature. "He's set in his ways, but at the same time, he's just kind of freewheeling. He seems to have his particular perspective on things. He's got an ex-wife who owns half of [his] sporting goods store, which I think he resents," he said, calling his character a "fun jerk." Nelson added that he'd enjoyed his return to comedy, and the show's sitcom format was one of the reasons why he wanted to do it.
The show is having plenty of fun with Nelson, even using the opportunity to create a mini "Coach" reunion between himself and Bill Fagerbakke, who played Dauber Dybinsk. In "Young Sheldon," Fagerbakke plays Coach Ballard's old friend Jake who he first reunites with in Season 5, Episode 4, "Pish Posh and a Secret Back Room." Executive Producer Steve Molaro told TV Line, "When I touched base with Craig about it beforehand, he was immediately into it ... Even though they are playing different characters, that chemistry is so natural."