What Is The Song During The Death Scene In The Last Of Us Episode 3?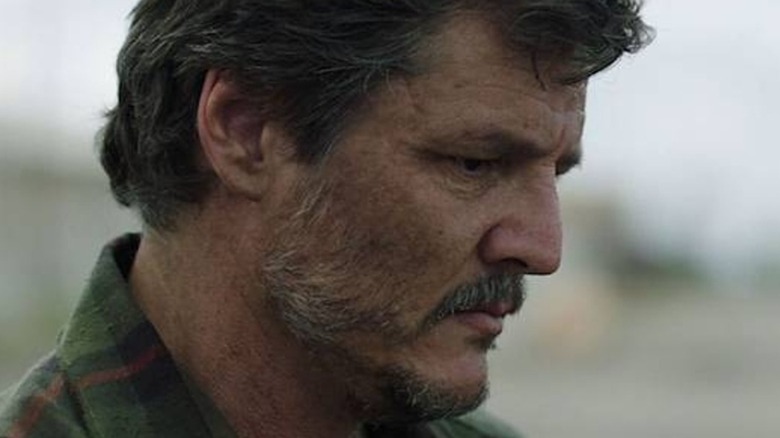 Liane Hentscher/HBO
Contains spoilers for "The Last of Us" Season 1, Episode 3
HBO has gone big with its adaptation of Naughty Dog's "The Last of Us" video game series. The show seems to strike the perfect balance between remaining faithful enough to the source material so that newbies will get the broad strokes of the story and changing things up just enough to keep fans of the games guessing with each passing episode.
Nowhere is this clearer than in Season 1, Episode 3. Though the episode begins by more or less following up on the tragic ending of the previous one, at around the 15–20-minute mark, the series makes a surprising departure from the established canon of its source material.
Diving deeply into the life of standoffish loner Bill (Nick Offerman) before we meet the character in the game, HBO's "The Last of Us" gives Bill and his husband, Frank (Murray Bartlett), a heart-wrenching love story that is entirely new to gamers. And the music choice that wraps up this touching vignette makes the emotional nature of the story even more moving.
On the Nature of Daylight plays during Bill and Frank's final moments
Toward the tail end of Bill and Frank's years-long love story on HBO's "The Last of Us," it is revealed that Frank has developed a terminal illness, and with little hope of treating it on the postapocalyptic setting of the TV series, Bill agrees to help him end his life on his own terms.
However, the biggest surprise comes when Bill decides to die with his love rather than live on without him, meaning Ellie (Bella Ramsey) and Joel (Pedro Pascal) don't even meet up with Bill on the show but instead find a note from him following his death. It's a shocking but incredible changeup that lets players know that they can look forward to surprises as they watch HBO's version of "The Last of Us" unfold.
Of course, the music choice that wraps up this tragic love story makes the emotional nature of the tale all the more moving. The powerful composition is called "On the Nature of Daylight" by Max Richter, and it fits the conclusion of this beautiful yet heartbreaking story perfectly. Richter is an established musician, as shown by the many solo albums listed on his official website.
However, you may recognize him as the composer behind the scores for the 2019 science-fiction drama "Ad Astra," the 2018 historical drama "Mary Queen of Scots," and the supernatural drama series "The Leftovers." This same piece has also been featured in a number of works, including a 2021 episode of "The Handmaid's Tale," the 2016 science-fiction drama "Arrival," the 2010 thriller "Shutter Island," and the 2006 dramedy "Stranger Than Fiction" (via IMDb).