Family Guy's Alex Borstein Says Working With Seth MacFarlane Is Both A 'Blessing And A Curse'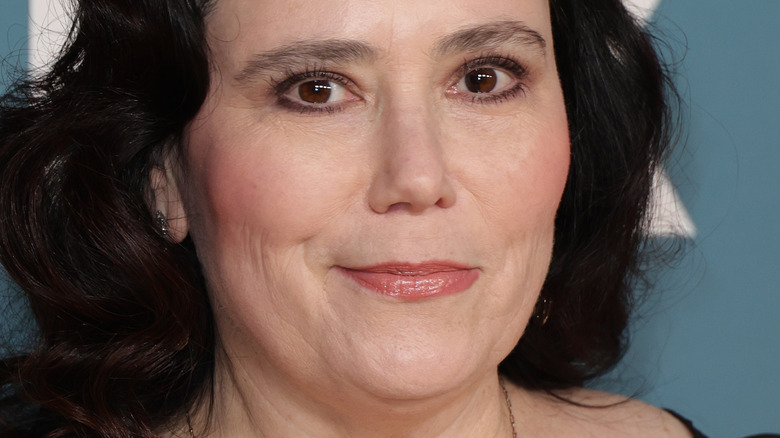 Momodu Mansaray/Getty Images
Actress Alex Borstein's resume includes an Emmy-winning performance on the Prime Video series "The Marvelous Mrs. Maisel," the HBO dramedy "Getting On," the sketch comedy show "MadTV," and appearances on sitcoms like "Workaholics." But Borstein is still most likely identified in pop culture by her voiceover role as the nasally, surprisingly adventurous housewife Lois Griffin on the long-running Fox animated series "Family Guy."
The comedian likes playing Lois partly because she gives her creative input on the character, per Digital Spy: "Even though she's animated, we try to make her three-dimensional and create this sexual human being who likes it, instigates it and welcomes it."
Borstein has worked with "Family Guy" creator and cast member Seth MacFarlane several other times, including co-starring in his films "Ted" and "A Million Ways to Die in the West." Yet she explained during a Reddit AMA that working with MacFarlane can be "a blessing and a curse." Here's why.
Working with a genius has advantages and disadvantages
In 2014, Alex Borstein was asked by a Redditor and fan in a r/IAmA session, "What is it like to work for Seth MacFarlane?" The actress wrote, "A blessing and a curse. Blessing becuz he's a genius. A curse becuz he's a genius." It can certainly be challenging to work with people who have distinctive visions, even if you're good friends with them.
But Borstein also offered up a more positive reply: "It freakin' blows! — The reality is that he is one of the smartest most talented people I've ever met, and working with him is always fun and rewarding."
Obviously, working with MacFarlane might have the disadvantages you'd get from collaborations with any artist. Yet it seems like Borstein also enjoys making movies and shows with him regardless. She also seems to want to continue with "Family Guy" for the foreseeable future. In February 2022, she told Pop Culture she'll only leave the cartoon if it's no longer funny: "My barometer is, if I'm still laughing when I receive a script, then it's still a pleasure to do." That is smart thinking from the veteran comic actress.