1923's Darren Mann Touches On The Surrealism Of Being Transported Back 100 Years On Set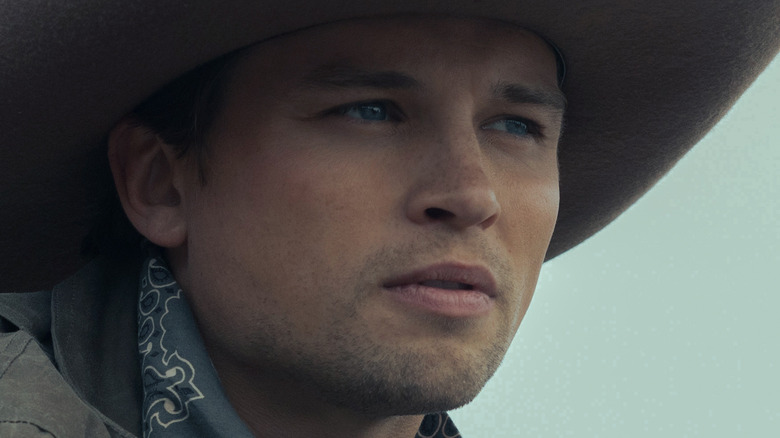 Emerson Miller/Paramount+
Although Taylor Sheridan's incredibly popular drama series "Yellowstone" has established itself as a prolific contemporary western, the series has since gone on to spawn two separate spinoff series, "1883" and "1923," which are both set in the old west. "1883" chronicles the journey of the Dutton family out across the last vestiges of the frontier, and tells the story of how the family weathered the harsh conditions of the open road and eventually came into possession of the highly profitable Yellowstone Ranch.
By contrast, "1923" explores how the next generation of Duttons would have to defend that land from the numerous foes who would take it from them — a theme which crops up plenty of times in the original series as well. Despite the fact that the Dutton's of "Yellowstone" are certainly ruthless and wild in their own way, it's safe to say that the Dutton's of "1923" still hold fast to the violence and grit of the old west — and seem the thrive in the lawless frontier just like their relatives did in "1883."
In "1923" the wild west is as much a character in the story as any member of the Dutton family itself, and there's no question that the team poured a ludicrous amount of time and effort into making this setting seem as realistic as possible. In fact, actor Darren Mann says that the sets for "1923" were so realistic it felt like he was actually going back in time.
Mann says the sets were surreal and very helpful as an actor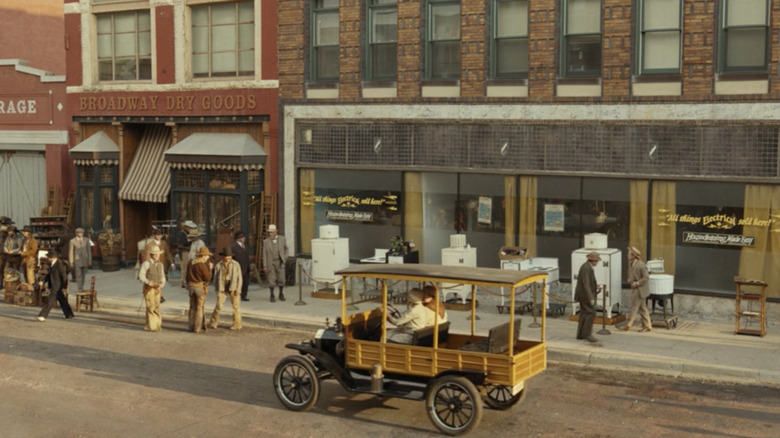 Paramount+
In a recent interview with ComingSoon.net, actor Darren Mann (who plays Jack Dutton in "1923") discussed the surrealism of being transported a full century back in time whenever he stepped onto set, praising the production team for creating such a rich environment for the actors to work in.
"It's really awesome, because they don't spare any expenses around here," explained Mann. "It's all decked out looking like the 1920s and we've got Model T's driving around, and I'm in this horse navigating through the traffic ... It just feels so real. It just feels like you're then getting to react, as opposed to having to come up with something and fake it."
Mann also went on to praise the costume department, saying that the clothing he wore also helped keep up the illusion of truly stepping into the past, and that the entire experience helped him learn about the past while he was on the job. In any case, Darren Mann's comments make it clear that he found the sets to be both surreal and extremely helpful as a performer.