Letitia Wright Thinks Black Panther 3 May 'Already Be In The Works'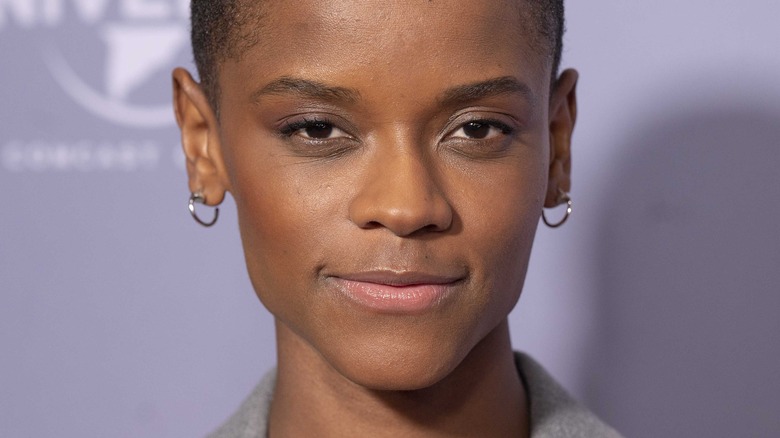 Stuart C. Wilson/Getty Images
2018's "Black Panther" from director Ryan Coogler was a game changer when it arrived on the silver screen. Not only was it entertaining and visually breathtaking from a production design standpoint, but it made history as the first Marvel Cinematic Universe entry led by a predominantly Black cast. Therefore, when rumblings of a second "Black Panther" film came about, excitement was high, to say the least. However, with the unexpected death of the actor behind King T'Challa, Chadwick Boseman, in 2020, that excitement swiftly turned to uncertainty. How could the franchise go on without its centerpiece?
In the wake of Boseman's death, the "Black Panther" cast and crew made it clear that they'd move forward with the sequel. In fact, they'd use it as a means of honoring their late co-star's memory and his impact on popular culture. The result was 2022's "Black Panther: Wakanda Forever": a triumphant superhero epic about loss, grief, family, and love. Shuri (Letitia Wright) dons the Black Panther suit, Namor (Tenoch Huerta) arrives in the MCU in grand fashion, and Angela Bassett turns out an incredible performance as Queen Ramonda, to name a few of the film's many highlights.
Plenty of time has passed since "Wakanda Forever" premiered, and the MCU machine continues to chug along. One has to ask, is "Black Panther 3" on the way? According to Letitia Wright, it could very well be in development already.
Wright is manifesting Black Panther 3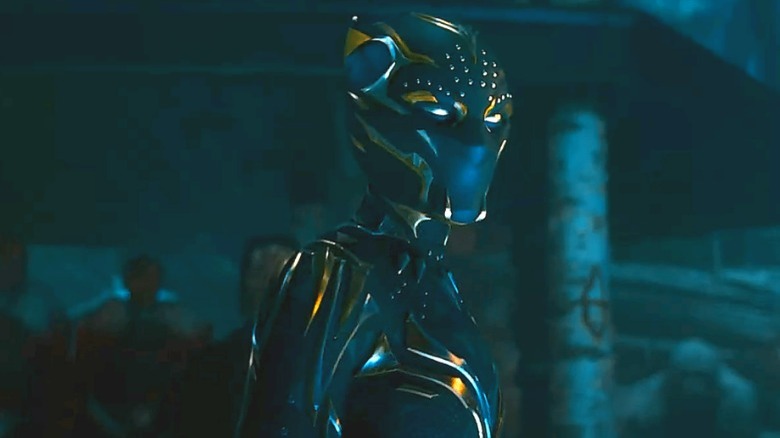 Marvel Studios/Disney
Ahead of the 2023 Golden Globes award ceremony on January 10, 2023, Variety got the opportunity to speak with Letitia Wright about the likelihood of a third "Black Panther" feature. Suffice to say, her comments on the project couldn't be more encouraging. "I think it's already in the works," she said, adding that, in life, she tries to think and speak positively. She believes that good words can manifest into real, tangible things, so she's taking it upon herself to speak "Black Panther 3" into existence. Wright told the publication, "I'm manifesting a 'Black Panther 3,' why not?"
At the same time, Wright isn't allowing fans to get their expectations too high — particularly when it comes to how soon they can expect "Black Panther 3" to release. "We need a little bit of a break, we need to regroup, and Ryan [Coogler] needs to get back into the lab, so it's going to take a little while, but we're really excited for you guys to see that," she explained, recalling just how incredible it was to bring "Wakanda Forever" to life over the past couple of years. So, if you haven't started already, now is as good a time as any to begin speculating on what the next "Black Panther" movie could entail.
As the wait begins for "Black Panther 3," make sure to check out "Black Panther: Wakanda Forever," which hits Disney+ on February 1, 2023.