Elvis' Austin Butler Recalls The Broadway Moment That Forever Changed His Career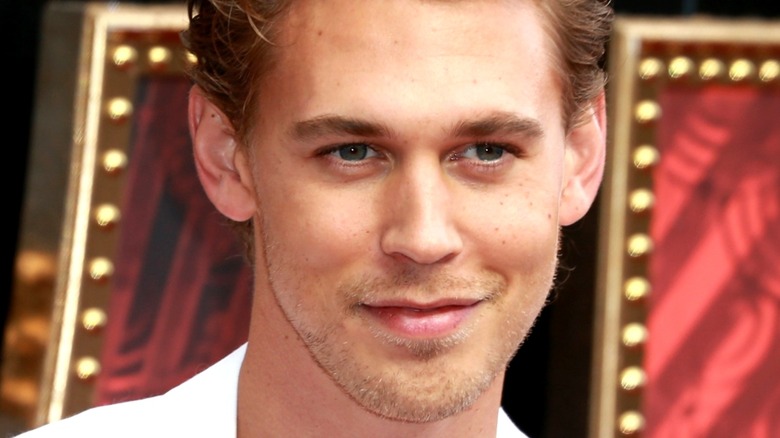 Fred Duval/Shutterstock
2022 marked one of the biggest and most important times in Austin Butler's life, with Baz Luhrmann's "Elvis" bringing the former New York stage actor and teenage television star into the Hollywood mainstream. Still, despite everything that Butler accomplished, it seems doesn't consider it to have been the most important year of his career. Instead, that title goes to another time in his life, when Butler managed to land a role on Broadway that would forever change him. 
When watching "Elvis," it's easy to see how much the 30-year-old California native pours into his performances, and the exact same thing can be said about Butler's previous work, both on the stage and screen. He told IndieWire in a December 2022 interview, "When I found acting, I realized it wasn't something that some people are just born with, this ability to just tap into truth and bare their soul. I was a shy person, so a lot of acting in the beginning was therapeutic. For me it was a way that I could let things out that I was too shy to do as myself, and so it was liberating." 
Before landing "Elvis," Butler was mainly a supporting actor who was most famous for starring in Disney Channel and Nickelodeon shows growing up, along with several films and young-adult projects. His big cinematic break came in Quentin Tarantino's 2019 hit "Once Upon a Time in Hollywood," in which Butler played a fictionalized version of Manson Family member Charles "Tex" Watson. It was ultimately Butler's time on Broadway that helped get him discovered — both by Tarantino and Luhrmann. In fact, Butler described in a recent interview how one theater-related moment in particular helped shape his entire career path. 
Working with Denzel Washington changed Butler forever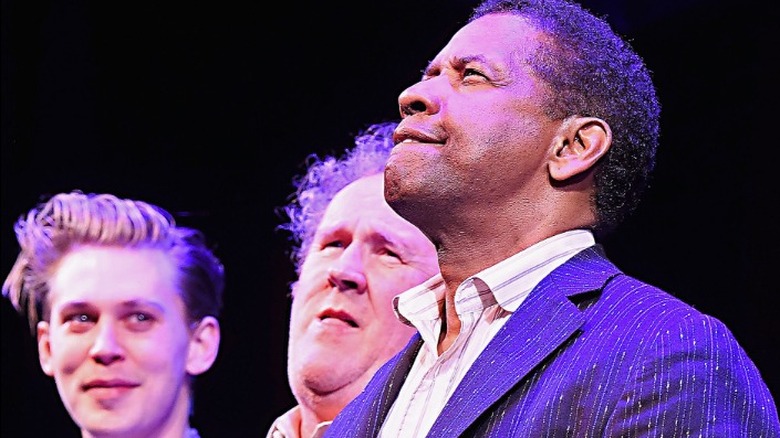 Noam Galai/Getty Images
According to Austin Butler, the moment that changed his career forever came in 2017, when he was cast to act alongside Denzel Washington in the Broadway revival of Eugene O'Neill's "The Iceman Cometh." Butler — who had just finished his run on MTV's "The Shannara Chronicles" — discussed the life-altering moment during a new "Actor Roundtable" discussion for The Hollywood Reporter.
"I was 24, 25 at that time," Butler said. "My agent called and said, 'You've got to put yourself on tape for The Iceman Cometh. Denzel's doing it on Broadway.'" Butler, being the obsessed Hollywood artist that he is, immediately bought a camera and started shooting an audition tape. "I thought, 'I'm going to film this like a movie and give it everything I got,'" he remembered. "I sent that in on a Friday, and they said on Sunday, 'We want you to fly out on Monday to meet with [producer] Scott Rudin and [director] George Wolfe.'" Butler told THR that he flew out to New York for a face-to-face before eventually getting the role. 
"I went in the room, and they gave me the job in the room," Butler said. "And that's the moment that changed my career."
Now, while it seems like "Elvis" is still likely to have a bigger impact on Butler's career path in Hollywood, he never would've gotten the role had it not been for "The Iceman Cometh" and working with Washington. Baz Luhrmann told numerous media outlets in 2022 that the "Training Day" star had cold-called him and suggested Butler for the part of Elvis Presley after seeing his work ethic and natural ability on stage. "He didn't tell me he was going to do that," Butler told IndieWire. "I called his agent afterward and thanked him when I heard that he called."