NCIS' Vanessa Lachey And Wilmer Valderrama Can Trace Their Friendship Back To The TRL Days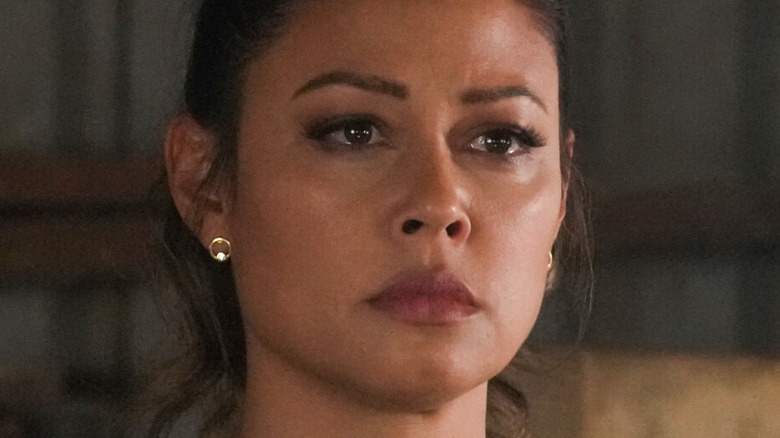 Karen Neal/CBS
Vanessa Lachey, who stars as Agent Jane Tennant on "NCIS: Hawai'i," and Wilmer Valderrama, who plays Agent Nick Torres on "NCIS," can both say they've been active in show business for a long time. Lachey began her career as the 1998 Miss Teen USA winner before parlaying that into work as an actor on shows like "How I Met Your Mother" and the classic soap opera "The Bold and the Beautiful." She has also worked as a host and presenter for programs such as "Entertainment Tonight" and "Love Is Blind." Valderrama, meanwhile, is best recognized as the iconic foreign exchange student Fez on "That '70s Show." The actor has also guest-starred on popular shows like "Grey's Anatomy" and "Royal Pains" as well.
While Lachey and Valderrama's characters in the "NCIS" world have only collided on-screen a few times (including for the big three-way "NCIS" crossover event), the actors themselves have actually been friends for years. In fact, they've known each other ever since Lachey was one of the hosts of the iconic MTV music video countdown show "Total Request Live."
Valderrama would appear on Lachey's TRL segments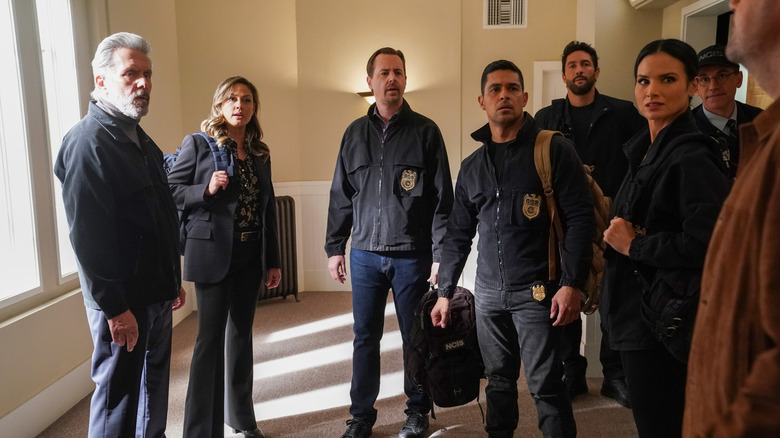 Sonja Flemming/CBS
It was revealed during the "NCIS" franchise crossover that Agent Torres and Agent Tennant may have an unresolved history between them. When Vanessa Lachey was asked about this during an interview on "The Talk," she said this happened because of the years-long friendship between herself and Wilmer Valderrama.
Lachey revealed, "I've actually known Wilmer for over 20 years," and said that the actor, along with his friends, were no strangers to "Total Request Live" when she hosted the program. After the show, they'd invite her out to go club-hopping: "'We're going out to like nine different clubs, you wanna come?' And I was like, 'Sure!'"
This resulted in Lachey and Valderrama becoming close friends. The actors decided, however, that the storylines for Torres and Tennant during the crossover episodes needed some sparks. Lachey declared, "Him and I secretly came up with this backstory ... but I'm not gonna tell you." Hopefully, we'll learn more about Torres and Tennant's history in future seasons of "NCIS" and "NCIS: Hawai'i."