NCIS: Hawai'i Fulfills Vanessa Lachey's Dream Of Portraying A Strong Woman On Screen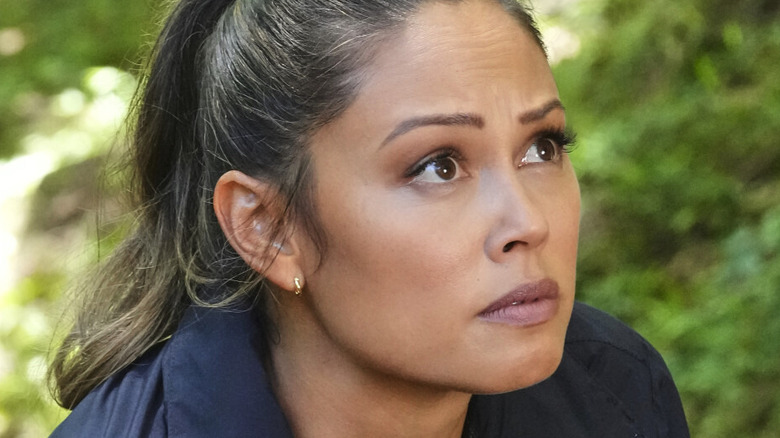 Karen Neal/CBS
"NCIS: Hawai'i" kicked off in 2021, serving as the third spinoff of the baseline "NCIS" series since the franchise's advent in 2003. Like its parent series and fellow spinoffs, "NCIS: Hawai'i" revolves around a branch of the Naval Criminal Investigative Service, which is a Naval organization responsible for solving intra-military crimes.
Vanessa Lachey stars as Jane Tennant, the agent in charge of the Hawaiian NCIS office located on the island of Oahu. "NCIS: Hawai'i" co-creator Jan Nash praised Lachey as a perfect fit for her role in an interview with Looper, highlighting how capably she balanced Tennant's penchant for leadership and her strength as a mother. In fact, this dichotomy fuels her introduction in Episode 1, which is among Tennant's best moments on "NCIS: Hawai'i." In her first scene, Tennant is coaching a youth soccer game in which her daughter is playing, only to leave aboard a military helicopter for an urgent NCIS investigation.
As it turns out, Lachey herself is plenty appreciative of the opportunity to star as Tennant, revealing in an interview how grateful she is to live out her dream of portraying a strong female character.
Vanessa Lachey is grateful for her NCIS: Hawai'i role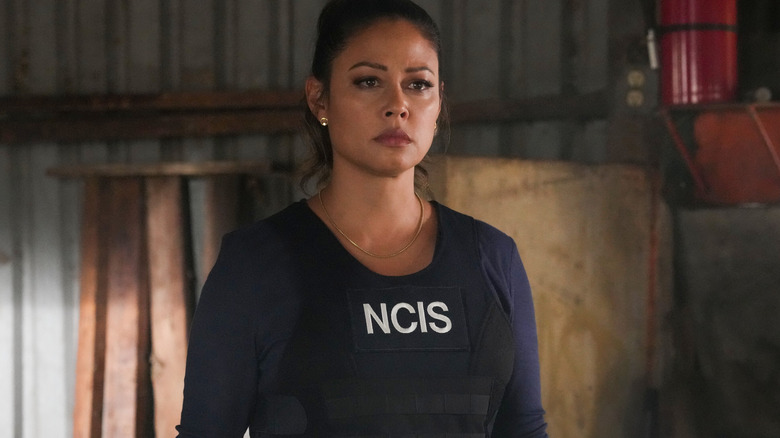 Karen Neal/CBS
Amidst "NCIS: Hawai'i" Season 2 airing on CBS, series lead Vanessa Lachey spoke with Parade at length about her time as Jane Tennant. At one point during their discussion, Parade asked Lachey to share her thoughts on playing the first woman to lead an "NCIS" series, before following up with a question asking how she feels about the action sequences required of the role.
In response to the latter question, Lachey shared that she grew up idolizing the main characters in both "Wonder Woman" and the "Tomb Raider" video game series, hoping to one day become such a character herself. "I've always just dreamt of being this strong woman who not only was a badass but had a warm heart," she said.
While describing her personal relationship to her role, Lachey highlighted how much it means to her to lead a major network drama. "Not just for me as a woman, as a mother, but also me as a minority. To be able to know that none of those descriptive titles hold me back, but, in fact, propel me not only in this role but in my position in the franchise, has made me super grateful," she said.
Lachey also told Insider that she felt her daughter viewed her "NCIS: Hawai'i" character in a similar manner to Wonder Woman, similarly describing the role of Tennant as her childhood dream brought to life.