Patrick Stewart Would Return As Jean-Luc Picard (Again) Under One Condition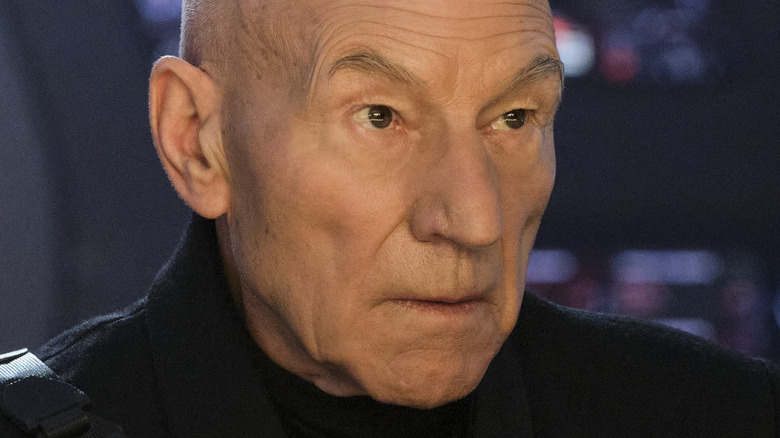 Trae Patton/Paramount+
There may be a whole assortment of things fans are hoping to see in the third and final season of "Star Trek: Picard," but arguably one of the most exciting endeavors set to go down will be witnessing Patrick Stewart's final performance as the infamous character on the series. While Season 3 has been billed as the show's last run, the renowned actor has indicated that he wouldn't be against suiting up as the iconic persona again.
It's no secret that Patrick Stewart has built a reputation for giving memorable performances — whether it's his role as Ebenezer Scrooge in "A Christmas Carol" or his portrayal of Professor X in the "X-Men" movies, there's no shortage of captivating turns from the talented actor (via Rotten Tomatoes). But he is perhaps best known to sci-fi fans for playing the part of Jean-Luc Picard in "Star Trek: The Next Generation" and several of the franchise's feature films.
In 2020, he returned to the role after not appearing in a Federation uniform since 2002's "Star Trek: Nemesis." Since the start of the Paramount+ series, the first two seasons of "Star Trek: Picard" have garnered favorable reviews (via Rotten Tomatoes), and the third run is set to bring the entire ordeal to a satisfying conclusion, even bringing back the cast of "The Next Generation" for the epic occasion. While all signs point to this being Picard's farewell tour of sorts, Stewart has revealed he may not be done with the "Star Trek" icon just yet.
He's open to returning if a continuation would 'maintain the work' from Picard Seasons 1-3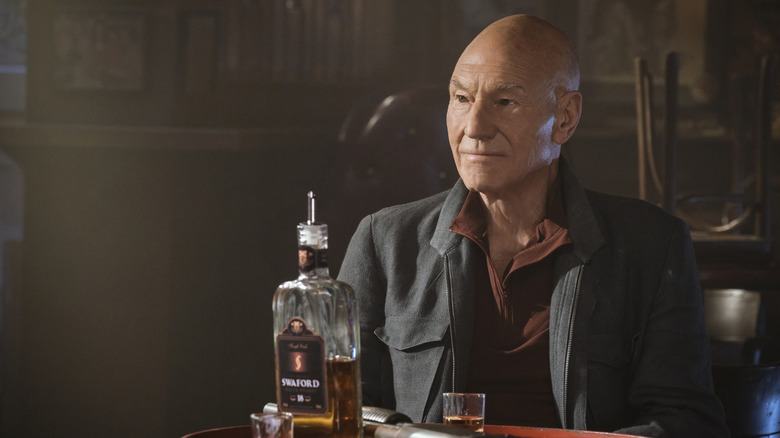 Trae Patton/Paramount+
During the Paramount+ TCA press tour, Patrick Stewart indicated that while the next season is currently slated to be the final run, he may not be finished playing the character. "If we can maintain the work that we did on Seasons 1, 2, and 3 of 'Picard,' then absolutely, yes," Stewart said of his possible return to the role (via Comicbook.com). "There is still enormous potential for narrative in what we've been doing, and there are doors left open, still. We didn't close all of them."
Showrunner Alex Kurtzman also stated that "anything is possible" when referring to a potential future continuation: "If the show blows the doors off the place, and we're certainly hoping it will as we're very proud of season three, who knows" (via Deadline). By his and Stewart's accounts, it seems that Picard's journey could continue after the credits roll on Season 3, so don't count on him disappearing into the stars. If the high standards of work ethic and show quality are maintained — and if the series gets enough traction — Jean-Luc Picard could be back in action once again.
After all his time in the captain's chair making tough decisions and going on fantastic adventures, his persistence has arguably made him a force to be reckoned with in the popular franchise, and it's hard to imagine fans ever being disappointed whenever or however Patrick Stewart's "Star Trek" persona enters the frame. Though his future after "Star Trek: Picard" completes its tour of duty may still be unknown, fans will get to see him take flight once more in Season 3 when the first entry releases on February 16, 2023.