The Bannerman Novels Are Finally Getting A TV Adaptation Thanks To Shane Black And Greg Nicotero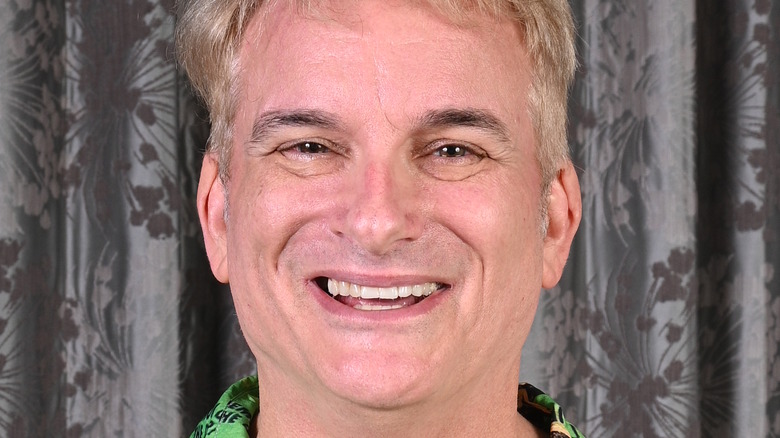 Jody Cortes/Getty Images
Few spy novels are as suited to screen adaptation as the Paul Bannerman series by John R. Maxim. Beginning with "The Bannerman Solution," the books focus on a former covert operative who now lives under an assumed identity in Connecticut while on the run from the government, along with several other former government assassins.
It's certainly a fun premise for a novel. As Publisher's Weekly notes in a "Bannerman's Ghost" review, "The entertaining — if somewhat ludicrous — plot involves a good deal of hokum, blarney, and old-fashioned excitement." The series is something of a cross between "The Americans" and "The Bourne Identity," and it's hard to imagine the material not striking a chord with viewers.
Adding further appeal, there have been five books in all, meaning there's plenty of material to work with for an adaptation. Now, more than three decades after the publication of "The Bannerman Solution," a "Bannerman" television series is at last in production. Here's what we know so far.
A Bannerman show is in development at AMC
The legendary Shane Black directed "Iron Man 3" and wrote "Lethal Weapon" and "Monster Squad." Greg Nicotero, meanwhile, recently worked on "The Walking Dead" and produces the Shudder series "Creepshow." Now, Variety has announced that under Nicotero's deal with AMC, the pair are developing the Paul Bannerman books into a new television series.
John R. Maxim's relative Jeffrey is also attached as a consulting producer, perhaps to represent family interests. Nicotero seems excited about the project, telling the press, "I read this entire series years ago and found the contrasting worlds of these dark and tortured souls desperate to live normal lives quite compelling."
Black, who is also attached to a "Parker" series with Amazon (via The AV Club), agreed. The writer and director told Variety, "Maxim is an untapped national treasure, and AMC provides a proper fit. It's time." For now, excited fans will just have to wait and see what the AMC version of "Bannerman" under Nicotero and Black will be like.