Yellowstone's Lilli Kay Had The Jitters When Meeting Kevin Costner For The First Time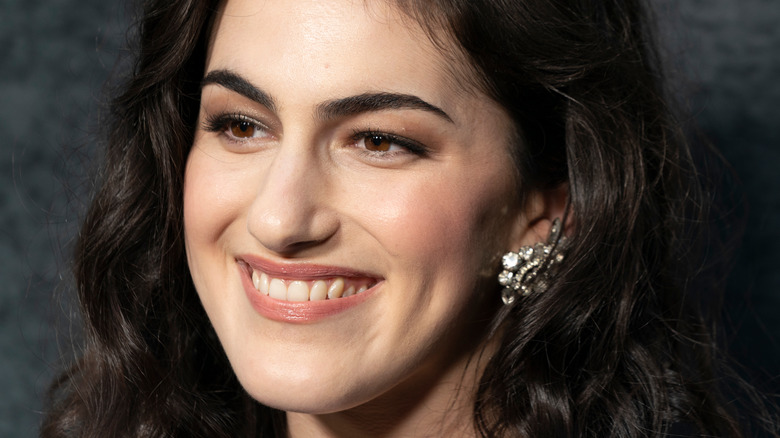 Lev Radin/Shutterstock
"Yellowstone" is currently in the midst of its fifth season, and there have been some big changes among the Dutton household. One of the most significant change-ups is that John Dutton (Kevin Costner) is now governor of Montana. While this certainly gives him more power, it also leaves him vulnerable to attacks. Fortunately, he has some help in the form of his new assistant, Clara (Lilli Kay). Once John took control, he fired everyone who had worked under the previous regime except for Clara, who's given him plenty of advice on how to lead in this new position. 
"A Knife and No Coin" served as the mid-season finale on January 1, so fans are waiting anxiously for more "Yellowstone" to come, hopefully in the near future. For now, they'll have to settle for the cast teasing bits and pieces, and Lilli Kay recently did an interview with Variety where she spoke about joining the prestigious drama. It was naturally an opportunity of a lifetime for the rising star, but she was pretty nervous when it came to acting alongside a legend like Costner. 
Lilli Kay originally found it 'terrifying' to act with Kevin Costner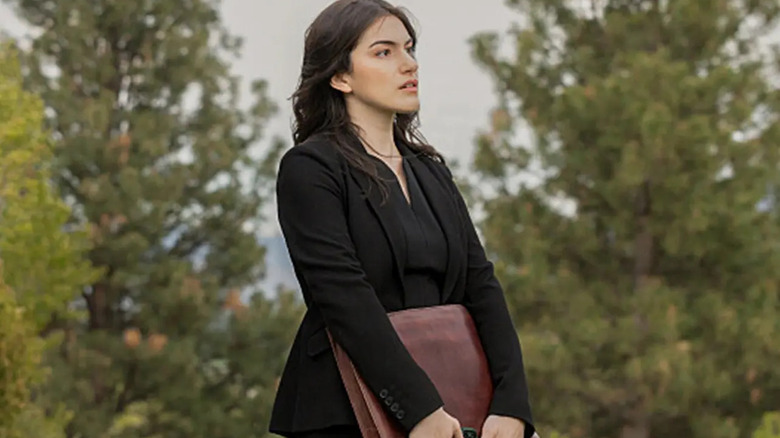 Paramount Network
Lilli Kay is a fresh face in the entertainment industry, having a few credits to her name, like "Chambers" and "Your Honor." However, Kevin Costner is a true legend, with credits dating back to the 1980s. He's won numerous accolades, including two Academy Awards for best picture and best director for "Dances With Wolves." And it's not like the two performers only interact sparingly on "Yellowstone." Kay and Costner have many scenes together, so it's only natural for Kay to feel somewhat intimidated going up against an Oscar winner. 
When asked by Variety what it was like to work with Costner, Kay stated, "It was absolutely terrifying. I was shaking on my first day with him, because I also had no idea what he would be like. You have these people who are so massive in the history of cinema, and you're going, 'OK, I have no idea what kind of human being this person is and how they work, what they're like in a work environment.'" Fortunately, those fears were unfounded, as Costner proved himself to be a consummate professional on set. 
Kay went on to say, "He was just the kindest, most generous scene partner I could have asked for. So I got very lucky and my fear and starstruck-ness gradually melted away." The chemistry between the two is evident in "Yellowstone" Season 5, and hopefully, Kay gets plenty more work from her stunning turn in the neo-Western series.