Coyote Ugly Star Piper Perabo Says They've Hit A 'Roadblock' In The Sequel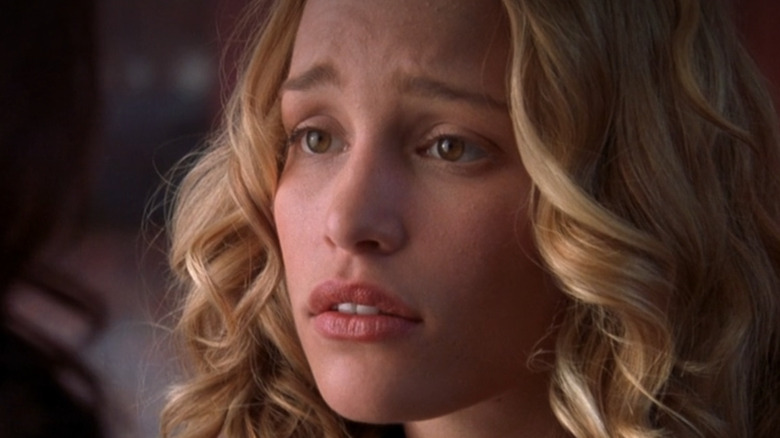 Buena Vista Pictures Distribution/Disney+
Few romantic comedies capture the feeling of being a small fish in a big pond quite like "Coyote Ugly." In the movie, Piper Perabo plays a struggling singer-songwriter who moves to New York City to live her dreams. However, dreams don't come true overnight, so the aspiring musician takes a job in a rowdy bar, where she spends her evenings pouring shots and performing rock hits. Along the way, she makes some good friends and falls in love with a handsome Australian gentleman.
While Perabo is the main star of "Coyote Ugly," she's joined by an impressive star-studded cast that includes Adam Garcia, Tyra Banks, John Goodman, Bridget Moynahan, Izabella Miko, and Maria Bello. The performers all seem to be having a blast on the screen, and their characters epitomize the stylish nature of early 2000s fashion.
As Variety notes, the years have been kind to "Coyote Ugly" and the movie is now regarded as a cult classic. As such, some of the original stars are interested in returning for a sequel, but what are the current chances of a follow-up movie ever happening?
The Coyote Ugly sequel is still in the works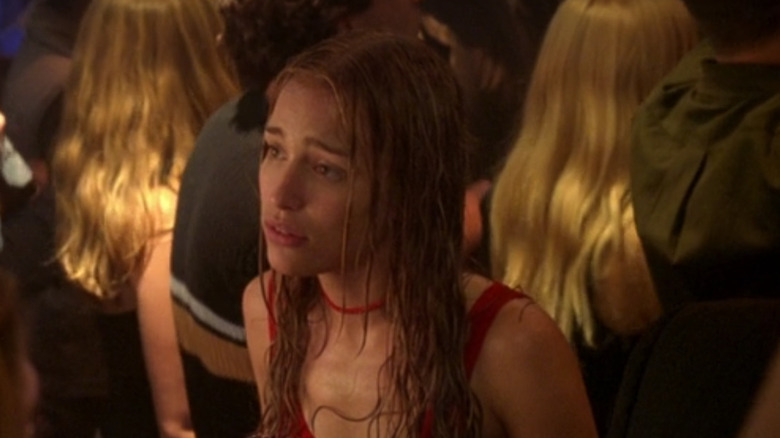 Buena Vista Pictures Distribution/Disney+
There have been murmurs of a "Coyote Ugly" sequel being in the works since 2020, with Tyra Banks and Piper Perabo revealing that they'd been discussing some ideas back and forth. During a recent interview with Variety, Perabo gave an update on the current status of the long-gestating sequel, and it's a combination of good and bad news.
According to Perabo, the sequel has "hit a roadblock" but she can't reveal what it is, for the time being. However, the setback hasn't derailed their desire to bring the sequel to life, as the actress also said that there's an "alternative idea" that she prefers to their original plan.
Furthermore, Perabo believes that one of co-stars can propel the project forward. "I also have a lot of faith in Tyra Banks. I mean, if you don't trust Tyra to get something done, you're missing the boat," the "Yellowstone" star said.