Ant-Man And The Wasp: Quantumania Synopsis Confirms A Few New Characters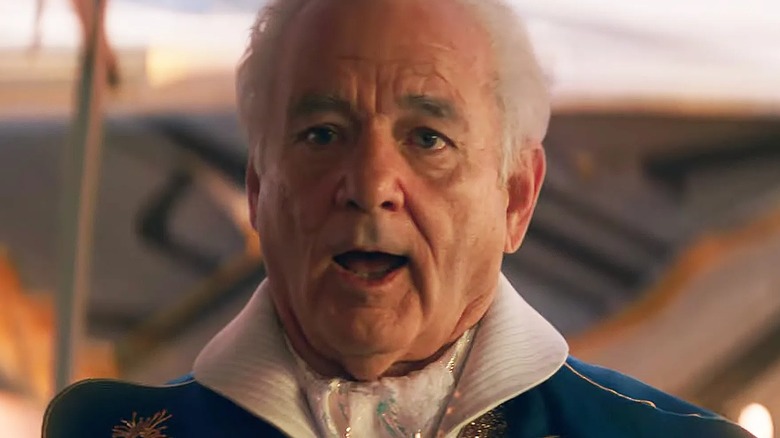 Disney/Marvel Studios
On January 9, Marvel Studios released a second trailer for the upcoming sequel "Ant-Man and the Wasp: Quantumania," as well as a revealing new plot synopsis. 
The story will take place a few years after 2019's "Avengers: Endgame," the last Marvel Cinematic Universe film to feature Paul Rudd's size-changing superhero Ant-Man. Before he donned the suit, however, the hero was merely Scott Lang, a hapless and altruistic criminal recently released from prison. Despite his goofy sense of humor and generally positive energy, Scott's tale is a quietly tragic one. As seemingly confirmed in this most recent trailer, 'Quantumania" will continue to explore how Scott's relationship with his daughter, Cassie (Kathryn Newton), is strained by their constant separation (in addition to losing four years together due to his prison sentence, Lang was also on house arrest for two years following "Captain America: Civil War" and — of course — was trapped in the Quantum Realm for five years before "Endgame").
As a consequence of Lang's guilt and his longing to regain time with Cassie, he will seemingly forge a fateful partnership with a dark being lurking in the Quantum Realm — Jonathan Major's Kang the Conqueror. The resulting journey with see Scott and his family trying to survive a dangerous dimension, apparently full of new characters, some of whom have only now (after months of rumors) been confirmed.
The characters mentioned by name are Veb, Quaz, Jentorra, and Krylar. Here's what we know about them. 
Has David Dastmalchian been recast?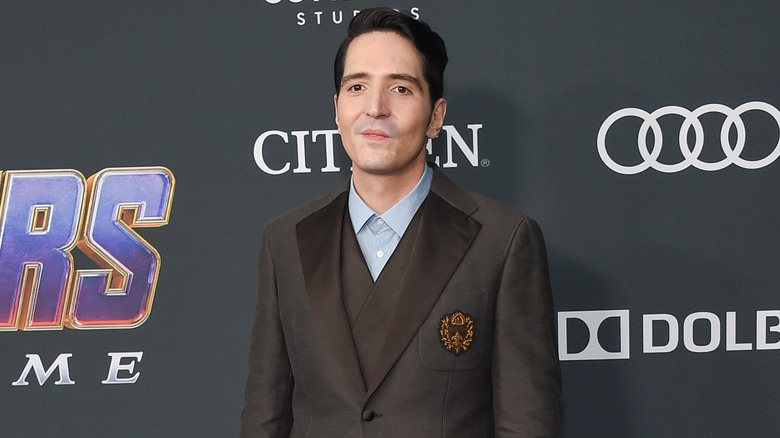 DFree/Shutterstock
On the official Marvel website, the new plot synopsis — posted alongside the newly debuted trailer as well as a visually striking poster — includes new character names for several previously announced actors. The first and most puzzling among the characters listed is Veb, who will be portrayed by "The Suicide Squad" actor David Dastmalchian. 
Why is this confusing? Well, fans will note that Dastmalchian previously appeared in both "Ant-Man" films (and even an episode of the Disney+ series "What If...?") as Kurt Goreshter, a Russian hacker who works with Luis (Michael Peña) and Scott Lang on operations legal and otherwise. While its certainly possible that Dastmalchian has been recast as an entirely new Quantum Realm character (the dual roles of Gemma Chan, Alfre Woodard, and Mahershala Ali are proof that the MCU would be willing to do so), it's more likely that this is simply a new name adopted by Kurt. In the five-plus years since audiences have last seen him, perhaps he has changed or embraced certain aspects of his identity that are reflected in this new name.
Alternatively, this is the Multiverse Saga, so it could be a different variant of the same character.
Meanwhile, the character played by "The Good Place" alum William Jackson Harper has also been announced. Unfortunately for fans that were desperately hoping he would be announced as Reed Richards aka Mr. Fantastic (a distant family relation of Kang, in fact), it instead seems that he is playing Quaz, a name unfamiliar to comics veterans. Whether he's secretely a deep cut from the esoteric lore of the Marvel Universe or an entirely new character remains to be seen. 
Bill Murray and Katy O'Brian play extraterrestrial Marvel characters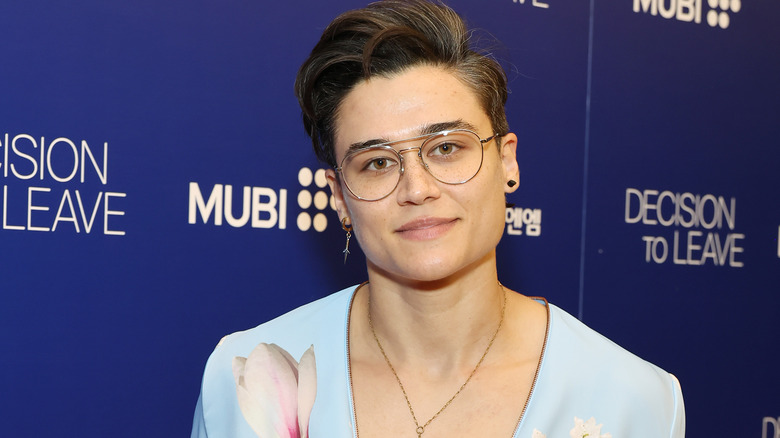 Amy Sussman/Getty Images
Katy O'Brian, on the other hand, will be bringing a more clearly established Marvel Comics character to life on the big screen. The "Z Nation" actor will play Jentorra, an alien royal who first appeared in Scott Reed's "Realm of Kings: Son of Hulk" series in 2010. A relatively minor character, it's probable that the "Quantumania" creative team will make significant changes to Jentorra's history to establish her in the Quantum Realm rather than a distant planet. Then again, it may be that Jentorra is somehow a transplant or refugee of the Quantum Realm, similar to Scott's family.
Of course, the elephant in the room, seen looming throughout the trailer, is Bill Murray, the prolific actor who has seen a rapid fall from grace as a consequence of misconduct allegations from recent films, as well as resurfacing accusations from throughout his career (per Vanity Fair). 
Murray is credited on Marvel's website as Lord Krylar. In the comics, Krylar hails from the same planet as Jentorra, which surely means the two will still be connected in some capacity in "Quantumania." Whether or not they're portrayed as extraterrestrials, Quantum Realm natives, or so on, remains to be seen.