Patton Oswalt Discusses His First Ever Acting Gig On Seinfeld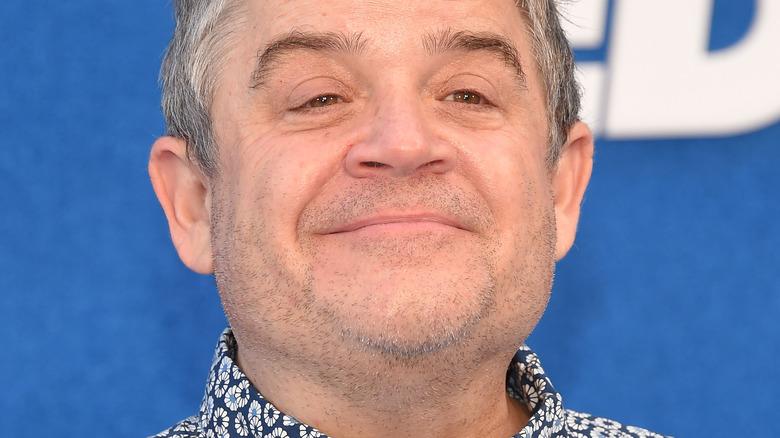 DFree/Shutterstock
Almost three decades into his career as an actor and stand-up comedian, Patton Oswalt is regarded by many as one of the top talents in both fields. And if you've been tracking his ascension to the upper echelon of Hollywood's comedic A-list, you know his reputation is more than well-earned, with Oswalt lending his singular talent to some of the best film and television projects from the mid-90s on. You may not realize, however, that Oswalt's rise began with a brief, but hilarious guest spot on the iconic '90s sitcom "Seinfeld."
The funnyman appeared in a 1994 Season 6 episode of the series, "The Couch,"  as an appropriately snarky video store clerk who becomes ensnared in some nervy antics with George Costanza (Jason Alexander). Though the scene is short, Oswalt still manages to showcase his skill and screen presence. In discussing the appearance with Justin Long on a January 2023 episode of the "Life is Short" podcast, Oswalt admitted of his "Seinfeld" spot, "It was a big deal for me to get to be on that show." That's in no small part because "Seinfeld" was already a major hit for NBC when Oswalt landed the part, but the actor goes on to add, "[It] was my first on-camera, paid" gig. 
Oswalt says he was incredibly nervous shooting his first on-camera bit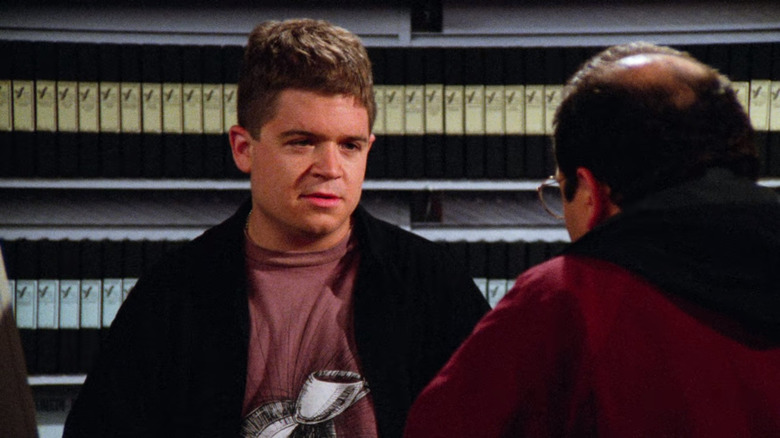 NBC/Netflix
When Justin Long commented on how level-headed the actor seemed in the scene, Oswalt admitted the exact opposite was true. "Two things are happening in that scene. One, I was nervous as sh**," he laughed, continuing, "I had five words and I went over them a million times, to the point where it wasn't even making sense anymore." Oswalt went on to claim his famous "Seinfeld" scene partner ultimately set him at ease. "And Jason Alexander, bless his heart, saw what I was going through," Oswalt said. "And right before they yelled 'action', he leaned in and said, 'It's not too late to be fired, Patton,' which made me laugh so hard. Like, it loosened me up!"
Oswalt also discussed how he landed the role, revealing that he auditioned directly for "Seinfeld" co-creators Larry David and Jerry Seinfeld, and admitted his own experience working in retail subconsciously played a part in his casting. "You do this in retail when you get a sh** customer," he said. "You will subconsciously do that little look around. Like, 'Who can I pawn this guy to?' And then also, you will say your lines in the form of a question ... I didn't realize I was doing that." Per Oswalt, when he appeared in David's "Curb Your Enthusiasm" more than two decades later, David himself confirmed that the subconscious "look around" helped him get the part.