Family Guy Fans Are Blunt About Why Lois And Peter Deserve Each Other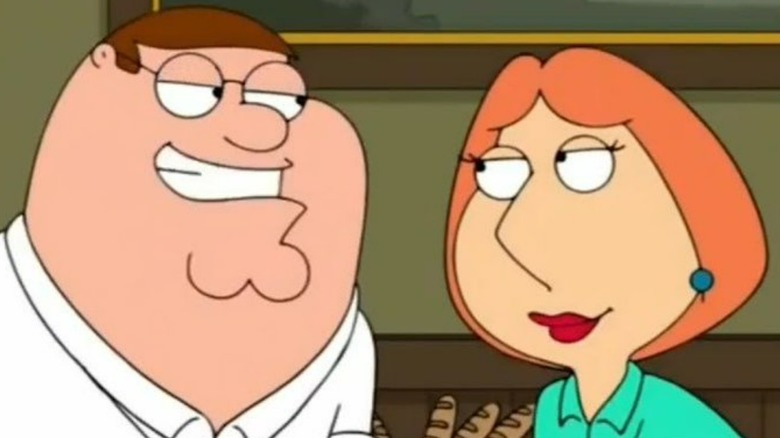 Fox
Adult animated programs focused on a hilarious yet deeply dysfunctional family are hardly a rarity in the television world. Even around the turn of the century, shows like "The Simpsons" and "King of the Hill" had the formula down to a science, but that didn't stop Seth MacFarlane from adding another to the mix. MacFarlane's "Family Guy" premiered in January 1999 but was canceled a mere few years later in 2002. Nevertheless, the ever-growing fanbase couldn't be ignored, resulting in its triumphant return to TV in 2005 with the long-awaited release of Season 4.
Ever since, "Family Guy" has remained a small screen staple, but what makes it so impossible to ignore? Its over-the-top, crass nature likely helps in that regard, as does its now-famous cutaway gags, which range from unforgettable in a good way to unforgettable in a bad way. The characters are also a major piece of the puzzle here, specifically the Griffin family members. The real-life-inspired-Peter (MacFarlane), his wife Lois (Alex Borstein), their kids Chris (Seth Green), Meg (Mila Kunis), and Stewie (MacFarlane), and their dog Brian (MacFarlane) are now regarded as TV icons.
Still, just because they're famous doesn't mean they're great characters. After all, just look at how "Family Guy" fans perceive the relationship between Peter and Lois and their pretty brutal rationale for why they're such a good match.
Fans think they're both awful, so they're a perfect pair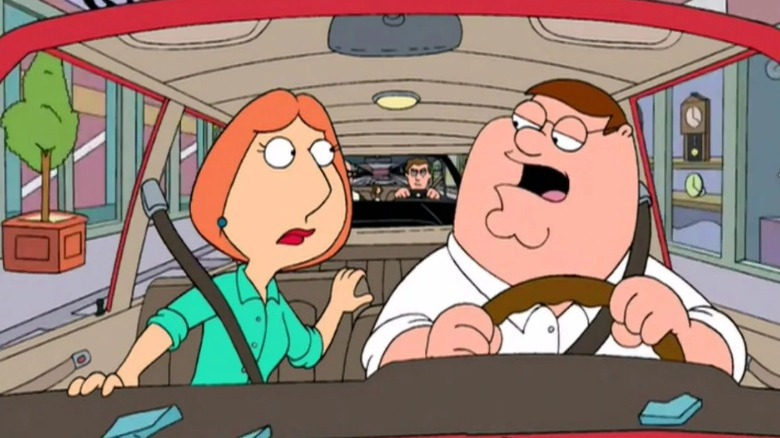 Fox
In a Reddit thread by u/buymetacobell3, they asked if Lois would be better off with the Griffins' neighbor, Glenn Quagmire (MacFarlane), instead of Peter. Some of the "Family Guy" fans that commented engaged with the prompt, but others took it a step further by looking more critically at Lois and Peter's existing relationship. Many seem to agree that they're a good pair because they're both terrible people. They're mean to each other, they've each cheated on one another, and in some instances, they've actively put each other in harm's way. Simply put, fans feel that makes them deserve each other.
Naturally, one has to assume that Seth MacFarlane himself would have some kind of opinion on this and other "Family Guy" fan debates. Then again, as he told The Hollywood Reporter, he doesn't put much stock into online exchanges pertaining to his show, especially of the negative variety. In his eyes, it's important to remember that the "Family Guy" characters aren't real people and that online communities don't always represent the feelings of the entire viewer base. "The supposed outrage — I don't find a lot of it in the real world. I read a lot about it on Twitter, which is, as much as we lend credence to it, statistically very fringe," he shared.
Even if Seth MacFarlane doesn't care much for internet outrage toward "Family Guy" and its characters, it's plain to see that the online community surrounding his series is alive and well with some strong feelings about Peter and Lois Griffin's unhealthy relationship.