Nicolas Winding Refn Has A Theory Why Too Old To Die Young Wasn't Marketed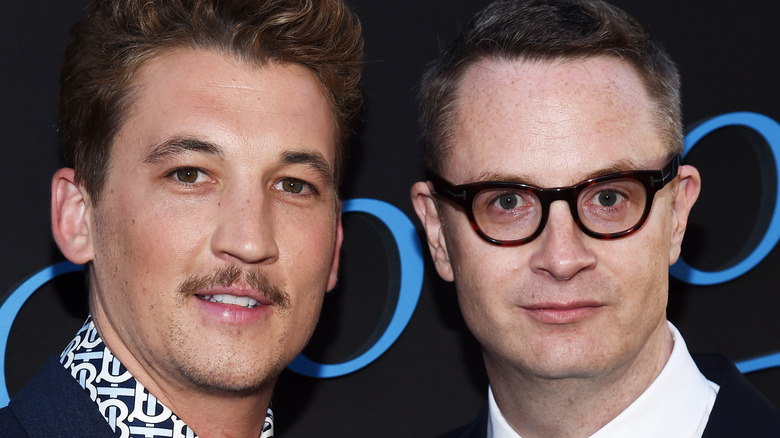 Amanda Edwards/Getty Images
Nicolas Winding Refn is almost certainly one of the most divisive filmmakers in modern cinema. With his penchant for brutal violence and his tendency to lean into disturbing taboos, Refn is the kind of writer-director who can have some sections of the audience applauding his efforts while others tune out in disgust.
Take his 2011 breakout film "Drive," for example. While the film was marketed as something akin to "The Fast and the Furious," "Drive" contains insanely graphic violence, including an infamous elevator scene that changes the gears on how you see Ryan Gosling's nameless protagonist in a hurry.
Since the success of "Drive," though, Refn has continued to do what he does best, and that's getting under the skin of viewers with chilling tales of depravity like "Only God Forgives" and "The Neon Demon." Still, it seems this was not what Amazon was expecting when they invested in his crime-drama series, "Too Old To Die Young."
Refn says that Amazon did their best to bury his series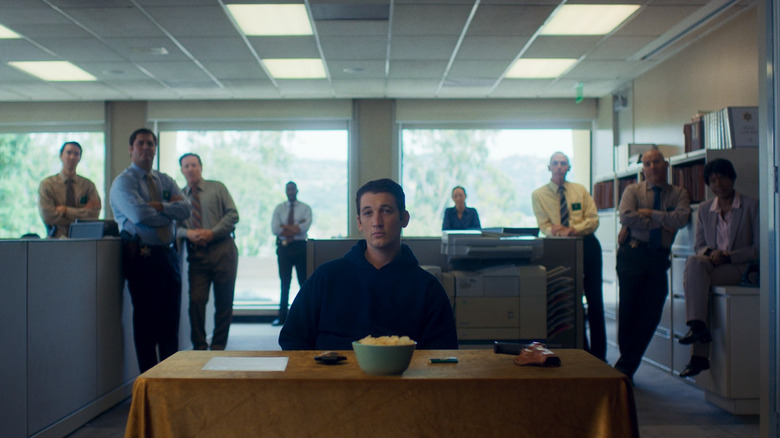 Amazon Studios
Nicolas Winding Refn sat down with Vulture to discuss his new Netflix revenge thriller, "Copenhagen Cowboy." All the same, Refn didn't pass up the chance to take some potshots at Amazon along the way, as he alleged that the streamer intentionally buried "Too Old To Die Young" for fear of how it might reflect on them.
"Well, they took all my marketing money away because they were afraid that the show would reflect badly on Amazon. They told me that directly. They were so shocked by it," Refn explained. What Amazon expected from Refn, who has a vast catalog of disturbing films, is sort of unclear. "Certain parts of Hollywood are so self-absorbed that they think they're at the center of the universe. The rule of fear is very dangerous," Refn went on. "Amazon released the show, but they said, 'We will bury you.' And so they did. However, you can't bury a diamond." It would seem that Refn has moved his chips over to Netflix's table following this development, as "Copenhagen Cowboy" has recently been released on the streamer.
This news is especially strange, though, when you consider how much Amazon has embraced brutal violence and horrific scenarios in its own shows like "The Boys," "Invincible," and "Jack Ryan" since. With this in mind, it would seem that if Amazon was afraid of such lurid content back in 2019, it certainly isn't anymore.