Katherine Heigl Shares The Best Acting Advice Peter Fonda Ever Gave Her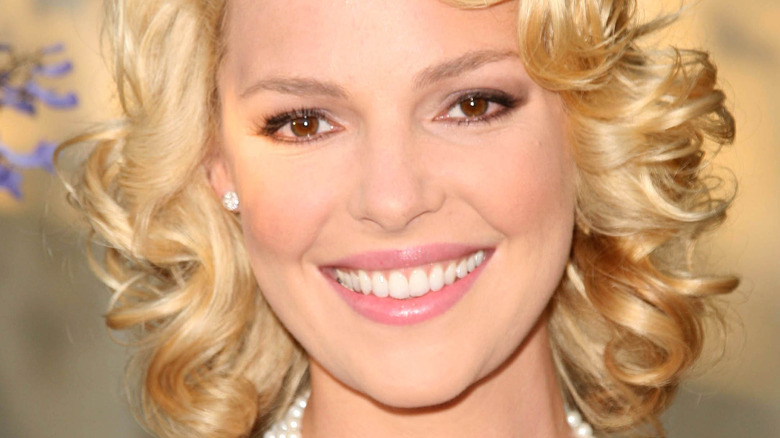 s_bukley/Shutterstock
After rising to fame as the bold, impulsive, and passionate Izzie Stevens on "Grey's Anatomy," Katherine Heigl quickly established herself as an actress unafraid to wear her heart on her sleeve. Of course, she was effusively emotional as Izzie, but she wasn't content stopping there. In "Knocked Up," her character was often the emotional anchor of the story. In "27 Dresses," she was instantly relatable as the ingenuous and romantic Jane, an eternal bridesmaid. Her eventual Emmy win in 2007 was essentially an affirmation of her talent when it comes to giving empathetic performances. You couldn't watch a Heigl movie without expecting a teary-eyed monologue. Even now, Heigl continues to draw positive reviews for her work in the weepie "Firefly Lane."
But the most memorable acting advice Heigl ever received wasn't about delivering big, emotional performances at all. Apparently, Heigl was once encouraged by one of Hollywood's most respected actors to hold back her tears, rather than let them out. 
Peter Fonda told her to hold back her on-screen tears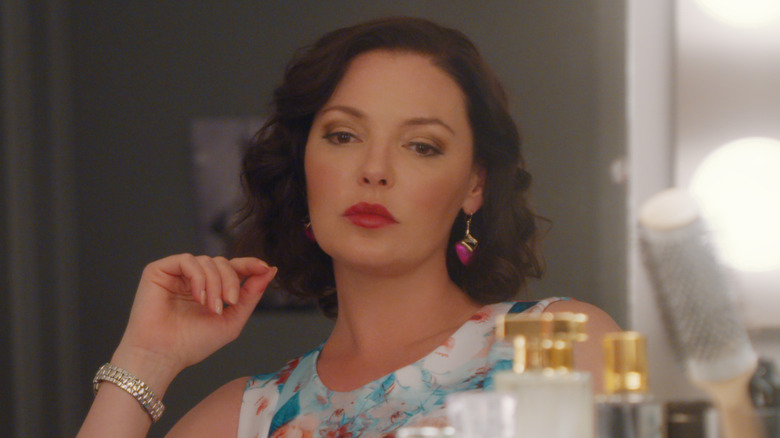 Netflix
In an interview with Elle, Katherine Heigl revealed that Henry Fonda — who co-starred with her in 1998's "The Tempest" — once gave her some unforgettable advice during their time on set. When asked to share the best piece of acting advice she ever received, she named the Oscar-nominated Fonda and imparted his surprising advice.
"Peter Fonda once told me ... 'When you have a scene that's really emotional or you have to be really emotional in a scene, it's better, almost, to fight tears than to give into tears,'" Heigl said. "Most people are not comfortable being vulnerable and don't want to cry in front of others and so they are trying to stop themselves ... He basically taught me [to] fight against it and that that's more powerful."
Heigl has certainly had some bombastic crying scenes. In fact, her tragic last scene before she left "Grey's Anatomy" comes to mind. However, it's perhaps her quieter scenes that have earned her so many roles and awards. And if that's the case, then she may have Fonda to thank in part for her 2007 Emmy win.