Kumail Nanjiani Thinks His Roles In Hollywood Are Limited (But Not In The Way You Think)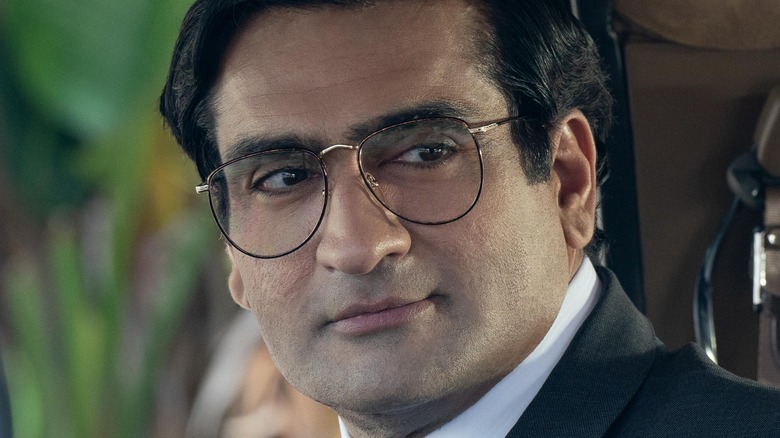 Erin Simkin/Hulu
Kumail Nanjiani is known for his many iconic performances, from his portrayal of himself in 2017's "The Big Sick" to his foray into the Marvel Cinematic Universe in 2021's "Eternals." Through most of his performances, however, Nanjiani has played the good guys — something he seems eager to change with the recent release of "Welcome to Chippendales."
Not to be confused with the wholesome Disney chipmunks Chip n' Dale, "Welcome to Chippendales" is a biographical drama telling the true story of Somen "Steve" Banerjee, creator of a massive male strip club joint called Chippendales, who eventually gets mixed up in murder.
Nanjiani has previously shared that he was eager to play the villain Steve, stating that he didn't usually get the chance to play bad guys. However, in a recent interview, Nanjiani shared his opinion that if the series were not based on a true story, he doubts he would have been cast for the part.
Kumail Nanjiani is frustrated that BIPOC don't get as many chances to play bad guys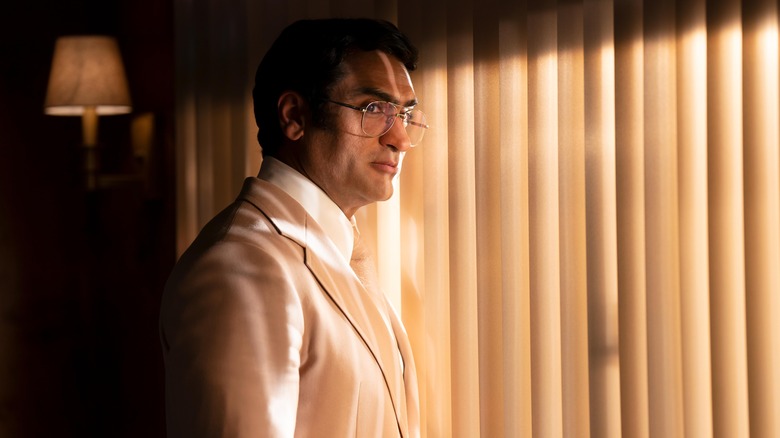 Erin Simkin/Hulu
In a recent interview with Esquire, Kumail Nanjiani shared that he thinks his role in "Welcome to Chippendales" would have gone to a white actor if it were not based on a story in which the real Steve Banerjee is brown-skinned.
"I think that Hollywood now — even though they're trying to be more diverse — is still weird," Nanjiani explained, alluding to how, with good intentions, Hollywood is hesitant to cast people of color in antagonist roles, fearing that doing so might portray the race in a negative light. "And that's just as limiting as anything else," he continued. "I want to play more bad guys ... [Sebastian Stan] does these big Marvel movies, and then he'll play a psychopath. I was told that's going to be hard because people don't want to cast non-white people as bad guys."
Nanjiani is referring to Stan's role as a cannibal in "Fresh," the type of role he believes is harder for non-white actors to land.
All of "Welcome to Chippendales" is currently streaming exclusively on Hulu.