What Is The Song In You: Season 4's Official Trailer?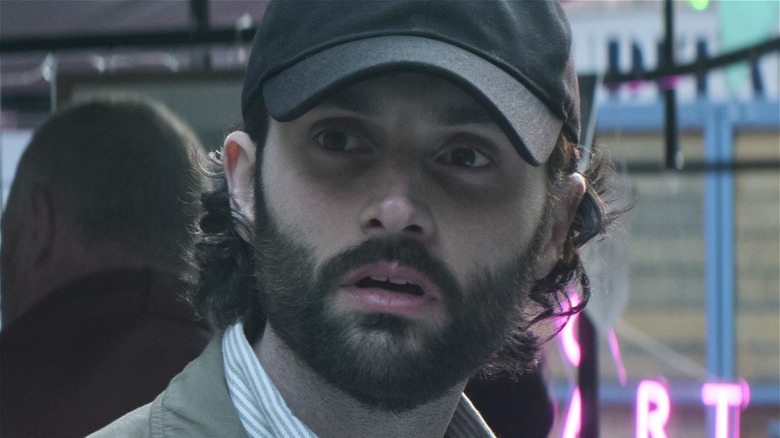 Netflix
Joe Goldberg (Penn Badgley) is back in his seemingly unstoppable rampage to find true love in "You." He thought he found it with Love Quinn (Victoria Pedretti), especially seeing how she managed to survive Season 2, but all good things must come to an end. The two had their fair share of marital woes in Season 3, ultimately ending with Love's demise by the season's end. The last we saw of Joe, he had adopted a new identity and was now living in Paris, searching for his old acquaintance Marienne (Tati Gabrielle).
We know from the "You" Season 4 trailer that Joe is successful in tracking down Marienne, but he's also carved himself a nice niche hanging out with rich European jerks. And, of course, it would seem like Joe has a new love interest that will no doubt make him all murder-y as he is wont to do. And to accompany this continuing story of love, death, and betrayal, the trailer has an appropriate song choice to put you directly in Joe's shoes.
It's a cover of I Ran by A Flock of Seagulls
It would seem the song choice Netflix went with for the "You" Season 4 trailer is quite literal. It's immediately recognizable to anyone familiar with English new wave music in the 1980s — it's "I Ran," originally by A Flock of Seagulls. And as required by trailer law, Joe Goldberg does, indeed, run away — he runs so far away — in the trailer. 
However, it's certainly not the original version of the song playing in the trailer. It's far more epic and grandiose in scope than the original version, and it would appear that this particular cover is by Hidden Citizens. The band is responsible for making many epic covers of songs from classic rock to classical. And you can find the band's work in the likes of promotional work for Netflix's "The Pentaverate" and "Ad Astra" starring Brad Pitt. 
Will Joe finally fall in love once and for all? Will the mysterious texter get the better of him? Find out for yourself when "You" Season 4, Part 1 debuts on Netflix on February 9. Part 2 premieres on March 9.