The Time Deadliest Catch's Johnathan Hillstrand Encountered A Sleepwalking Crew Member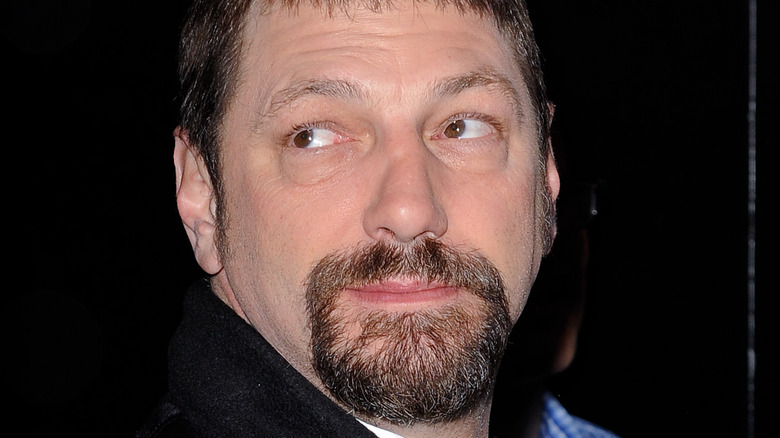 Ray Tamarra/Getty Images
Being out on the high seas can be a dangerous venture even when you're equipped with the best equipment and safety procedures. So sleepwalking through such an environment is more than likely not recommended. And, of course, one sea-bound crew member from "Deadliest Catch" was found doing just that.
For 18 seasons and over 300 episodes, Discovery's "Deadliest Catch" has showcased the danger of crab fishing to audiences worldwide. Following several sea vessels throughout the Bering Sea during the winter Alaskan king crab season, the series has never shied away from presenting the very real danger that can come from such a profession, which often ranks amongst the most dangerous jobs one can have (via Centers for Disease Control and Prevention).
So for the brave individuals who take on the bitter weather, massive waves, and heavy machinery, doing everything to ensure their safety and that of their crew is of utmost importance. And one of longtime "Deadliest Catch" captain Johnathan Hillstrand's most memorable moments on the sea saw the captain have to intervene when one of his crew members moved about the vessel — all while totally unconscious.
The danger present was twofold
The life of a crab fishing captain is a challenging one. On top of performing typical managerial duties, they also have an entire crew of valuable lives to watch over. But some days, stranger instances occur that even the most experienced captains can't see coming. Such was the case for FV Time Bandit captain Johnathan Hillstrand, who experienced an encounter with a sleepwalking crew member.
Hillstrand reminisced about the bizarre interaction on KOOL 101.7 where, after commenting on the lack of sleep on the ship, he said, "They never played this on the show, but we took a kid out, he was diabetic, plus he's a sleepwalker. You can't have a sleepwalker on your ... boat ... " Hillstrand came upon said sleepwalker one night while watching television, stating, " ... he grabs a TV and starts screaming and tried to rip a TV off the wall. I think he was looking for the candy drawer." He also recalled how the crew member's roommate kept a knife nearby, feeling unsafe around the sleepwalker.
No matter the person, everyone is bound for odd moments and mistakes while in such a hectic environment, even Hillstrand himself (via ET Online). But the dedication to their work and willingness to push themselves keep the crew on top and entertain audiences.