Rupert Grint Is Confident His Bond With His Harry Potter Family Will Last A Lifetime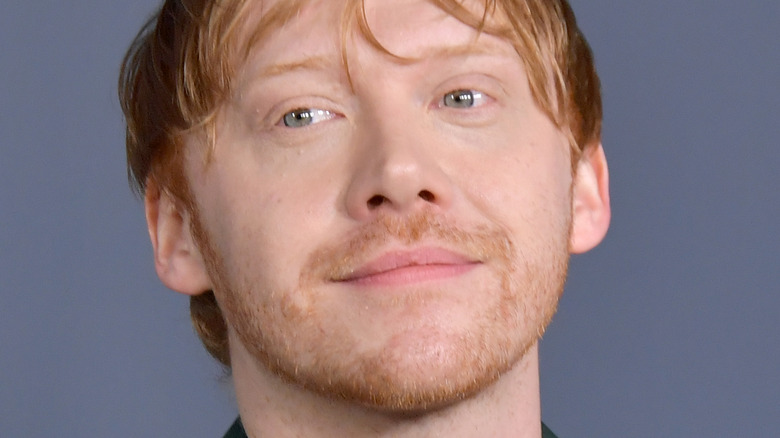 Michael Loccisano/Getty Images
Within the film and TV industry, it is natural that, in particularly long-running projects that span many years, enduring bonds among the cast and crew are formed. It should come as no surprise to fans that such is the case of the individuals who worked on the "Harry Potter" franchise for many years. Some of the actors even had the opportunity to see each other grow up, going from children to teenagers to young adults. This happened for many of the students throughout the series. 
Fans had the opportunity to take a trip down memory lane with the cast when the "Harry Potter 20th Anniversary: Return to Hogwarts" was released at the start of 2022. This nostalgic retrospective project filmed mostly on the original sets where the magic happened, reunited the majority of the surviving cast members as well as some members of the crew such as directors Chris Columbus, Alfonso Cuarón, Mike Newell, and David Yates. The television special undoubtedly showcased the strong bonds that have withstood the passing of time and how each professional who once worked on the series still holds the experience and connections close to their heart.
The Hogwarts Express via Memory Lane
It was natural for the celebratory reunion to be an emotional and moving affair. In Emma Watson's words referring to the monumental event: "I didn't know how I was gonna feel this morning. And then something happened where it was just the comfort of the people I've known for such a long time and the history that we share and that sense of safety . . . We could kind of celebrate and just enjoy being together."
Harry Potter, Ron Weasley, and Hermione Granger became friends during their first year: a friendship that continued all through their time as students at Hogwarts. Over the course of the ten years of filming, the bonds formed between the actors are as indubitable as their characters. Time has passed, and prior to the reunion some of those who worked on the movie series' production hadn't seen each other in a long while. Nevertheless, it is clear that time is not enough to turn them into strangers or make a dent in their decades-long friendships.
According to The Independent, Grint affirmed to Watson and Daniel Radcliffe: "It's a strong bond we'll always have — we're family and we'll always be a part of each other's life." 
"Harry Potter 20th Anniversary: Return to Hogwarts" is a testament to the genuine bonds that were formed at the Hogwarts School of Witchcraft and Wizardry. To fans, it is a nostalgic trip back to a time that still hasn't lost its magic.