Eight Is Enough's Adam Rich Dies At 54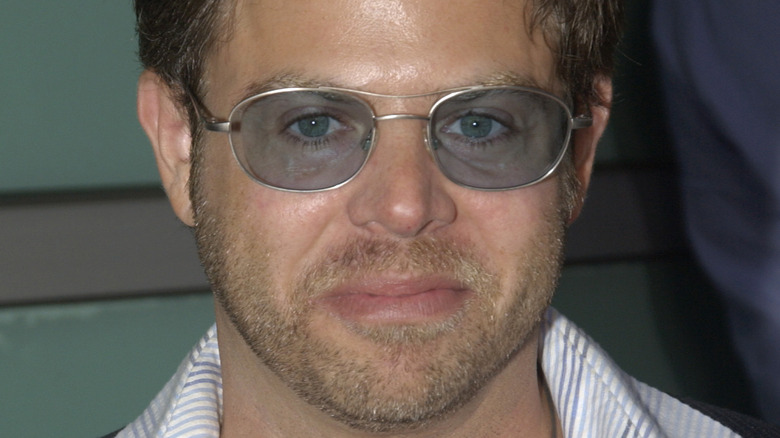 Featureflash Photo Agency/Shutterstock
Adam Rich, best remembered as Nicholas Bradford in the ABC sitcom "Eight is Enough," has died. TMZ confirms that the actor died in his Los Angeles home on January 7 2023. The outlet notes that his family has not revealed the actor's cause of death, though law enforcement have ruled out the possibility of foul play. Rich was 54.
Nicholas stands out as one of the most popular characters from "Eight is Enough," which dominated the airwaves when it first debuted in the late '70s. The ABC sitcom, which ran for five seasons and produced over 100 episodes, followed the ups and downs of the Bradford family, which boasted eight children. Nicholas became a fan-favorite as the youngest member of the Bradford family. Known for his naivety in the early episodes, Nicholas grew up as the series progressed, with the youngest member of the Bradford clan finding himself in several amusing and heartfelt situations.
Through his "Eight is Enough" character,  Rich is perhaps best known for popularizing the "pageboy" haircut, which rose in popularity following the premiere of the ABC sitcom. "The most 1970s haircut of all time," one Reddit user wrote. "Farrah [Fawcett] gets all the glory, but nope, the Adam Rich was rocked by millions more."
The series also starred Dick Van Patten as his father Thomas and Diana Hyland as his mother Joan. "Cobra Kai" star Ralph Macchio and "L.A. Law" actor Michele Greene also guest starred on the series. Rich, alongside most of the "Eight is Enough" cast, would return to their roles for two TV films: "A Family Reunion" and "An Eight is Enough Wedding."
Adam Rich continued to act after Eight is Enough wrapped up
ABC called it curtains on "Eight is Enough" in 1981. Following the show's cancellation, Rich went on to appear in the network's short-lived action series "Code Red." With guest appearances on "Fantasy Island" and "CHiPs," Rich's career in show business continued to blossom on the small screen. The actor's prominence on the small screen continued, with Rich appearing in several fire-related public safety announcements (via YouTube).
The child actor's biggest post-"Eight is Enough" project was voicing Presto, the Magician in the animated "Dungeons & Dragon" series. Unlike the show's powerful leading characters, Presto only proved to be useful when he had access to his wizard hat, which afforded him magical abilities. Described by Den of Geek as "one of the most imaginative and gripping classic geek cartoons," the animated series based on the tabletop game continues to be a cult classic. Rich would later go on to appear in "Small Wonder" and an episode of "Baywatch." His big-screen credits included Bill Cosby's "The Devil and Max Devlin," a film he appeared in prior to his big break in "Eight is Enough." 
Rich's former talent manager Todd "TJ" Stein noted how the actor struggled to obtain roles following "Eight is Enough." "I repped Adam for a short time in the 1990's and he was willing and wanting to work but found it hard to get roles, which was discouraging to him," Stein wrote on Twitter.
Fans are mourning Adam Rich's death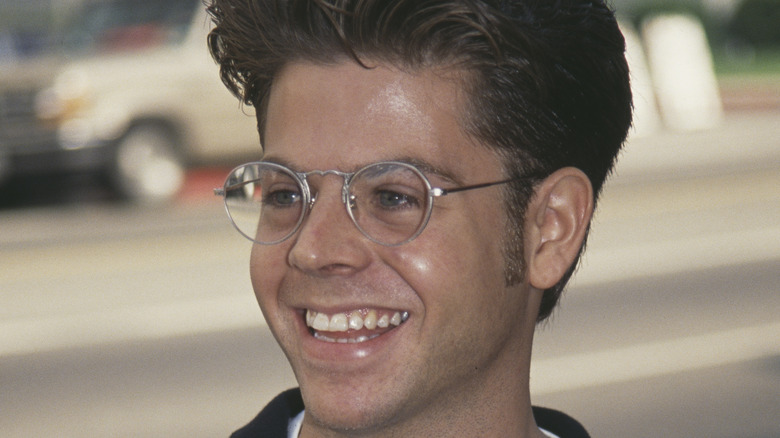 Michael Ochs Archives/Getty Images
Deadline notes that Adam Rich had a troubled past with substance abuse. In 1989, the actor appeared on Entertainment Tonight (via YouTube) to candidly discuss his health issues and drug use. The star was later arrested in 1991 for breaking into a pharmacy to get drugs. 22 at the time, Rich was bailed out by his "Eight is Enough" on-screen father Dick Van Patten. A 1991 report from The Los Angeles Times later revealed that he was arrested for shoplifting after the pharmacy incident.
Following the news of Adam Rich's passing, several fans took to social media to mourn the actor's death. In a Twitter post, publicist Danny Deraney described Rich as "Americas Little Brother," calling him "simply a wonderful guy." User @TheValleyD pointed out just how iconic the "Eight is Enough" star's haircut was. "He was so popular that his hairstyle was a *standard* for the little boys in my class (my brother too)," they wrote.
Rich spent the last few years as a mental health advocate, using his platform to spread positivity and resources. Rich's final tweet served as a reminder about the importance of maintaining one's mental health, sharing  paying tribute to the late Stephen "tWitch" Boss, who died by suicide in late 2022.