The Exorcist And Tootsie Cinematographer Owen Roizman Dead At 86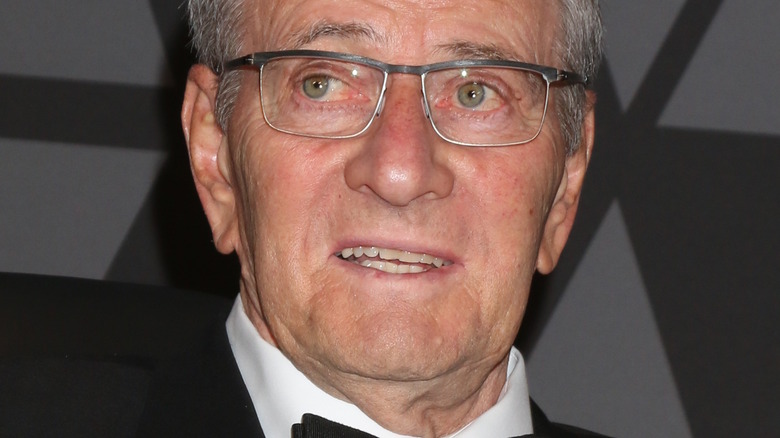 Kathy Hutchins/Shutterstock
While the average viewer probably doesn't pause to consider how crucial cinematography is to a film, movie aficionados know that the works of these artists merits only the highest praise. The look of a film — and how it is shot — can orchestrate our emotions in ways that only someone with a true understanding of every level of the cinematic art form can achieve. And the effort put forth from the cinematographer — their skill at turning these moving images into iconic works of art — cannot be stressed enough. From Claudio Miranda's game-changing work crafting so many pause-worthy moments in "Top Gun: Maverick" to Emmanuel Lubezki's mind-blowing lighting challenges on "The Revenant," the result of this monumental effort can birth something that remains seared in the minds of generations. 
Sadly, right at the beginning of 2023, we have already lost one of those magicians. On January 6, 2023, five-time Oscar-nominated cinematographer Owen Roizman died at the age of 86 after being in hospice care since August (via The Hollywood Reporter).  Like many cinematographers, Roizman was not as in the limelight as directors or actors might be, but his contributions to the art form, from his involvement in several beloved classics, speaks louder than any words ever could. 
Roizman helped shape endless classic films
After deciding to take after a father who worked as a cameraman, Owen Roizman spent time at a camera rental store and later worked as an assistant to "Young Frankenstein" cinematographer Gerald Hirschfeld (via The American Society of Cinematographers). His first notable project would be 1971's "The French Connection." The film would not only be Roizman's first Oscar nomination, but it would also be his first collaboration with director William Fredkin. Their next project, "The Exorcist," became a box office success (per Box Office Mojo), earned another Oscar nomination and changed horror forever. With all this in mind, it's almost shocking to believe that, long ago, Roizman almost became a mathematician instead of a cinematographer (via Variety). Safe to say, he made the right career choice.  
1982 saw Roizman's vibrant yet grounded work in "Tootsie," help the film earn the year's second highest box office and got him another Oscar nomination. The last leg of his career saw Roizman collaborate with director Lawrence Kasdan on "I Love You To Death" and "Wyatt Earp," with the latter getting him his final Oscar nomination. Roizman's last film would be 1995's "French Kiss." 
Along with his on-screen achievements, Roizman also served as the president of the American Society of Cinematographers from 1997 until 1998, and he received an honorary Academy Award for his contribution to the field. Altogether, though, that list of accomplishments doesn't even scratch the surface of Roizman's contributions. From "Stepford Wives" to "Network" to 1991's "The Addams Family," you'd be hard-pressed to find a movie fan that hasn't been touched by Roizman's work.