Ready Player One Lands Second-Biggest Opening Weekend Of 2018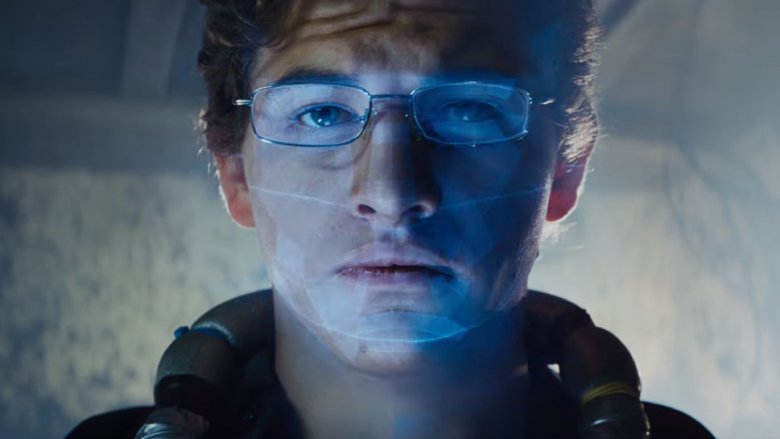 Ready Player One has made a big impression at the box office.
According to Box Office Mojo (via ScreenRant), the Steven Spielberg-directed, Easter egg-filled sci-fi adventure Ready Player One has scored the second-biggest box office opening of 2018 thus far. The film, starring Tye Sheridan as the plucky protagonist Wade Watts, grossed $53.2 million domestically in its first four days out — the Thursday-to-Sunday window over the long Easter holiday weekend. 
It goes without saying that Ready Player One's praise-worthy pull is nothing compared to Marvel's record-obliterating Black Panther, which scored an almost unbelievable $202 million four-day opening weekend in North America, but the film has nonetheless debuted as one of this year's more successful cinematic treats. 
Ready Player One has also impressed overseas, making a particularly strong international debut in China, where it earned $61.7 million across 18,200 screens to become studio Warner Bros.' biggest opening weekend ever in that country. Ready Player One's worldwide weekend total rounds out to a cool $181.2 million.
Ready Player One has also fared well beyond its box office figures, earning mostly positive (but still definitely split) reviews from critics and scoring a Certified Fresh rating on Rotten Tomatoes. Its critical consensus applauds the film as a "sweetly nostalgic thrill ride that neatly encapsulates Spielberg's strengths while adding another solidly engrossing adventure to his filmography," but that's not to say everyone fell head over heels in love with Ready Player One. Some have expressed dissatisfaction with how director Spielberg adapted author Ernest Cline's novel for the silver screen, and others have been put off by the story's central concept. On one hand, you have a reviewer slamming Ready Player One as "a boring, vapid, and tedious video game that lacks a heart, mind, soul, personality, or anything else that's part of the spectrum of humanism." On the other, you'll see a different critic lionizing it as the "dream of every geek and pop culture aficionado."
Looking ahead, Ready Player One will face off against increasingly fierce box office competition. John Krasinski will make his feature film directorial debut with A Quiet Place, in which he acts alongside his real-life wife Emily Blunt, on April 6. Just a week later, Dwayne "The Rock" Johnson is set to thunder into theaters with the sci-fi monster movie Rampage, directed by Brad Peyton. Both films are expected to draw large audiences and take in a ton of cash, but hopefully, Ready Player One can continue on its current path of success.