Steven Bochco, Co-Creator Of NYPD Blue And Hill Street Blues, Dies At 74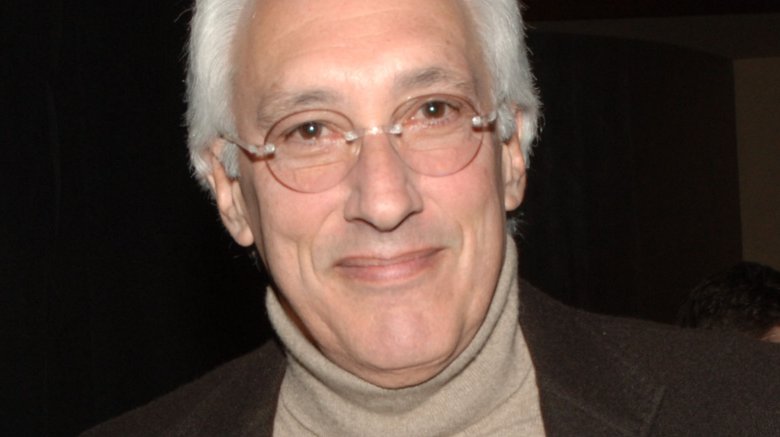 Getty Images
Steven Bochco, the co-creator of television series like NYPD Blue and Hill Street Blues and the iconic writer and producer behind many other shows, has died. A spokesman for Bochco's family confirmed his passing to The Hollywood Reporter, stating that he died on Sunday, April 1 after a battle with leukemia. He was 74 years old. 
"Steven fought cancer with strength, courage, grace and his unsurpassed sense of humor," Bochco family spokesman Phillip Arnold said. "He died peacefully in his sleep [at home] with his family close by."
Bochco had been suffering with cancer for some time. In October of 2014, he received a stem cell transplant from an anonymous 23-year-old donor. Two years later, Bochco met the man who lengthened his life. 
During his extensive and illustrious tenure in television, Bochco received a staggering 30 Primetime Emmy Award nominations, ten of which he won, as well as four Peabodys. He gained recognition as the unconventional, determined, one-of-a-kind creative force that created massive hit series like the aforementioned NYPD Blue and Hill Street Blues, as well as Doogie Howser, M.D. and L.A. Law. 
Bochco got his start in writing and story editing on shows such as Columbo, Ironside, and The Invisible Man, but the police drama Hill Street Blues is largely considered his biggest critical success as a producer. His work on the series landed him the first of his 30 Emmy nominations, for Outstanding Drama Series and Outstanding Writing for a Drama Series in 1981.
Elsewhere in television, Bochco created the CBS police drama Paris, led by James Earl Jones. Sadly, Paris only ran from late September 1979 to mid January 1980. He also holds credits on Commander in Chief, Civil Wars, Cop Rock, Murder One, and Raising the Bar. Bocho's most recent series was Murder in the First, the detective anthology drama that aired on TNT from June of 2014 to September of 2016.
Bochco will be remembered as an unparalleled influence on the police drama genre, having taken a groundbreaking approach to storytelling by adding a gritty layer of reality to each series he helped bring to life. Actors on a handful of Bochco's series as well as his fellow writers and producers have begun honoring him as such. 
Steven Spielberg, a close friend and colleague of Bochco's, said in a statement to Entertainment Weekly, "Steve was a friend and a colleague starting with the first episode of Columbo in 1971 that he wrote and I directed. We have supported and inspired each other ever since, and through many deep mutual friendships, we have stayed connected for 47 years. I will miss Steve terribly."
NYPD Blue actress Sharon Lawrence wrote on Twitter, "It was his vision, style, taste, and tenacity that made me love watching TV. It was being on NYPD Blue that made me love working on TV. Thank you and rest well, Steven Bochco. You were one of a kind."
L.A. Law star Blair Underwood also took to social media to share his condolences: "VERY SAD to hear that Steven Bochco passed away on Sunday. Steven hired me on L.A. Law and changed the trajectory of my life and career. There are opportunities available to me today because he took a chance on a kid like me, long ago. I'll forever be grateful to him. R.I.P. Steven."
Buffy the Vampire Slayer creator Joss Whedon tweeted, "Absolutely one of the biggest influences on Buffy (and me) was Hill Street Blues. Complex, unpredictable, and unfailingly humane. Steven Bochco changed television, more than once. He's a legend. All love to his family, R.I.P., and thank you."
Filmmaker Judd Apatow had equally kind things to say in remembering Bochco. "Steven Bochco sat with Jake Kasdan and myself before we started Freaks and Geeks and let us grill him for advice," he recalled. "We used all of it. He was a great man and will forever be an inspiration."
The Walt Disney Company CEO and chairman Robert Iger stated on Twitter, "Today, our industry lost a visionary, a creative force, a risk taker, a witty, urbane storyteller with an uncanny ability to know what the world wanted. We were long-term colleagues, and longer term friends, and I am deeply saddened."
Bochco is survived by his sister Joanna Frank; his wife Dayna; his children Jesse, Sean, and Melissa; and a number of grandchildren. Our thoughts are with Bochco's family and friends during this difficult time.