Which Characters Has Paulina Gerzon Played On Law & Order?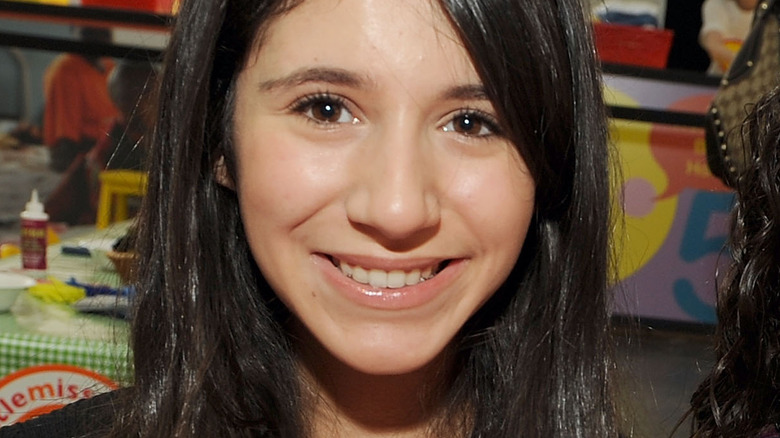 Stephen Lovekin/Getty Images
It's not always easy finding a child actor you can rely on to deliver in pivotal scenes. So when you're a long-running television series (or in the case of the sprawling "Law & Order" universe, multiple long-running TV series), it makes sense that when you have a solid child actor on your hands, you would want to reuse them as much as possible. Paulina Gerzon is a prime example of this. As a child, Gerzon was perhaps best known for her work in a recurring role on "All My Children" (she played Maddie Grey and was featured in 32 episodes of the soap opera), as well as her appearance as Francesca Spatafore on "The Sopranos." 
But fans of "Law & Order" may recognize her face, as she was one of the more prolific child actors on the show. Born in 1995, Gerzon appeared on various "Law & Order" shows four times by the age of 12. Although it looks as though Gerzon has left acting behind (her last credited role was in 2019 on the ABC hidden camera show "What Would You Do?"), we'll always look back on her many "Law & Order" appearances with fondness.
Josie - The Third Horseman, Law and Order: Criminal Intent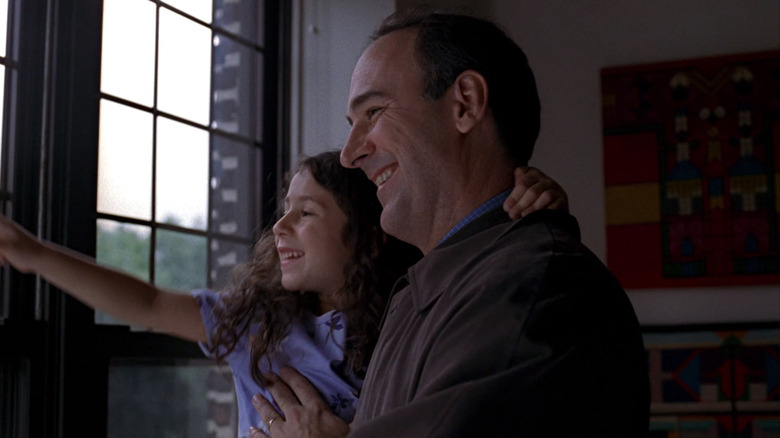 NBC
Paulina Gerzon's first role in the "Law & Order" universe was also her first ever acting credit. In this Season 1 episode of "Law & Order: Criminal Intent," Gerzon plays Josie, the young daughter of an abortion provider who is murdered by a right-wing sniper in the opening moments of the show. She is with him when he's shot in their Central Park West apartment, playing in the living room as her mother leaves to get them some tea. When she returns, she finds Josie standing up, looking at the dying body of her father in shock. 
Gerzon doesn't have too much to do in this episode, but she makes an impression with her natural interactions with Michael Countryman, the actor who plays her father. Clearly, she established herself as a strong young performer, since the "Law & Order" casting team brought her back not once, not twice, but three more times over the next few years.
Alicia Hahn - Serendipity, Law & Order: Special Victims Unit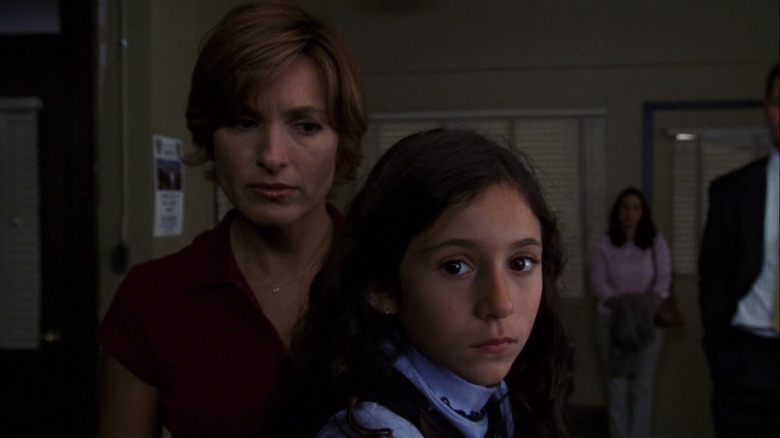 NBC
About a year and a half after her first appearance on "Law & Order," she was back for "Serendipity," a Season 5 episode of "Law & Order: Special Victims Unit." This was an especially rough episode: It opened with the murder of an infant and went on the focus on a serial pedophile. Paulina Gerzon played Alicia Hahn, an 8-year-old girl who was assaulted by the team's suspect at the Bronx Zoo a few months before the events of the episode. 
She is brought in to identify the criminal in a police lineup, an upsetting experience that the team acknowledges they would not usually put a child victim through. She is distraught and unable to identify the man who hurt her but to make matters even more heartbreaking, she apologizes to the police in tears, guilty that she let them down. Her work here gives the scene an emotional power, which is especially impressive considering her young age and the weighty subject matter at hand.
Hannah Wilder - In God We Trust, Law & Order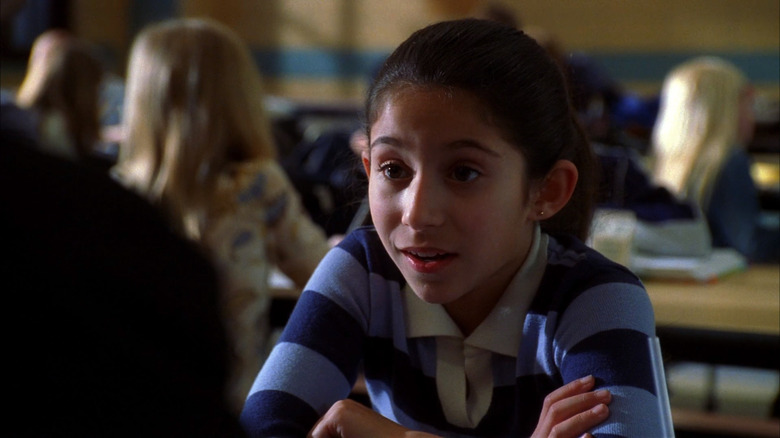 NBC
Two years later, Paulina Gerzon made her first appearance on the original "Law & Order," featuring in a Season 15 episode titled "In God We Trust." The police are investigating a fire in her character's apartment building that left her and her mother homeless, and to that end, she is interviewed by Nick Falco (Michael Imperioli) while at school. 
She speaks briefly about the hotel that she and her mother are staying at while they try to sort out a more permanent housing situation, explaining that they can't go live with her father, who is a bus driver in the Bronx. She rarely sees him, because her mother insists that he lives too far away. Although her role in this episode is fairly straightforward and emotionally uncomplicated, she once again demonstrates her abilities as a mature, capable scene partner, holding her own in a one-on-one conversation with one of the show's lead performers.
Katie Nicholson - Savant, Law & Order: Special Victims Unit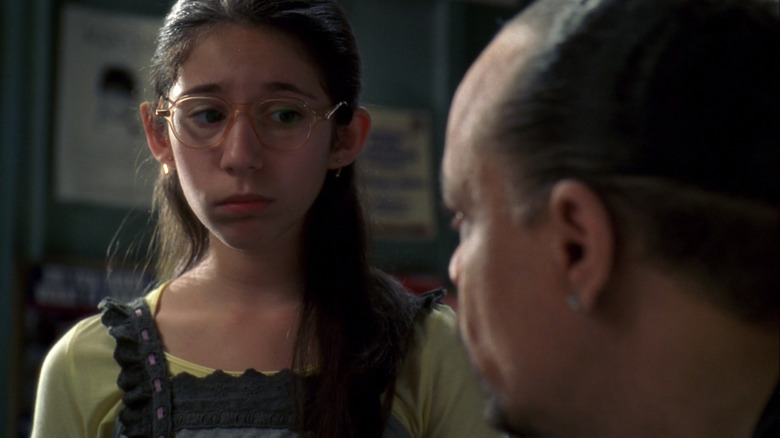 NBC
Paulina Gerzon's last performance in the "Law & Order" universe was also her most memorable. In the Season 9 episode of "Law & Order: Special Victims Unit" entitled "Savant," Gerzon landed her biggest role as Katie Nicholson, the case's star witness. Katie is a young girl who has Williams Syndrome, a rare genetic disorder that gives her extremely sensitive hearing. This ability allows her to identify the man who brutally attacked her mother, leaving her in a coma. 
Her testimony helps clear her father (played by guest star Aidan Quinn) of any wrongdoing, as he was the most obvious suspect in the crime. Her performance as Katie is utterly charming, bringing a sense of warmth and empathy to the role that makes each of the usually gruff police officers become emotionally connected to her character. If this had to be her last "Law & Order" episode, at least she went out on a high note.