Sopranos Star Michael Imperioli Also Played Good Guy Detective Nick Falco On Law & Order For Years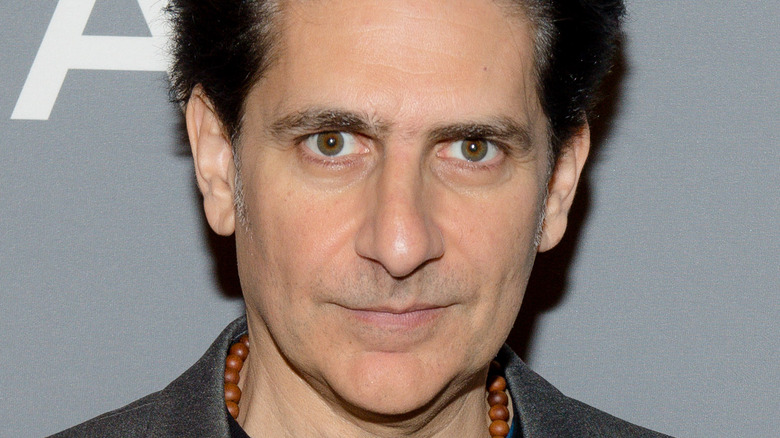 Marcus Ingram/Getty Images
Warning: Spoilers for "The Sopranos" Season 6.
"The Sopranos" — the HBO crime drama series that follows New Jersey mobster Tony Soprano (James Gandolfini) as he balances work life with family life — has been heralded as one of the most perfect shows ever made. With all of its critical acclaim and fan popularity, the drama gave its stars widespread recognition. Alongside Gandolfini, the series featured Edie Falco, Lorraine Bracco, Dominic Chianese, Tony Sirico, and Michael Imperioli.
Imperioli played Christopher Moltisanti, Tony's protégé and "nephew," though he is actually Carmella's (Falco) cousin once removed. Over the course of the series, he moves up from associate to captain within the DiMeo crime family, all while dealing with an addiction problem. While Christopher starts the series eager to move up in ranks and spends the bulk of the series staying loyal to his crime family, he ultimately grows tired of the mobster lifestyle and tries to make it as a screenwriter in Hollywood. But, Christopher ultimately dies when Tony suffocates him after Christopher causes a car accident from driving while high.
While Imperioli is definitely best known for "The Sopranos," he also starred in another popular series, "Law & Order," on which he played good guy Detective Nick Falco in 2005 and 2006 — which overlapped with his time on "The Sopranos," which lasted from 1999 to 2007 (via IMDb).
Imperioli played Nick Falco for a few episodes in Seasons 15 and 16
Imperioli's character in "Law & Order," Detective Nick Falco, is introduced in Season 15 Episode 21, "Publish and Perish," and last appears in Season 16 Episode 21, "Hindsight." He appears in a total of five episodes over the course of the two seasons. Notably, Imperioli had previously played a different character on "Law & Order" named Johnny Stivers, way back in 1996 in a one-episode arc.
A homicide detective, Falco becomes the temporary partner of Joe Fontana (Dennis Farina) after Fontana's previous partner, Ed Green (Jesse L. Martin) is shot. Later down the line, Falco returns when he is framed for a murder that took place in his own apartment. And despite being told to stay out of it, Falco inserts himself into the investigation being conducted by Fontana and Green, who are trying to clear Falco's name.
It's eventually found that Falco was set up by the ex-wife of a man who Falco played a part in sending to prison years earlier for murder (the criminal had always blamed Falco). In his final episode, "Hindsight," Falco is officially exonerated of the charges.
Imperioli couldn't rewatch The Sopranos for a long time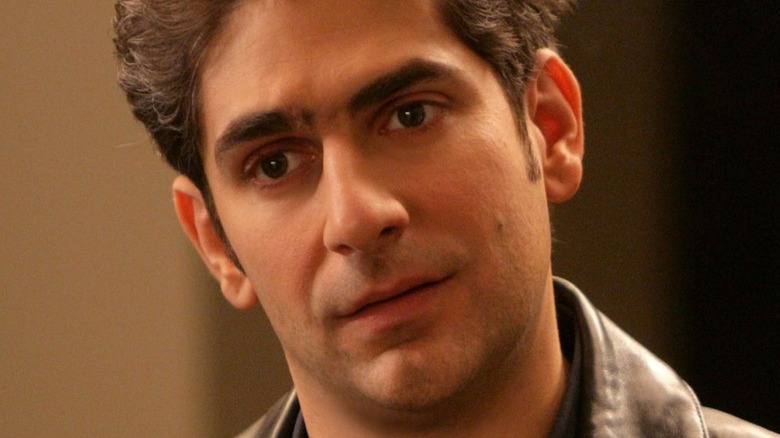 HBO
Despite it being considered one of the most engaging shows of all time, Imperioli was not able to rewatch "The Sopranos" for quite a while after it wrapped up in 2007. During a 2021 interview with Boss Hunting, Imperioli explained, "It was a big chunk of my life, and I was ready to move on, and when Jim [Gandolfini] died in 2013 it became really painful, the idea of ever watching it again became too painful." He did note, however, that he had watched every single episode as it aired.
He was even approached by several podcast producers, pitching the idea for Imperioli to rewatch the series for a commentary podcast — and Imperioli just wasn't interested. That is until the popularity of "The Sopranos" was revived during the lockdown of COVID-19 and Imperioli changed his mind. He began hosting the podcast "Talking Sopranos" with his co-star Steve Schirripa, who played Bobby Baccalieri.
The actor admitted that he finds it a bit weird to watch his own scenes back, noting that he likes some of his acting choices and not others. However, the quality of the show has only been reaffirmed by watching it over again. Imperioli said, "Generally, I've noticed just how good the show is across the board. I took it for granted during filming, but after watching it back, it was so well done."
And while we know for sure that Imperioli has rewatched his time on "The Sopranos," it's currently unclear if he has ever watched back his time on "Law & Order" — or what he thinks of it in general.