George Jones And Tammy Wynette's Actual Daughter Will Appear In The George And Tammy Finale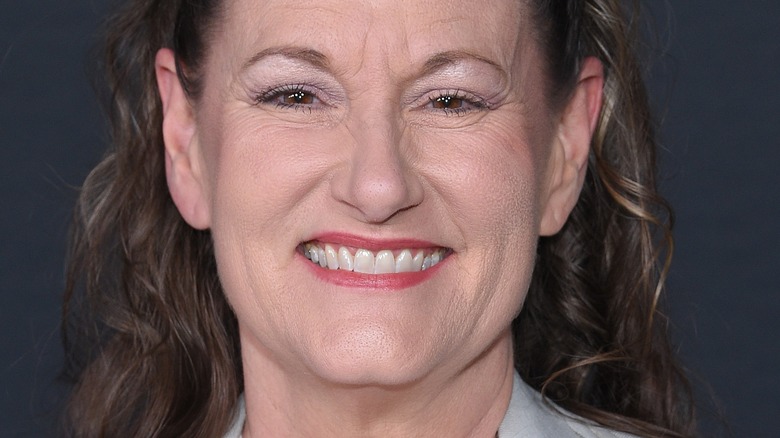 DFree/Shutterstock
The Showtime limited series "George and Tammy" chronicles the lives and careers of legendary country singers George Jones and Tammy Wynette. The series explores both their climb to success and their turbulent personal relationship, which begins when Tammy leaves her second husband, Don Chapel, and embarks on a career and marriage with George that includes highs like Tammy's recording of "Stand by Your Man" and lows such as George's destructive alcoholism.
On the show, Jessica Chastain plays Tammy Wynette, while Michael Shannon fills the role of George Jones. Also appearing on the series — which is helmed by "The Road" director John Hillcoat — are Pat Healy as Don Chapel, Steve Zahn as the last of Tammy's five husbands, George Richey, Tim Blake Nelson as country superstar Roy Acuff, plus Walton Goggins, Kelly McCormack, and others.
"George and Tammy" is based on "The Three of Us: Growing Up with Tammy and George," a 2011 memoir by Georgette Jones, the only child that the two country singers had together (Tammy had three other daughters from her first marriage to Euple Byrd). Born in 1970, Georgette sang backup for her mom before pursuing a career as a nurse (via The Washington Post). She eventually found her way back to music, however, and has recorded four studio albums since 2011 (via Wide Open Country).
While "George and Tammy" is based on her book and she's also listed as a consulting producer on the show, Georgette Jones has another connection to the show, which fans will discover in its final episode.
Georgette Jones got emotional appearing in George and Tammy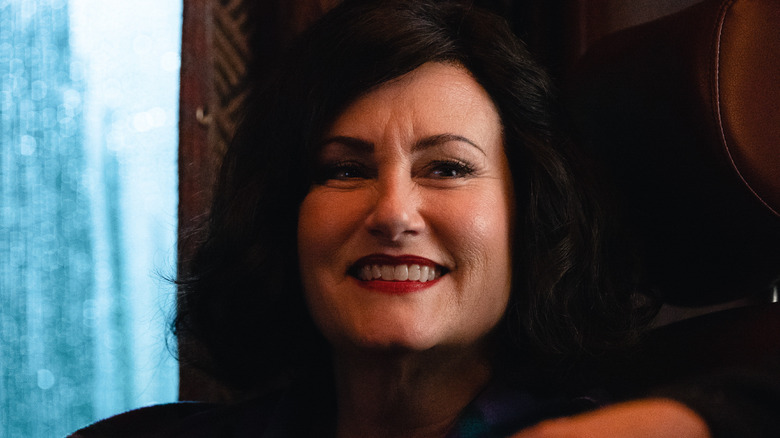 Brandi Jackson/Showtime
According to The Hollywood Reporter, Georgette Jones will appear in the series finale of "George and Tammy." Jones told the trade publication that she was merely going to visit the set when the producers invited her to suit up. "I was like, 'Oh, my gosh. I am not an actress but I will happily pretend to be one,'" Jones recalled. "If they want to put me somewhere — it would be so much fun to be able to do that."
Playing a backup singer in her on-screen parents' band — the same job she had with her mom on a summer tour decades ago — turned out to be a surprisingly affecting experience for Jones. "I was swept up in a very emotional state of mind during the whole thing," she explained. "I think it hit me full swing when we finished filming it. I just broke down at the end because it was just a release of all that emotion building up for that scene."
Although she claims she's not an actress, Jones has, in fact, acted before – as the ghost of her mother on the sitcom "Sordid Lives — The Series," which premiered in 2008 on the Logo basic cable channel. Yet she's far more impressed by the performances of Michael Shannon and Jessica Chastain, the latter of which earned the Oscar-winning actress a Golden Globe nomination for Best Actress in a Limited Series.
"I think they did an incredible job," she told THR. "Jessica and Abe [Sylvia, creator] and Andrew [Lazar, executive producer] all really pushed for an honest portrayal, not just some of the glamorous things on the road. And it meant a lot to me that she pushed for that."
The series finale of "George and Tammy" premieres Sunday, January 8, on Showtime.