American Pickers' Mike Wolfe Felt A Special Connection To The Roadside Oddity Wolf Boy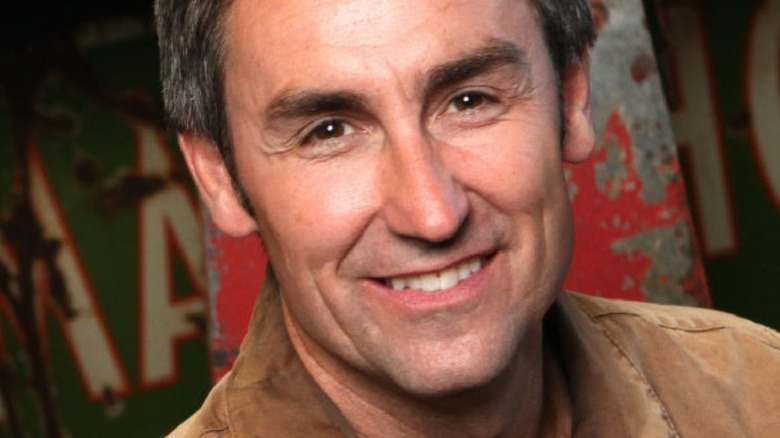 History
In the years since it made its debut on History, the team on "American Pickers" has found tremendous success when it comes to fleshing out the inventory of their store, Antique Archaeology. They've added all kinds of goodies to their stockpile, from a pricey vintage sign to a beat-up motorcycle that somehow still went for big money. They know their stuff, and they're more than aware that if they want to keep dusting off hidden treasures, they have to go out there and find them — even if that means sifting through the most unlikely of places.
One of the main selling points of "American Pickers" as a television series is its element of discovery. Current hosts Mike and Robbie Wolfe take it upon themselves to hit the road and visit private collectors, shops, and average folks with stuff to sell across much of the United States. These off-the-beaten-path locales have historically proven to be hotbeds for profitable buys, but that's not all. In searching through these spots, the "Pickers" crew have come into contact with their fair share of oddities, including the unsettling Homer Tate roadside attraction known as Wolf Boy.
Despite its incredibly macabre nature, Mike Wolfe couldn't help but feel a special connection to Wolf Boy when he first saw it. Here's why.
Wolfe instantly became infatuated with Wolf Boy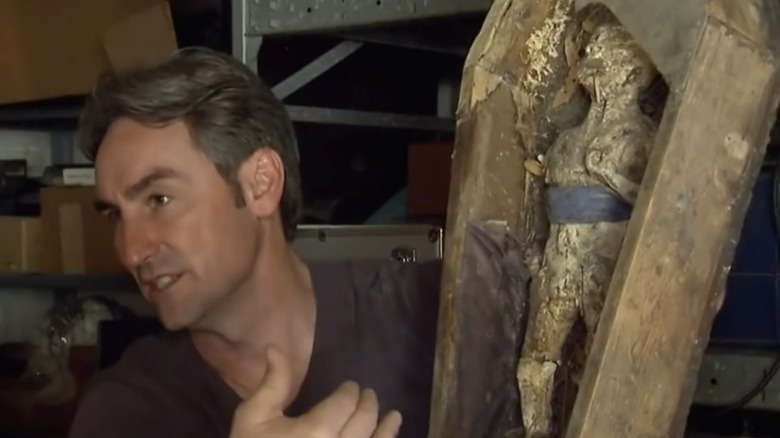 History
In the second episode of Season 9, "Step Right Up," Mike Wolfe and his longtime "American Pickers" co-host, Frank Fritz, stumbled upon the creepy Wolf Boy. Created by artist Homer Tate, the papier-mâché humanoid was touted as a genuine creature back in the day to get folks to check it out for a small fee. The seller got it from Tate's Curiosity Shop back in the 1940s, and Wolfe was certain he had to be the next one to own it. "As soon as I picked him up, I felt a connection, but then, when I heard his name, 'Wolf Boy,' it was like I found my long lost brother," Wolfe said, hence why he was more than willing to drop $100 on the former roadside attraction.
While many would agree that Wolf Boy is a rather strange and difficult-to-look-at creation, there's no denying just how hard Homer Tate worked on all of his roadside attractions. In fact, some of them even included real animal bones and human hair, further adding to the desired level of realism he was aiming for. Then again, the papier-mâché base of most of his odd artistic renderings has made his works increasingly rare over time. Sideshow, carnival, and oddity expert David "Doc" Rivera told AZCentral in 2018, "You don't see them often, and usually when you do, they're in bad shape, which is a shame."
The years have not been kind to Homer Tate's creations, but his legacy and that of his art will endure for years to come. The "American Pickers" crew certainly made the right call picking up the somehow still relatively intact Wolf Boy.