Claire Foy Had An Embarrassing Realization About Sarah Polley While Filming Women Talking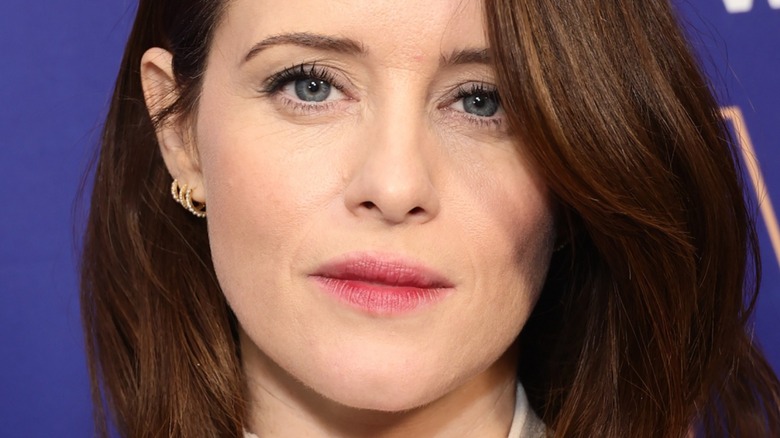 Emma Mcintyre/Getty Images
Of the many newcomer actors to emerge in the 2010s, Britain's Claire Foy has stood out thanks to the sheer versatility she exhibits in her performances. One of her first breakout roles was in the BBC's historical royal drama "Wolf Hall," where she played the doomed Anne Boleyn. Netflix's "The Crown" found the actor playing a young Queen Elizabeth II from her marriage in 1947 until the age of 38 in 1964. The role won her the Primetime Emmy Award for outstanding lead actress in a drama series in 2018 and outstanding guest actress in a drama series in 2021.
Playing the UK's longest-reigning monarch in her early reign led to a notable acting portfolio including turns in the films "Breathe," "First Man," and "My Son." She returned to television in Amazon Prime Video's "A Very British Scandal" in 2021, where she played Margaret Campbell, the Duchess of Argyll. Her return to the big screen as Salome in 2022's "Women Talking" sees her share the screen with Rooney Mara (Ona), Ben Whishaw (August Epp), and Frances McDormand (Scarface Janz) under the tutelage of actor/director Sarah Polley. During a recent interview, Foy admitted to being a big fan of one of Polley's early acting roles — except, she admits she didn't quite realize it until it was too late.
Claire Foy didn't realize Sarah Polley starred in one of her favorite TV shows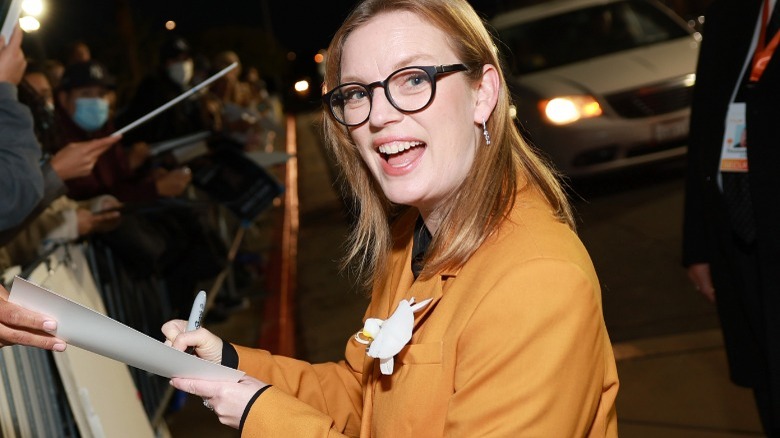 Matt Winkelmeyer/Getty Images
Sarah Polley is an example of a great actor that turned to filmmaking to further their artistry. After working as a child actor in productions like the CBC/Disney Channel co-production "Road to Avonlea," she started to take on more mature roles in movies like Atom Egoyan's small-town tragedy drama "The Sweet Hereafter" in 1997. After years as an actor, her first feature-length directorial effort was 2007's "Away from Her," which featured Julie Christie in the lead role.
On the "Happy Sad Confused" podcast, Claire Foy was asked by host Josh Horowitz if she had been a fan of Polley's work before "Women Talking." The actor replied, "Yes, I had. So I watched 'Take This Waltz' really weirdly in lockdown. And then I watched 'Stories We Tell' in preparation for meeting her, and I'd seen 'Away From Her' like years before ... and then for some reason, I only looked on IMDb at what she'd directed."
Foy went on to say that at some point during filming, she traded notes with co-star Rooney Mara about the 1980s children's series "Ramona," which Foy cites as one of her favorites. Much to Foy's horror, she realized that the titular role in "Ramona" was played by none other than a young Sarah Polley. 
When Horowitz asked Foy if she knew it was Polley as the character, she stated, "No! And then when I realized I thought, 'That is so embarrassing that I can't tell her that I just realized who she is. But also I need to tell her how much I love her. But is that weird that halfway through the production I'm only telling her now?'" She concluded by sharing how much she loved her director's acting as well.