Ana De Armas Teases An Action-Packed Scene With John Wick In Ballerina Spin-Off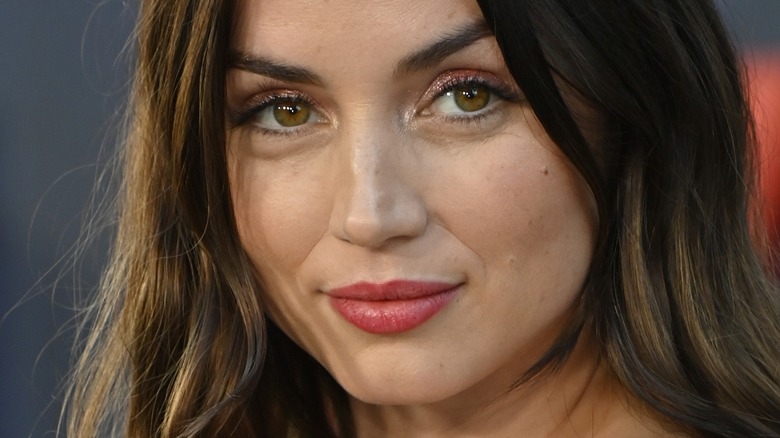 Featureflash Photo Agency/Shutterstock
To close out the 2010s and begin the 2020s, Ana de Armas has taken part in some high-profile Hollywood productions. She featured in the "Blade Runner" sequel from 2017, "Blade Runner 2049," took a prominent spot in the 2019 whodunnit "Knives Out," and even got to play iconic actress Marilyn Monroe in 2022 via the divisive biopic "Blonde." Suffice to say, she's doing incredibly well for herself, and she's far from finished. Of the handful of upcoming projects on her plate is an entry in the rapidly expanding "John Wick" action franchise.
Titled "Ballerina," the film stars de Armas as Rooney: a ballet dancer who goes on a rampage as she seeks revenge on those who murdered her family. It will take place between the events of "John Wick: Chapter 3 – Parabellum" and the impending "John Wick: Chapter 4" and will include a handful of "John Wick" regulars. Alongside the likes of Ian McShane, Lance Reddick, and Anjelica Huston — the actors behind Winston Scott, Charon, and the Director, respectively — is John Wick himself, Keanu Reeves, and while he's not the focus of the film, he'll apparently be quite busy.
According to Ana de Armas herself, "Ballerina" will feature a hard-hitting battle between Rooney and John Wick.
de Armas and Keanu Reeves went all-out for their Ballerina clash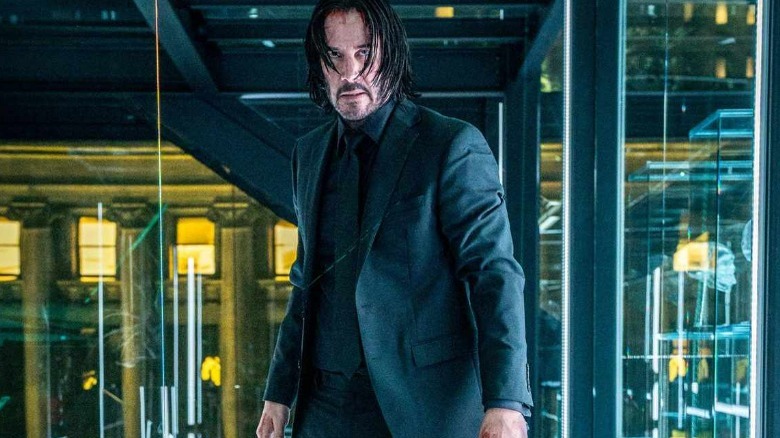 Lionsgate
Ana de Armas recently stopped by "The Tonight Show with Jimmy Fallon," where she shared her thoughts on "Ballerina" and the experience of filming it so far. She admits that the movie has left her quite sore due to all of the action, but working with Keanu Reeves has been a treat — even though his work ethic made it impossible for de Armas to complain about her aches and pains. "Keanu and I were rehearsing our very difficult stunt scene, and this man is just rolling and throwing me and doing these crazy stunts. And I'm like, 'I can't complain anymore,'" de Armas shared with Fallon, teasing a brutal fight between John Wick and Rooney.
Based on this little bit of information about Rooney and Wick's fight in "Ballerina" alone, the film sounds like a chapter in the "John Wick" franchise that fans won't want to miss. Of course, it's far from the only one on its way down the production pipeline. In addition to it and the aforementioned "John Wick: Chapter 4," which aims to premiere on March 24, 2023, there's also a fifth "John Wick" installment on the way (via Deadline). The franchise will jump to the small screen as well with the limited Peacock series "The Continental": a program about the titular hotel for hitmen and assassins with a young Winston Scott at the forefront.
At the time of publication, the action-packed, Ana de Armas-led "Ballerina" lacks a release date, so make sure to keep your eyes peeled for such information in the coming months.