Daniel Kaluuya's Unused Black Panther: Wakanda Forever Look Revealed In Stunning Concept Art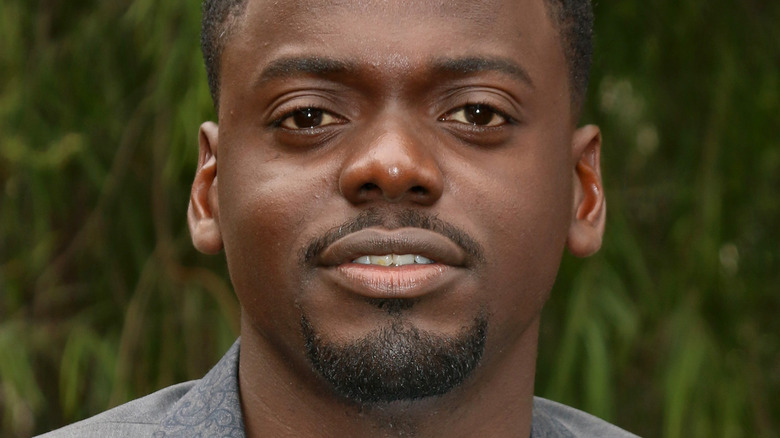 Kathy Hutchins/Shutterstock
"Black Panther" blazed an important trail for inclusivity and representation when it was released back in 2018 (via Vox). With its cast heavily comprised of people of color and its positive, traditional depictions of African culture, the film offered up something new for the superhero genre. It also offered a major seat at the table for fans who might not have had the opportunity to see themselves on-screen as much as they would have liked.
Sadly, Chadwick Boseman, who starred as T'challa in "Black Panther," passed away within a couple of years of the film's initial release. Naturally, this forced Disney and returning director Ryan Coogler to consider a different approach for the sequel, focusing on Shuri (Letitia Wright) taking on the mantle of the titular hero. Of course, these changes meant that some characters, like the antagonistic Head of Security, W'kabi (Daniel Kaluuya), ended up on the cutting room floor for the sequel.
W'kabi was cut out of Black Panther: Wakanda Forever
W'kabi was initially supposed to return for "Black Panther: Wakanda Forever." Though he's briefly mentioned in the sequel, Daniel Kaluuya's character doesn't appear on-screen, as he has been exiled following his traitorous alliance with Erik Killmonger (Michael B. Jordan) in the first film. Still, Marvel concept artist Niek Schlosser shared a post on his Instagram that offered an intriguing snapshot of what W'kabi would have looked like if he had been more involved in "Black Panther: Wakanda Forever." "Redesign of W'kabi's costume made for Wakanda Forever, sadly never made it in, but 'Nope' was a great film," Schlosser said of the redesign.
Here, Schlosser is referring to the horror-suspense thriller that Kaluuya was presumably working on while "Black Panther: Wakanda Forever" was being shot. In any case, the concept art shows a sleeker design for W'kabi's character in the sequel, with extra armored plating and a subdued color scheme that weaves a shade of blue over its more earthy tones.
While fans of Kaluuya and the Marvel Cinematic Universe might have missed W'baki's presence in the sequel, with a third "Black Panther" film no doubt on the way, Kaluuya's character remains alive and could still return in the next sequel.