Don Cheadle Has Fond Memories Filming Ocean's Twelve Despite Fan Backlash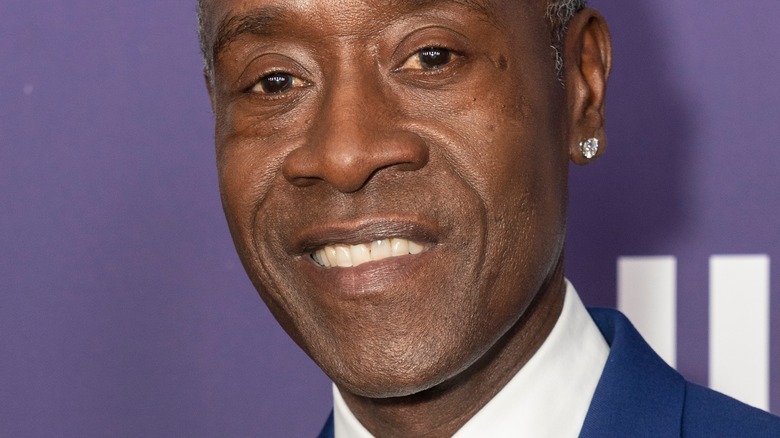 lev radin/Shutterstock
When we think of versatile actors, it's hard not to put Don Cheadle near the top of the list. Besides being nominated for an Academy Award for his role in 2004's "Hotel Rwanda" playing real-life hero Paul Rusesabagina, Cheadle has proved that he can melt into any character. He received two Golden Globe Awards for his role as Sammy Davis Jr. in 1998's "The Rat Pack," as well as for Marty Kaan in the comedy "House of Lies." He starred in two films that won Screen Actors Guild Awards: "Traffic" and "Crash." He's an obvious fan favorite for his role as Colonel James "Rhodey" Rhodes/War Machine in the Marvel Cinematic Universe, which he's reprised many times since taking over the role in 2010's "Iron Man 2," and he's also a two-time Grammy award winner.
While it didn't win any major awards, another notable film of Cheadle's is 2001's "Ocean's Eleven," co-starring George Clooney, Brad Pitt, Matt Damon, and many others. The film was extremely successful at the box office and produced two sequels, "Ocean's Twelve" and "Ocean's Thirteen." Cheadle's best cockney accent is on display playing explosives expert Basher Tarr and the character is an invaluable member of the team.
All three films performed well in theaters, but "Ocean's Twelve" has stuck out as the least-liked of the three, with a Rotten Tomatoes audience Score of only 60%. Despite this, Cheadle looks back on the film as the most fun to make out of all three.
He enjoyed making Ocean's Twelve the most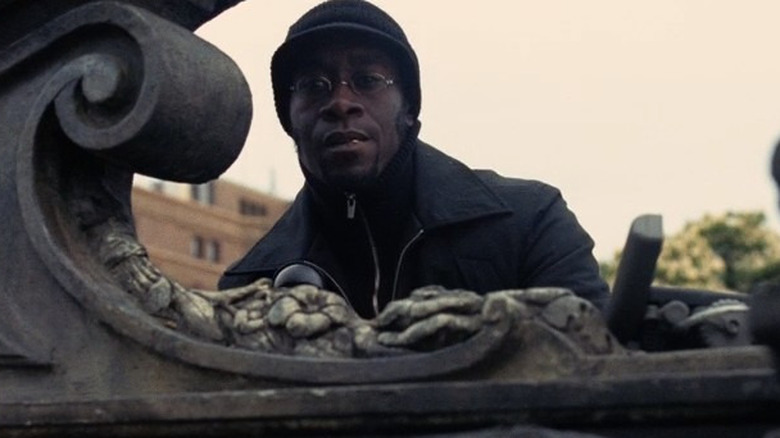 Warner Bros. Pictures
"I love it that the second movie is the one that people will just unabashedly walk up to you and go, 'Yeah, I hated that one. That one sucked.' It's like, 'Cool, you just said that to my face like I'm not a person. But all right, thank you,'" Cheadle said in an interview with GQ when talking about "Oceans' Twelve." But while fan and critic reaction to the film was lackluster, with many feeling the plot was too flimsy, Cheadle looks back on the experience fondly: "That was actually, for us, the most fun of all of them."
Cheadle recalled that the entire cast and their families stayed on the sixth floor of the de Russie Hotel in Italy while filming and, due to the paparazzi, they didn't venture out much. "We really were kind of sequestered " he recalled. "So my kids were there and Matt's kids were there, and we just toured Europe in this big group, and it was a lot of fun. Everybody just had a lot of fun together."
Maybe part of the problem was that the Ocean's Twelve" script wasn't originally meant to be a sequel to "Ocean's Eleven." Whatever the reason for it being the least liked of the trilogy, admittedly everyone in the film does look like they're having a blast, and that's exactly the case if you ask Cheadle.