The Stranger Things Cast Will Reportedly Get Huge Pay Bumps For Season 5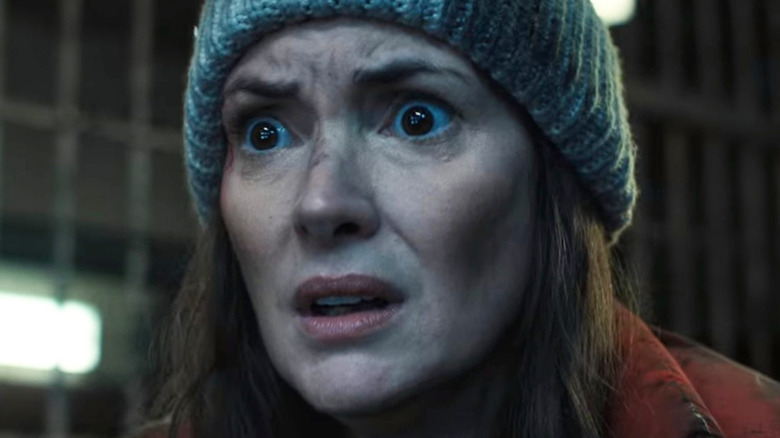 Netflix
"Stranger Things" is getting ready to go out with a bang with its upcoming fifth and final season, as fans will witness the payoff to the eight-year-long journey they have remained invested in through all its ups and downs. For the actors involved in the acclaimed sci-fi horror show, that payoff is looking greener than ever. 
Since 2016, "Stranger Things" — which follows a group of kids, teens, and adults investigating the many supernatural occurrences in their small American town — has captivated viewers worldwide with its spine-chilling frights, rich world-building, and engaging characters who practically feel like friends to us at this point. What began as a shot in the dark for the Duffer Brothers and Netflix has transformed into a worldwide phenomenon that has gone on to become one of the streamer's most-watched original programs (via CNET). This was especially the case for its most recent two-part fourth season, which not only garnered critical acclaim for its performances and dark tone (via Rotten Tomatoes) but also shattered viewing records on Netflix, even briefly crashing the streamer upon the release of its second part (via Variety). 
But sadly, all good things must come to an end, and that includes "Stranger Things." Ahead of Season 4, the Duffer Brothers penned a letter to fans revealing that the show's fifth season is set to be its last, with the series planning to return to the more grounded roots of its first season by keeping the focus on its main cast. And Netflix is sparing no expense to keep that cast happy.
Their salaries are split up into tiers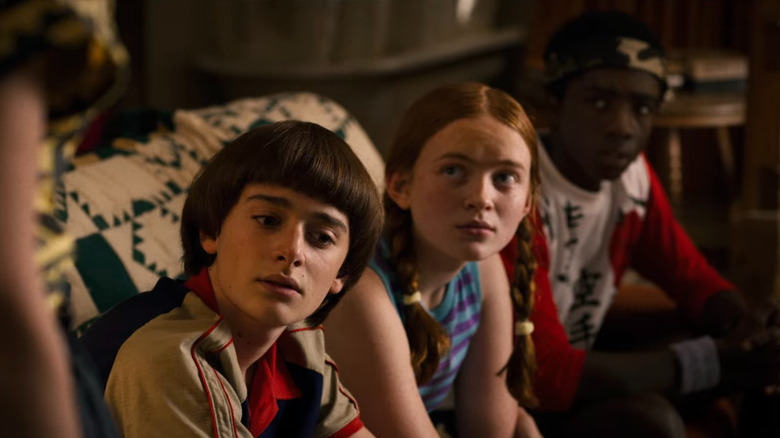 Netflix
The cast of "Stranger Things" has always brought their A-game, so it only makes sense that the upcoming final season will make their hard work all the more worthwhile. According to industry insider Matthew Belloni from Puck, the cast of the sci-fi horror series have renegotiated their deals with Netflix, resulting in them being divided into four tiers to determine their pay.
The first tier includes the fees for Winona Ryder and David Harbour, who portray Joyce Byers and Chief Jim Hopper, respectively; they will reportedly be getting $9.5 million for the entirety of the eight-episode season, which is an upgrade from the $2.8 million they earned for Season 3. The second tier includes Caleb McLaughlin (Lucas), Finn Wolfhard (Mike), Gaten Matarazzo (Dustin), Noah Schnapp (Will), and Sadie Sink (Max), who will each be earning over $7 million from this new deal — for comparison, the child actors only earned $25,000 per episode at the start of the series.
The third tier includes the teen characters portrayed by Joe Keery (Steve), Natalia Dyer (Nancy), Charlie Heaton (Jonathan), and Maya Hawke (Robin), who will see an over $6 million payday for their involvement in the final season. The fourth tier has been left ambiguous, only described as "much less" — and there's no mention of what Millie Bobby Brown, who portrays the show's breakout character, Eleven, will be receiving. But it seems that she and her co-stars will be well compensated as they take their final bows with the series.